The highly acclaimed skincare brand SK-II gives us something to rave about even more--a foundation to help us maintain our glowing radiant skin with one swipe while achieving full coverage.
SK-II's latest products Enamel Radiant Cream Compact Foundation and the Artisan Perfecting Brush are here to change your perspective on makeup.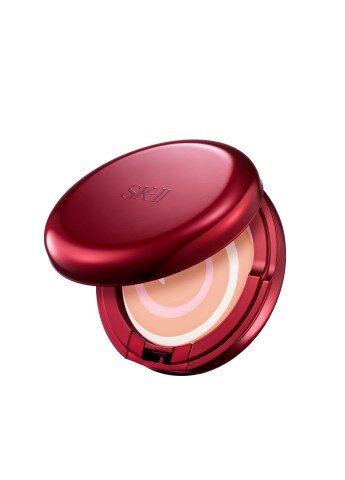 With a new, unique formula to keep skin hydrated both inside and out, the new foundation contains Pitera™ and SPF30. It has 3 layers: beige, white, and pink. The first layer has Niacinimide, Ricesterol, and Pitera™ to even out the skin tone and provide flawless coverage. The second layer contains Radical Age New Complex and Glycerin to hydrate and care for the skin. The last layer contains high levels of pure oils, lavender, and gold pearls to enhance the skin's natural luminosity.
From the way we see it, this foundation functions just like a skincare product. Unlike usual makeup products, this one is actually beneficial to your skin.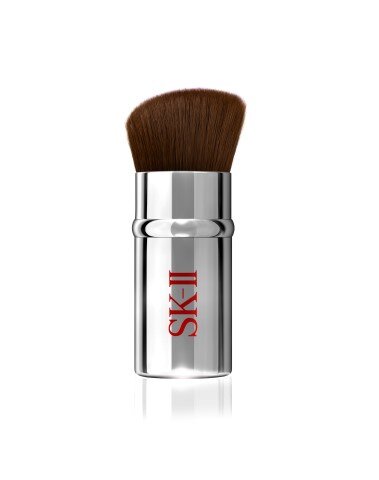 To perfectly apply the formula, SK-II recommends their Artisan perfecting brush which is based on SK-II's extensive research that having the right application tool will maximize a foundation's full potential.
This brush is packed with a new micro-coverage technology and over 70,000 dense yet delicate bristles making the brush effortless to use. It's angled form also makes it sit perfectly on the face and is wide enough to cover almost half of your face. It blends the product perfectly for an effortless, natural-looking base.

With that magical duo, who wouldn't be able to achieve flawless radiance with just one swipe?