Achieve flawless-looking skin with the all-new TimeWise Microdermabrasion Plus Set from Mary Kay. The new and improved TimeWise Microdermabrasion Plus Set conveniently combines all the benefits your skin requires to bring you one step closer to flawless looking skin.
It contains two products, the TimeWise Pore Minimizer serum and TimeWise Microdermabrasion Refine.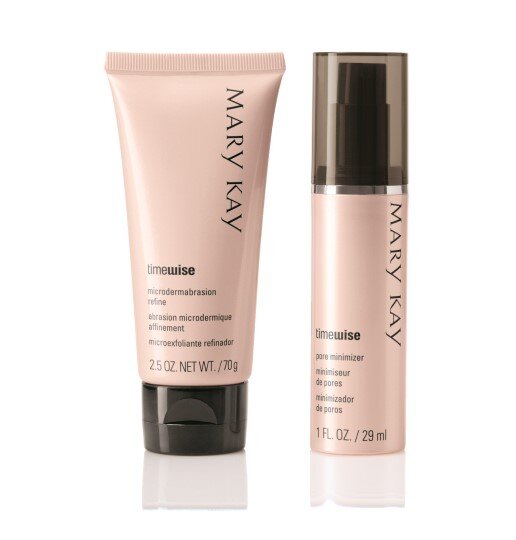 The Serum is designed to lessen the visibility of your pores and is suitable for all skin types and skin tones. It also features a combination of botanical extracts to help deliver powerful benefits to your skin such as Persian silk tree bark extract and soybean extract that have proven to support skin proteins. It tightens and refines the overall appearance of your complexion.

Just like most beauty products, the new serum functions best when it's paired with the TimeWise Microdermabrasion Refine Start with Microdermabrasion Refine two to three times a week to immediately remove build-up from pores followed by the Pore Minimizer, which will immediately minimize the appearance of pores.
The new Mary Kay TimeWise Microdermabrasion Plus Set is available exclusively through your Mary Kay Independent Beauty Consultant in Singapore starting 1st September 2015 at SGD $156.
To locate a consultant, call (+65) 6226-6888 or visit www.marykay.com.sg