Clean tailoring, contemporary cuts, cool tones, and sleek chic at its most glorious. The simple, less-is-more style of the minimalist trend can sometimes be a breath of fresh air in a room filled with overwhelming prints and patterns.
As simple as it is effortless, these basics give off an ultra-luxe edge that hints at sartorial perfection. There's no denying it: the minimalist trend is in and not going away anytime soon, and we love it! What's even better is that we now have minimalist-inspired womenswear label,
SLATE by TACT
, at our fingertips – at affordable prices no less.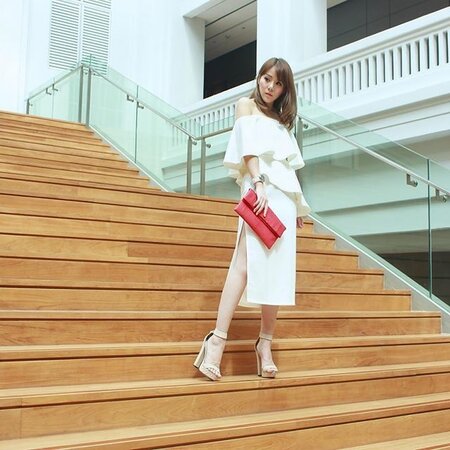 Founded by our very own Clozette Ambassador,
Agnes Low
, SLATE by TACT officially launched in October last year, featuring an off-shoulder peplum top and side slit midi skirt ensemble as its key debut look. So keep reading below as we speak to Agnes about her design aesthetics and how she stays constantly inspired collection after collection!
--------------------------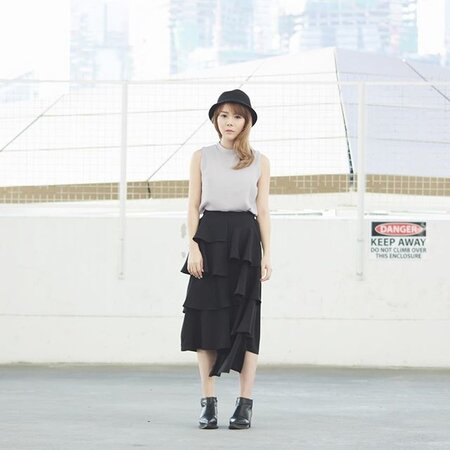 You used to run a digital retail store and took a break for a while. Why did you decide to come back to take on this challenge again?

It was a heart-breaking decision the last time when I decided to stop [its operations] due to some health issues and personal reasons. There was already a customer base and letting it all go was not easy for me.
It all began with simple OOTD shots on my Instagram account. I realised that people are asking me about where I get my clothes a lot, and telling me how much they appreciate my sense of style. That's when I thought: "Hey, why not try setting up a DRS again and see how it goes?" I decided to start it up again this time with a different style/outlook with the help of my husband and a close friend from Hongkong. So that's how it all started, again.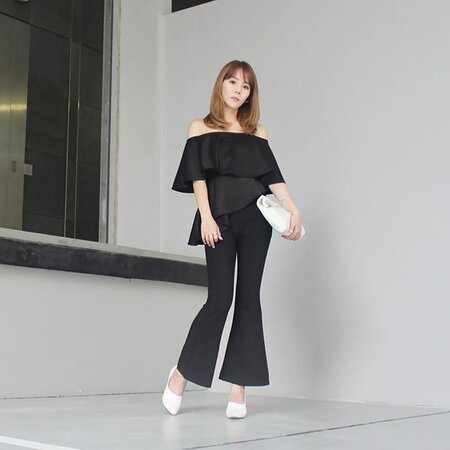 Share with us the aesthetics of your label, SLATE by TACT.

#SLATEbyTACT is about my style-story; how I wear my outfits, and how I want them to look like. It also shows a lot of my personality. I'm someone who likes to keep things simple, but always dying to be more creative, dying to want to do more.
The pieces that I've come up with currently are simple, but with a little twist – a slit here, some flares there, something tailored, etc. If you take a look at my wardrobe, it consists of mainly black or white because they are the easiest colours for everyone. I'm not a fan of prints and really own nothing that has prints on it except for my PJs.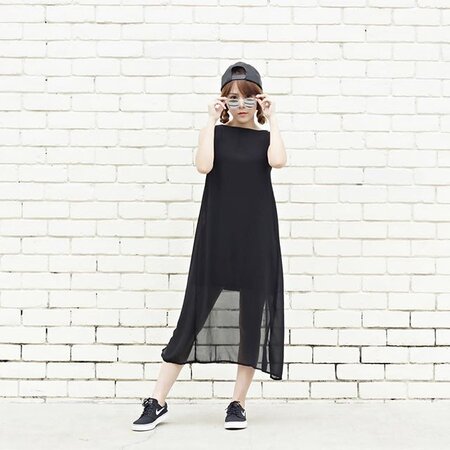 How do you stay constantly inspired collection after collection? Where do you find your inspiration?

It's not too difficult for me as I started out as a fashion blogger. A lot of my friends and acquaintances always share style posts on social media. I try to keep up by constantly following them. It's always easy to find designs that I like, but incorporating them into #SLATEbyTACT's designs are not always easy. That's why I sometimes seek advice from fellow fashion bloggers or enthusiasts around me.
Think big – who would be your designer BFF? Why?

Alexander Wang! It will be such a pleasure if I get to attend his fashion show someday. He is a designer that brings minimal and contemporary styling to a whole new level – a huge inspirational character for me!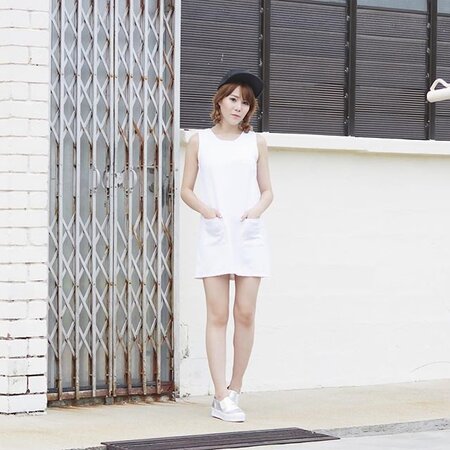 Tell us more about your upcoming collection! How many pieces can we expect from your label?

There will only be three self-manufactured pieces in the upcoming #SLATEbyTACT collection. The idea about #SLATEbyTACT is that even though we launch it as a mini capsule collection, we import designs that are unique to boost and support the entire collection.
Due to time restraints, we might only be able to launch three mini capsule series this year for a start. It's a good way to gauge what our customers like and what kind of styles/designs we should be looking into. The most important factor is that we do not mass-produce an entire collection that we have no confidence in. We avoid taking unnecessary risks and having customers lose faith in us. Quality over quantity.
--------------------------
Want to take home some of these gorgeous pieces?