Raise your hand if you've done something crazy in the name of beauty! Haven't we all? From weird beauty treatments to hyped —but weird — beauty products, we all probably have fun and maybe even embarrassing stories to share. Those who struggle with acne know this all too well. Having unwanted spots can be quite frustrating, so finding ways to eliminate them is something that many engage in. Sometimes, the quest to find the answers lead to weird road bumps. We asked four women to share their stories and what they think they should have done instead.

Cleo Kim
Using Nutella as a face mask
"I got it during the start of my teenage days," Cleo shares about her acne journey. "The bumps are so hard to cover up, especially the bulging ones." Because of this, she's tried different types of masks to address the issue. "I once used Nutella as a face mask. I heard that the royals do it. But I didn't notice a difference! So, no, I will not recommend it."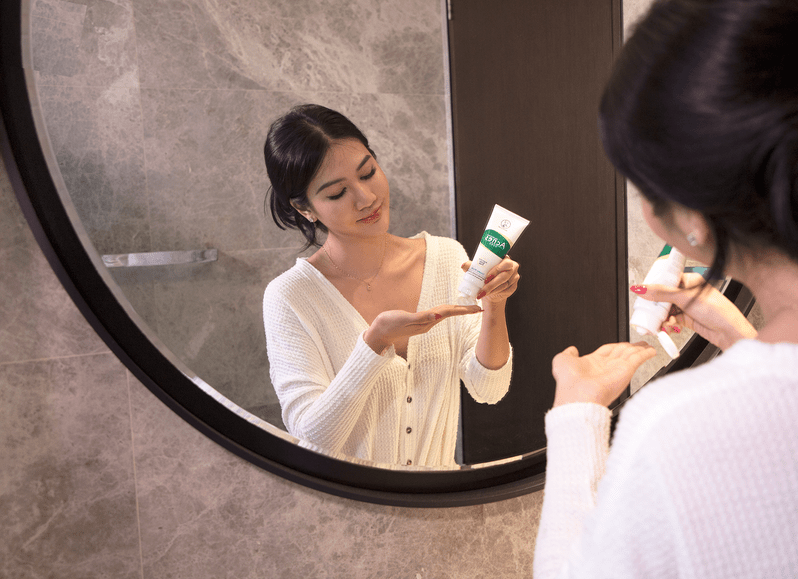 "I've now switched from putting food on my face to using products that actually work," Cleo says. "After learning that cleansing is as important as other parts of the routine when it comes to battling acne, I've started using
Acnes Creamy Wash
." Formulated with Salicylic Acid, it unclogs pores and fights acne. It also has Avocado Extract that helps regulate sebum production. With Vitamins B3, C & E, it helps in lightening acne scars and strengthening the skin barrier. It also contains more than 95 per cent purity Centella Asiatica (CICA) to promote collagen production that leads to the prevention of scar formation. Best of all, it has an amino acid soap-free formula that's close to the skin's natural pH level, so it's super gentle. It also has seaweed extract that moisturises the skin.
Laura Lim
Putting on a DIY mask
For Laura, her ordeal started when she was in secondary school. "I was breaking out so much on my forehead; my skin was so bad," she says. To help with her situation, Laura bought different kinds of pimple creams and tried different kinds of facials. But the weirdest thing she did to address acne was with oats and honey mask. While she did see some improvement, DIY procedures always carry a risk. She has since focused on tried-and-tested products.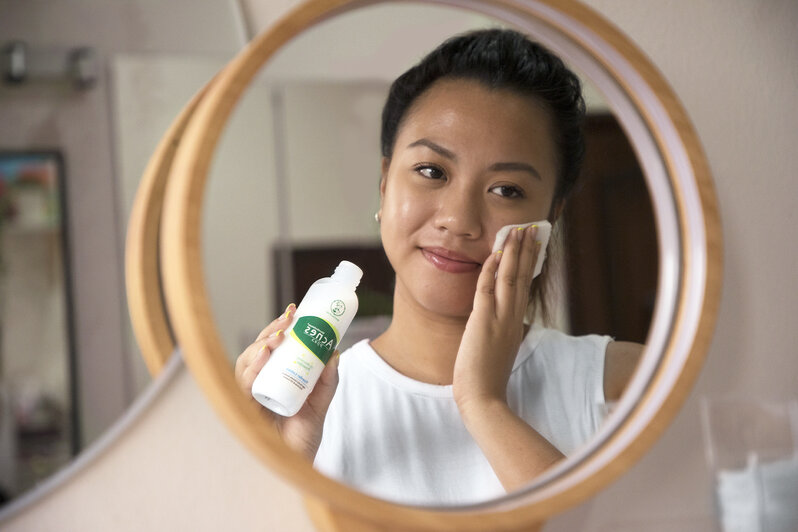 "I've been using the
Acnes Powder Lotion
, and I'm liking it," Laura says. "It helps absorb excess oil from my face and unclogs my pores." The product also contains anti-acne ingredients that help fight acne bacteria and Aloe Vera Extract that moisturises the skin. With Vitamin C, it lightens acne scars and with more than 95 per cent purity Centella Asiatica (CICA) extract, it helps in repairing and soothing blemishes.
Stephanie Ooi
Using way too much concealer
"I started getting acne during puberty. But now that I'm an adult, I still get acne from time to time, especially when I am stressed out or when my period is coming," Stephanie shares. "Having breakouts on my face affects my confidence," she adds. "So out of frustration, I once tried to conceal my spots with makeup and ended up worsening the problem."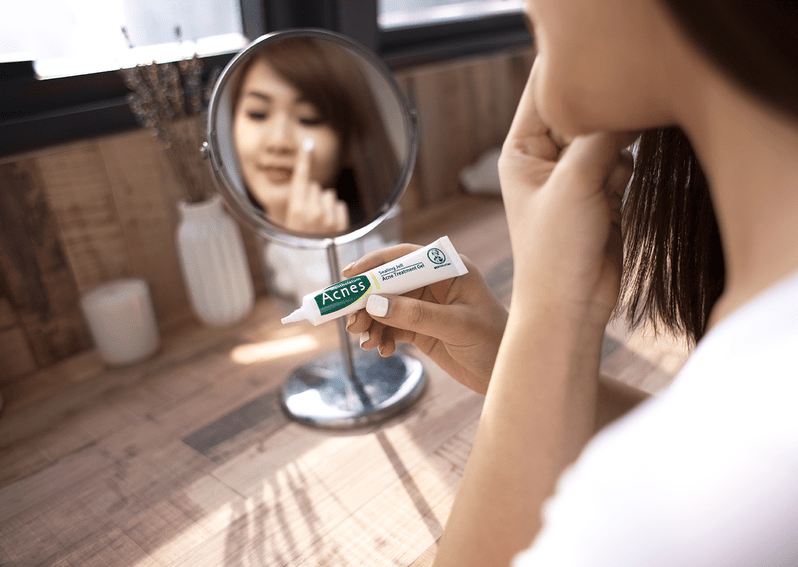 Stephanie shares that what she did was only a temporary solution, she has since looked for a way to help her tackle her acne concerns. "With
Acnes Sealing Jell
, I see an improvement in my acne in just three days after use. I just put it on my pimples and they dry up quite fast," she says. The product has a gentle formula that consists of 2 per cent sulphur and Salicylic Acid that fights acne bacteria and reduces excessive sebum production. It also has vitamin E, Licorice Extract and Seaweed Extract that soothe redness and help retain skin's moisture. Packed with more than 95 per cent high purity Centella Asiatica (CICA), it reduces inflammation and heals acne wounds.
Vicky Wong
Putting toothpaste on spots
"Ever since my period started, I have been on a constant with pre- and post-menstrual acne around my chin area," Vicky says. "On top of that, my acne condition got worse during my teen and university years." The ongoing battle has definitely affected Vicky but the thing she dislikes most is they are painful, and more often than not they also leave scars. "The most embarrassing thing I've experienced with acne, however, was when I was called out by my secret crush about having a huge pimple around my nostril area."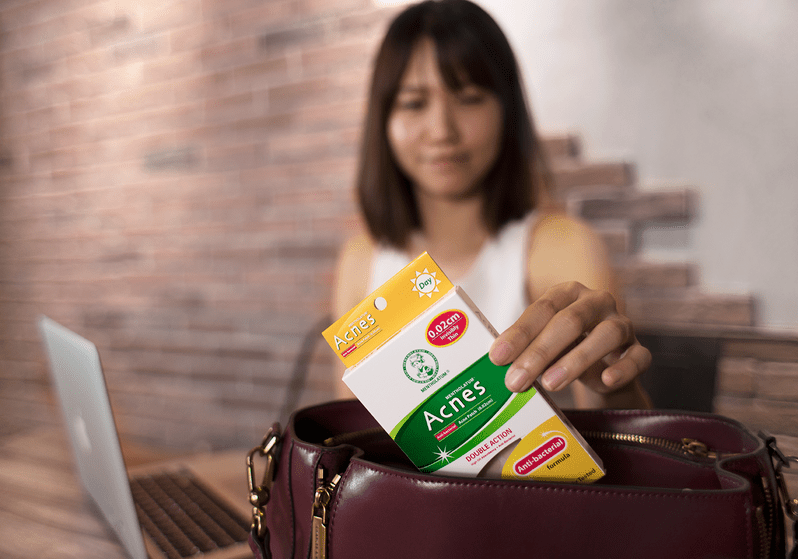 So she tried to look for different remedies. "I used to apply toothpaste and press ice cubes on new acne to reduce inflammation," Vicky says of the weirdest things she's done to get rid of acne. "I have since moved on to using the
Acnes Anti-bacterial Acne Patch
, which has been very effective for me. It works its magic overnight and the result is amazing." Made with Medical Grade 0.03cm Patch with High Absorbency, this product absorbs pus and sebum to help in faster acne recovery. It's also waterproof and sweatproof. For daytime use, Vicky uses the Acnes Anti-bacterial Acne Patch for Day, which is thinner and barely visible.
Ditch weird remedies. Discover Acnes daily care here.