Raise your hand if you've done something crazy in the name of beauty! Haven't we all? From weird beauty treatments to hyped —but weird — beauty products, we all probably have fun and maybe even embarrassing stories to share. Those who struggle with acne know this all too well. Having unwanted spots can be quite frustrating, so finding ways to eliminate them is something that many engage in. Sometimes, the quest to find the answers lead to weird road bumps. We asked four women to share their stories and what they think they should have done instead.

Cleo Kim
Using Nutella as a face mask
"I got it during the start of my teenage days," Cleo shares about her acne journey. "The bumps are so hard to cover up, especially the bulging ones." Because of this, she's tried different types of masks to address the issue. "I once used Nutella as a face mask. I heard that the royals do it. But I didn't notice a difference! So, no, I will not recommend it."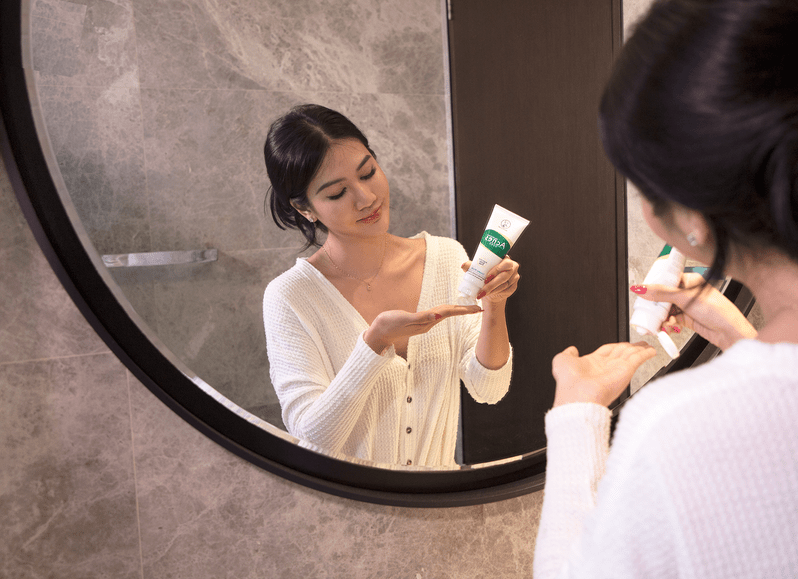 "I've now switched from putting food on my face to using products that actually work," Cleo says. "After learning that cleansing is as important as other parts of the routine when it comes to battling acne, I've started using
Acnes Creamy Wash
." Formulated with Salicylic Acid, it unclogs pores and fights acne. It also has Avocado Extract that helps regulate sebum production. With Vitamins B3, C & E, it helps in lightening acne scars and strengthening the skin barrier. It also contains more than 95 per cent purity Centella Asiatica (CICA) to promote collagen production that leads to the prevention of scar formation. Best of all, it has an amino acid soap-free formula that's close to the skin's natural pH level, so it's super gentle. It also has seaweed extract that moisturises the skin.