There are days that are somehow just a tad too bright for us. In addition to being under harsh sunlight during the day, at night, we're also exposed to vivid city lights. These bothersome experiences can make our eyesight hazy and dampen our focus and ability to efficiently finish simple tasks.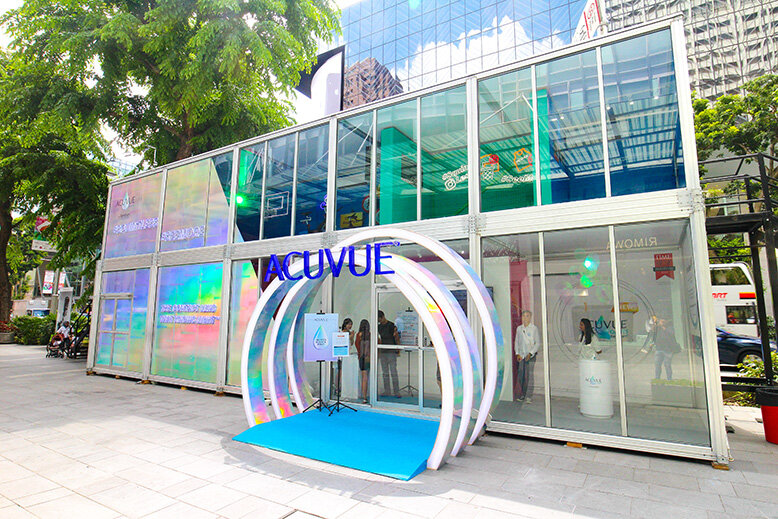 Pop-up introducing Acuvue Oasys with Transitions
Luckily for us, the first-ever transition lens were introduced in Singapore just last week. In an ACUVUE Oasys Escape Room-Themed Pop-up held at Orchard, guests were made to conquer three different rooms that simulated times we would be exposed to harsh light, and see for themselves how the newly launched beauty lenses adapted to light. That's right — no more squinting as ACUVUE Oasys with Transitions helps eyes adjust to the changing lights all day long.