Aging is an inevitable part of anyone's life. While some dread the thought of it, others see the beauty in it — especially when you embrace it with grace and gratitude. But it does seem easier said than done. So we asked the help of two women who have embraced the new season in their life —
Joyce Tan
, a jeweller, and
Natasha Goh
, a realtor — to share their journey.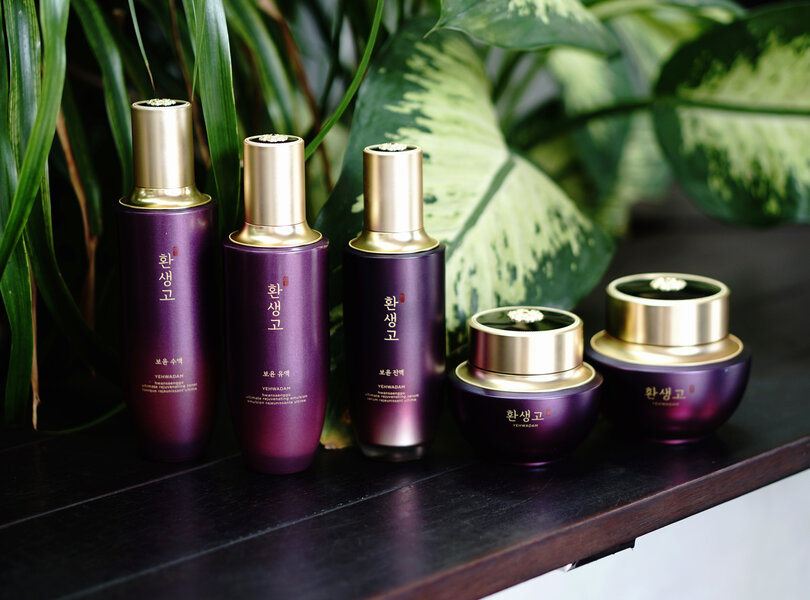 Armed with poise, wit and the newly improved THEFACESHOP Yehwadam Hwansaenggo Ultimate Rejuvenating Series — which contains 12 traditional herbs and vitalising ingredients-rich "Bo-yoon-dan" complex that penetrate deep into the skin to reveal radiance, restore balance and improve resilience — here's what they have to say.


Natasha, 38
"I'm 38, and yes, am comfortable with my age. I sometimes forget how old I am. Over time, I have learned that life is transient. So we should learn to love life for all the imperfections; treasure the good whilst it lasts, and never despair, as bad times likewise aren't forever.
To me, ageing gracefully is learning to take care of oneself without hopelessly clinging to lost youth, and taking care of your body and skin without unrealistic expectations of looking 21 again.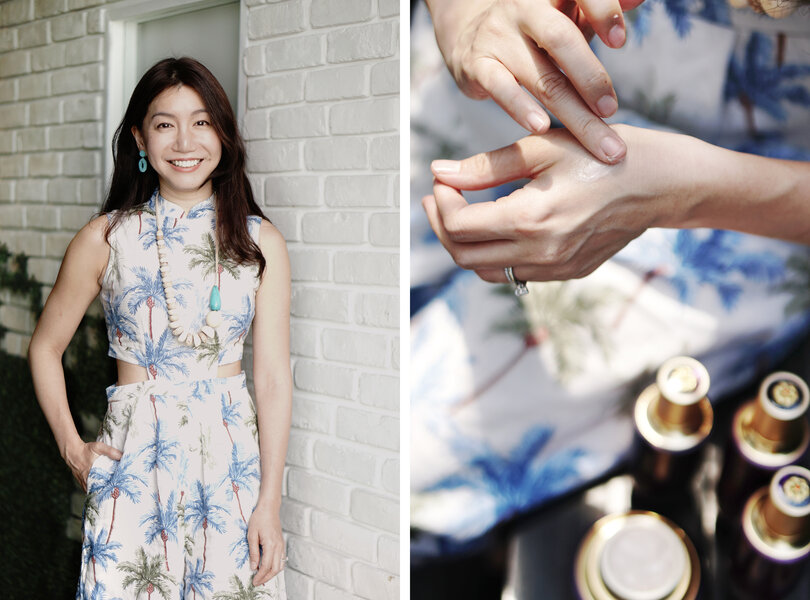 To ensure I enjoy as I age, I see to it that I cleanse my face thoroughly at the end of the day, preferably clearing off makeup from my skin as soon as possible. And I try to mask frequently.

On my vanity right now is the THEFACESHOP's Yehwadam Hwansaenggo Ultimate Rejuvenating series. The products in the line — the Ultimate Rejuvenating Toner, Ultimate Rejuvenating Emulsion, Ultimate Rejuvenating Serum, Ultimate Rejuvenating Eye Cream and Ultimate Rejuvenating Cream — hydrate my skin well and add a radiant glow even on days when I'm feeling tired.

I find the light ginseng scent comforting and invigorating at the same time; it's familar to me and is something I associate with tonics and nourishing one's body and skin.

I enjoy using the products in the morning as I find that they wake up my skin. The toner and serum are easily absorbed by the skin, leaving it feeling fresh and soft. The cream is quite rich so it's perfect for locking in moisture after a deep hydrating mask.

This line would make the perfect gift for busy, tired mothers in need of a good pampering."

Joyce, 43
"I'm turning 44 this year and I'm perfectly comfortable talking about my age. I've learned so much from my experiences, but the one that's close to my heart recently is that 'the rainbow is just around the corner.'

As time goes by, I realised that aging gracefully is a state of mind. It means learning new things every day and staying curious. I read to learn about improving my skills as a jewellery maker and also actively go for courses to keep myself relevant. Talking about all sorts of stuff with my children and indulging their curious nature also help me age gracefully. When you have a keen and curious mind, you'll never feel your age. That includes learning about how to take care of our physical self, too. So I enjoy experimenting with various types of workouts like spinning, pilates, HIIT and hiking.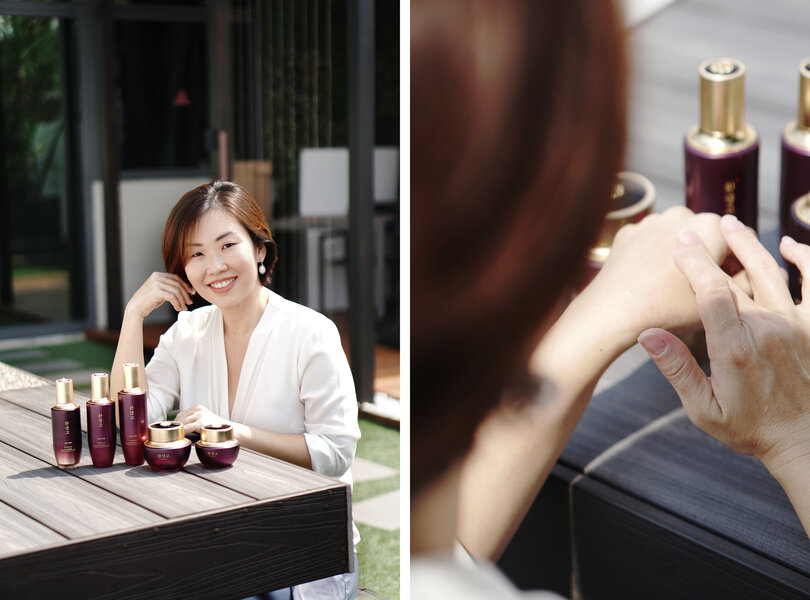 I also make sure that I keep to a regular skincare routine of toner, serum, moisturiser and sunblock (for daytime). I apply a face mask three times a week.

Right now I'm liking THEFACESHOP's Yehwadam Hwansaenggo Ultimate Rejuvenating series. I like the scent of the products as it is very calming and soothing. The Yehwadam Hwansaenggo Ultimate Rejuvenating Toner comes in a squirt bottle that is unlike the others I've used before. The squirt bottle makes it really easy to dispense the toner onto my cotton pad, which is a plus in my book. Its texture is also really more luxurious as compared to most other brands that I've used.

The Yehwadam Hwansaenggo Ultimate Rejuvenating Eye Cream is so generous in portion and I enjoy using it generously as well on my forehead lines aside from my undereyes. Some people don't like the fact that it's in a pot, stating hygiene reasons, but I've always preferred this packaging for eye cream and it allows me to take as much as I really need.

My favourite, however, is the Yehwadam Hwansaenggo Ultimate Rejuvenating Serum, which has a smooth finish that glides on the skin and has a refreshing blend of ginseng and floral scents, because of its efficacy. It's moisturising and my skin feels very soft upon application and even the next morning.

The products in the range are easy to use. The moisturiser is rather rich so I would use that only at night but it's plumped up my skin nicely! I will continue to use the serum and recommend it to my friends."
Get THEFACESHOP's Yehwadam Hwansaenggo Ultimate Rejuvenating series at THEFACESHOP outlets island-wide.