Aging is an inevitable part of anyone's life. While some dread the thought of it, others see the beauty in it — especially when you embrace it with grace and gratitude. But it does seem easier said than done. So we asked the help of two women who have embraced the new season in their life —
Joyce Tan
, a jeweller, and
Natasha Goh
, a realtor — to share their journey.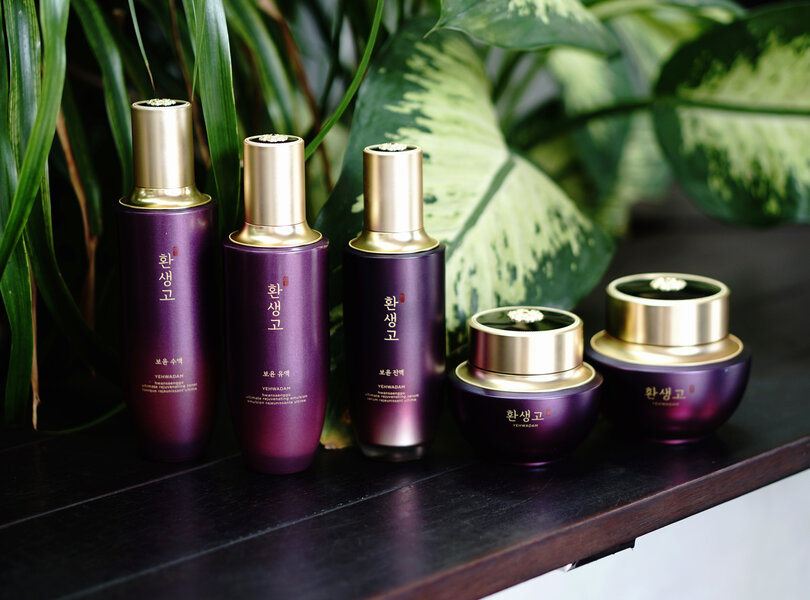 Armed with poise, wit and the newly improved THEFACESHOP Yehwadam Hwansaenggo Ultimate Rejuvenating Series — which contains 12 traditional herbs and vitalising ingredients-rich "Bo-yoon-dan" complex that penetrate deep into the skin to reveal radiance, restore balance and improve resilience — here's what they have to say.


Natasha, 38
"I'm 38, and yes, am comfortable with my age. I sometimes forget how old I am. Over time, I have learned that life is transient. So we should learn to love life for all the imperfections; treasure the good whilst it lasts, and never despair, as bad times likewise aren't forever.
To me, ageing gracefully is learning to take care of oneself without hopelessly clinging to lost youth, and taking care of your body and skin without unrealistic expectations of looking 21 again.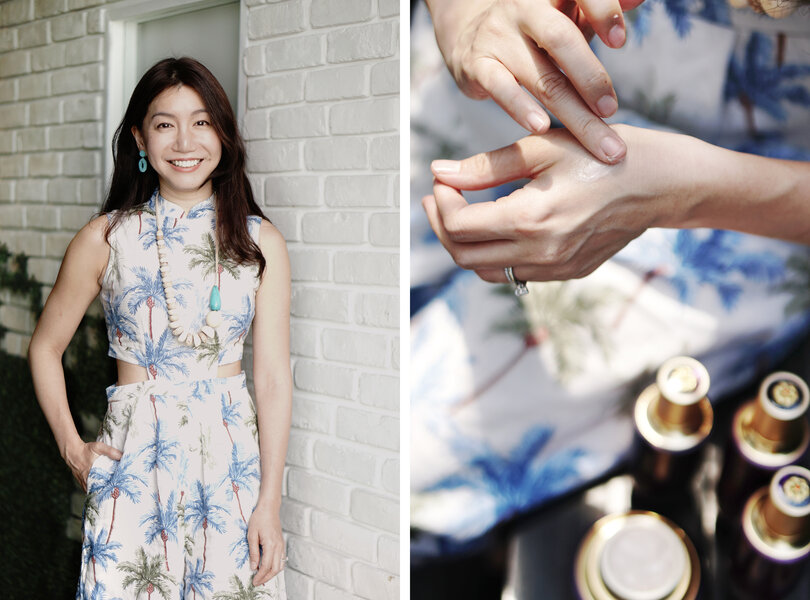 To ensure I enjoy as I age, I see to it that I cleanse my face thoroughly at the end of the day, preferably clearing off makeup from my skin as soon as possible. And I try to mask frequently.

On my vanity right now is the THEFACESHOP's Yehwadam Hwansaenggo Ultimate Rejuvenating series. The products in the line — the Ultimate Rejuvenating Toner, Ultimate Rejuvenating Emulsion, Ultimate Rejuvenating Serum, Ultimate Rejuvenating Eye Cream and Ultimate Rejuvenating Cream — hydrate my skin well and add a radiant glow even on days when I'm feeling tired.

I find the light ginseng scent comforting and invigorating at the same time; it's familar to me and is something I associate with tonics and nourishing one's body and skin.

I enjoy using the products in the morning as I find that they wake up my skin. The toner and serum are easily absorbed by the skin, leaving it feeling fresh and soft. The cream is quite rich so it's perfect for locking in moisture after a deep hydrating mask.

This line would make the perfect gift for busy, tired mothers in need of a good pampering."