After announcing the representatives from the
Philippines
last April, three young aspiring designers have been selected to represent Singapore at the
Grand Finale of AirAsia Runway Ready Designer Search 2016
which will be held in Kuala Lumpur this August.
The dream to launch a career in the fashion industry is now one step closer for
Stefani Amanda
from Lasalle College of The Arts,
Natasha Nadya
from Nanyang Academy of Fine Arts and
Penn Ramirez-Galdo
from First Media Design School, who went through two rounds of judging and were selected based on design creativity and originality, consistency of their collection, adherence to the Asean theme, practicality and stage presentation.
The panel of judges consists of
Afton Chen
, Co-owner of The Reckless Shop and Designer of labels Reckless Ericka, Reckless Jersey and STILL;
Randolph Tan
, Fashion Editor Asia of DESIGN SCENE Magazine;
Siegtraund Teh
, Group Chief Commercial Officer of AirAsia;
Logan Velaitham
, Chief Executive Officer of Singapore AirAsia;
Andrew Tan
, Founder of Kuala Lumpur Fashion Week Ready to Wear;
Vivy Yusof
, Founder of FashionValet and
Alia Bastamam
, Malaysian Fashion Designer.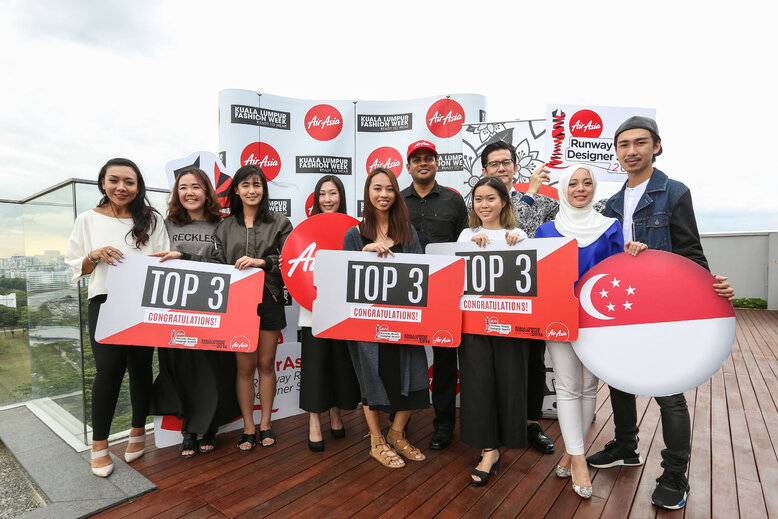 Logan Velaitham
, Chief Executive Officer of Singapore AirAsia said, "This young fashion designer search helps to unearth new talents and offers our young, up-and-coming Singaporean talents an opportunity to showcase their collection on a professional runway. It was not easy for us to narrow down all the submissions as each contestants displayed passion and diverse creativity in their own right. AirAsia is happy to support the journey and developments of our Singaporean finalists and we look forward to fly them to Kuala Lumpur for the Grand Finale in August and we wish them all the best!"
The Top 3 representing Singapore at the Grand Finale on the prestigious runway of KL Fashion Week Ready to Wear 2016 will stand a chance to walk away as
AirAsia's Most Promising Young Designer 2016
and prizes worth at least SGD120,000 (RM350,000).
--------------------------