Fashion Week is never just about the shows; it's about the memories you make as well. Which is why when you get invited to a fashion event as grand and glamorous as KL Fashion Week, do you just head over to the shows you want to watch and call it a day? No, you explore the city, you meet new people, and of course, you make new friends.
As the winners of our
#ClozettexAirAsia Stylish Asia Photo Contest
,
Dianna Yong
and
Weeting Chua
were in for a weekend they would never forget. Because aside from winning passes to watch the
AirAsia show
, they also got to bring their BFFs along, stayed at the luxurious
Ritz-Carlton Hotel
for free, bonded with the Clozette team, and explored the great city of Kuala Lumpur!
With that in mind, we chatted with Dianna and Weeting and got them talking about their favourite fashion designers from all the shows they watched, scoop on how they chose their outfits for each day, and the mini adventures they had in the city. So keep reading below for their exclusive interview!
--------------------------
So tell us a little bit about yourself!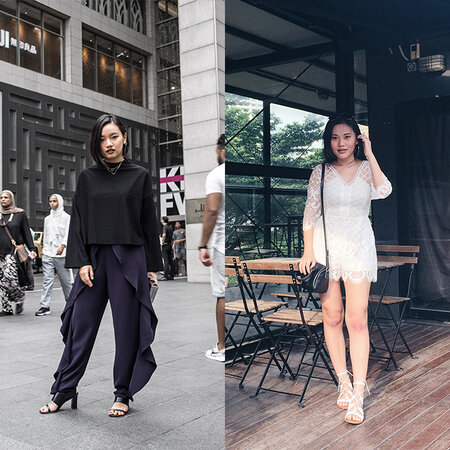 Dianna:
I moved back to Kuala Lumpur almost a year ago hoping to start a new chapter. I currently work for an app as an Image Analyst, blog on the side, and am starting my own contemporary womenswear line,
Sayang Clothing
. When work is also play, it's great knowing that you can turn your passion into a career.
Weeting:
I love dressing up, it makes me feel good and confident about myself. Traveling is another thing I really enjoy. I have taken about 5 trips this year and still looking forward to my next one!