Try recalling the last time you put on a two-piece suit for work. Whether it was for a Zoom conference or an important presentation at the office during pre-pandemic times, how did the outfit make you feel? Uneasy and uncomfortable? Or stylish and dignified?
For Japanese fashion designer Akiko Ogawa, the goal is to empower women to experience the latter every time they dress in her designs. Matter of fact, she often refers to her popular line of suits as "elegant armour" to inspire women to "confidently navigate male-dominated industries while looking undeniably feminine."
Read on as Akiko reveals to us her feminine-meets-masculine approach towards design, the most common fashion conundrum that she hears from her clients every day, and the top three style essentials that every working woman ought to own in her wardrobe.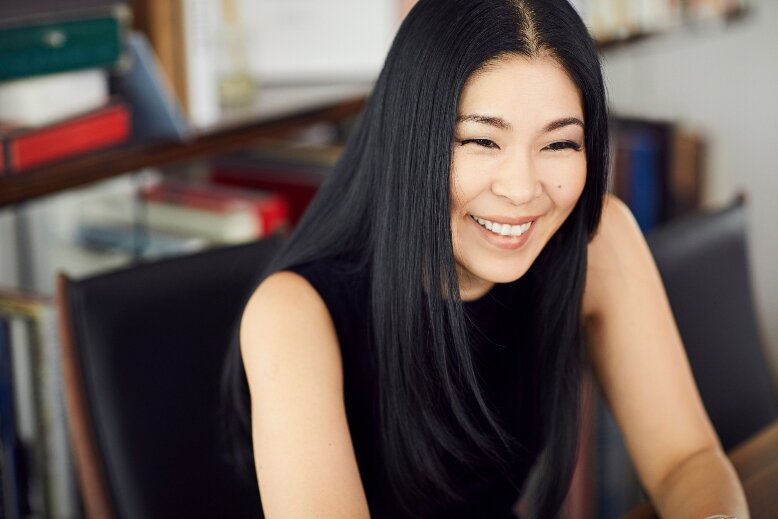 Man, I feel like a woman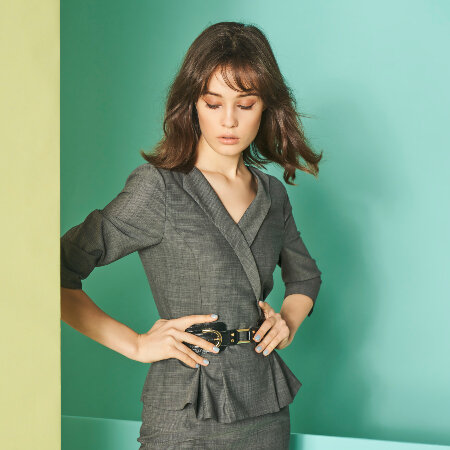 "I believe a woman's complexity is what makes her alluring. My design identity aims to honour this by embracing both a woman's femininity as well as her strength. I aspire to create beautiful amalgams of traditionally 'masculine' elements and feminine details in my designs," Akiko mused.
As such, the designer taps into the power of contrasts — such as accentuating a woman's curves through the use of sharp lines — to present silhouettes that not only look elegant and stylish but intelligent as well. "Think of the intensity that you feel when you're sitting in silence and the beauty of light whenever you're in darkness. There's something fascinating about seemingly opposing elements and that's why it's important to me that women feel empowered yet still feminine in my designs," she explained.

From the boardroom to the bedroom
Apart from supporting women's sartorial successes in professional, male-dominated settings, Akiko wants women to feel glamorous and confident in the bedroom too. She has dedicated much of her time towards designing sensual-looking lingerie pieces too, in addition to running her namesake line, AKIKO OGAWA., which focuses on women's ready-to-wear dresses and custom suits.
To Akiko, exquisite lingerie "is the foundation of a woman's mood and presence." She added: "My creations are driven by a woman's deeper sense of beauty and style and I hope that my designs are a source of private sensuality for them — whether when they're alone or spending intimate moments with their partner."
As for her popular line of working wear — which has been spotted on multiple Japanese celebrities, including actress Anne Nakamura in the Japanese remake of television drama Suits — Akiko wishes to offer career women multiple, customisable options that will allow them to "differentiate themselves from the crowd in the workplace, and even after working hours as they go about their social and professional lives."
"The 'Akiko Ogawa' woman embraces her femininity and strength, and I always keep in mind whether I'm designing a custom power-suit or a discreet silk negligee. Each of my pieces is specifically composed to elevate her life in all contexts," she explained.

The number one fashion "killer" among women? Time.
"Time is a fashion killer! Women are so busy with their work and social lives that they often don't take the time to sit down to curate and consider looks that showcase their personal style," Akiko shared. After speaking to many clients about their fashion woes, Akiko has learnt that some of them still find the process of coordinating different wardrobe items to be "daunting" and they often face difficulty in presenting their best self through their clothing choices.
"Women can become more comfortable and confident when they dress for themselves. That is why my designs are stylish and easy to wear without being too complicated or overdone. Even then, I'd still encourage women to not be afraid of trying out unique designs from time to time. Embrace standing out in the crowd in a good way through your clothes!" she advised.
Style essentials, sorted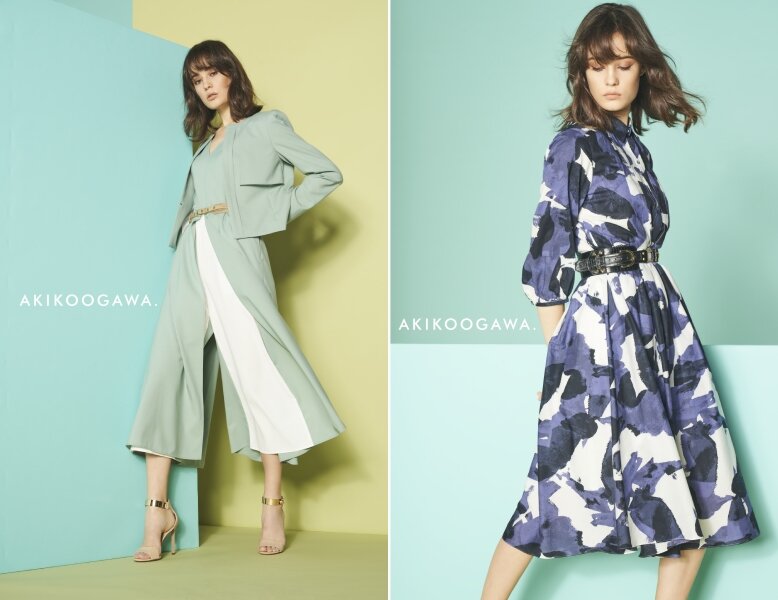 So, what are the top three fashion must-haves every working woman ought to own? To this, Akiko advised that we invest in good-quality jackets, dresses and belts. "A jacket, enhanced by its colour and cut, is a versatile essential that can be coordinated in a variety of ways to create different impressions and style statements. Opt for a formal jacket to convey confidence or try one in a 'gentler' colour such as beige if you wish to 'soften' the tone," she elaborated.
Speaking of jackets, the wool poplin number as shown above is Akiko's favourite piece from her Spring/Summer 2021 collection. When designing for the new 'norm', Akiko revealed that she decided to feature colours such as soft mine tones and bright colours as they "look good on video conference calls and magnify a wearer's beauty on screen."
Moving on to dresses and belts, Akiko shares that dresses can "easily complete and overall style", while belts can improve the fit of garments and flatter your body shape. "Belts can improve the fit of garments and flatter your shape. A well-styled belt, when coordinated with a jacket in the workplace, can be fashionably transformational," she added.
What are some of your favourite tips on dressing for success?
This interview was edited for brevity and clarity.
(Cover photos from: Akiko Ogawa)
Now, check out our roundup of stylish Japanese heroines you can catch on Netflix.