Beauty can be a lot of things — creative, transformative, experimental. But more than anything, it's personal. This is especially so when it comes to skincare. Sometimes you'd read a product review, try the product for yourself but end up not having the same experience as the reviewer. It's the reason why the term "Your Mileage May Vary" or YMMV is popular in the Asian beauty community. But you don't really have to rely on others' experience anymore. You can give your skin exactly what it needs. How? Meet the Alcheme Personalised Lightweight Moisturiser.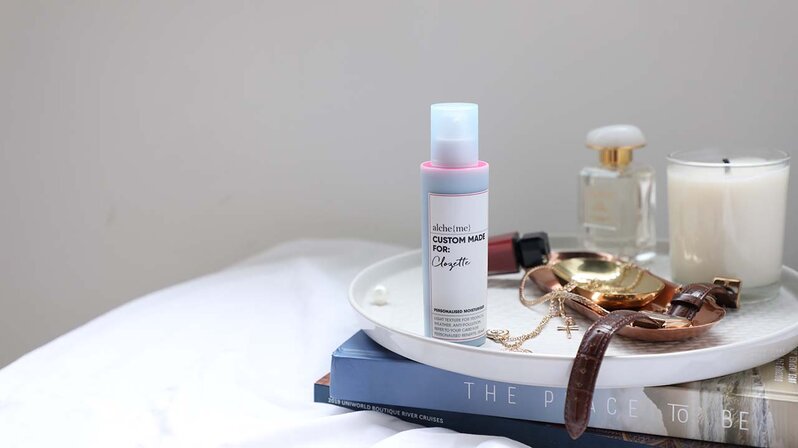 Depending on your skin condition and concerns, this moisturiser will give benefits to keep your skin in top shape. Only the ingredients for your needs will be included in your moisturiser, so there's no waste from using other ingredients. Ahead, see which concoction is perfect for you and the key benefits you can get.
Hydration your way
Give your skin just the right amount of hydration while protecting it from water loss, soothing it and reducing inflammation. The Alcheme Personalised Lightweight Moisturiser contains Camellia Seed Oil, Hyaluronic Acid and Allantoin that deeply hydrate the skin to make it look softer and plumper, while Wheat Seed Extract Ceramide restores the skin barrier.