There's a certain glow about singer-songwriter
Alicia Keys
. Ever since she started going makeup-less in 2016, her skincare regimen has been popularly tweeted and Googled about. But she's finally ready to divulge the secret to her beautiful complexion and you might even be surprised at what it entails. In case you didn't know, Alicia's YouTube channel doesn't only contain music videos of her songs. She's transitioned it into a mix of personal videos and her music just five months ago. Just before the year ended, she dropped a "Get Unready With Me" video that has since garnered almost 400,000 views in over a week. Here's how her skincare routine goes.
Drink water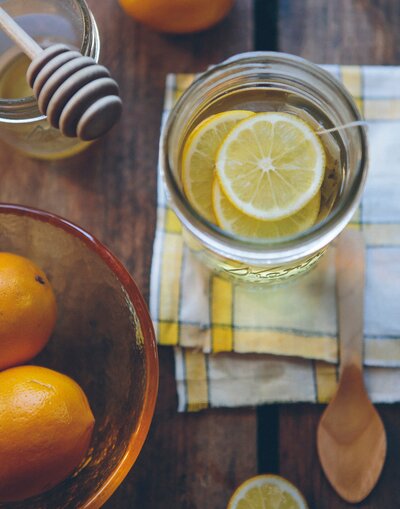 Her first skincare tip has been passed down for ages. Alicia keeps a large mason jar filled with water by her sink as she unwinds from a hectic day. Sometimes it's iced water, sometimes infused with strawberries and other fruits. "It's the secret. It is simple. It is important." We definitely agree with her on this.

Set the vibe with some scented candles
Before she begins applying products on her face, Alicia Keys sets a spa-like vibe in her bathroom by lighting a candle. She also enjoys some incense as it relaxes her. However, if she really needs an extra relaxing touch, "If I need something extra, I use Palo Santo (wood)." This cleanses one's energy from negativity and stress. This takes the regular skincare routine to a whole new level of self-care.
Cleansing
Even though she goes without makeup, Alicia takes the time to double-cleanse. The first step in Alicia Keys' skincare routine is using a facial wipe to get that top layer of skin clean before using a facial cleanser. She shares that, contrary to her flawless-looking skin, she is quite prone to breakouts. So how does she treat it? "I can't just use anything. I gotta use things that are either really strong — almost medical-grade — ingredients in it or use super simple products that almost don't have anything in them." She uses the
Osmosis Beauty Deep Clean Detox Cleanser
(USD21) in the video.
Therapeutic toner spray
After cleansing, the next step in her skincare routine is a refreshing spritz of an organic toner that she describes as "almost therapeutic". The one she uses in her video contains tea tree oil and honey. "It's anti-fungal and anti-microbial. Like I said, my skin likes to cause me trouble with breakouts." We can definitely relate to this struggle. For application, she prefers to use her fingers to massage the toner into the skin with upward motions.
Acne cream
Since her skin is prone to breakouts, Alicia shared her secret weapon. She takes a cotton swab and dips it into the
Advanced Anti-Blemish Lotion
with sulfur (USD29) from Advanced Skin Care Day Spa. Sulfur helps dry out the skin surface to absorb the sebum that triggers acne breakouts. It can also dry out skin cells clogging your pores. While it has a pungent smell, the pimple-fighting effects can be clearly seen on Alicia's glowing skin. It's definitely an important part in her nighttime skincare routine.
More nourishing products
Before heading to bed, Alicia applies some nourishing
Rosebud Salve
(SGD18/~USD13.33) on her lips. She also applies some body butter to cancel out the smell of the acne cream she used on her face. A spritz of rose water spray adds another layer of fragrance that calms the body and mind for the night. She also applies some of
Epicuren's Brazilian Propolis Lotion
(USD94), which has honey in it, on her face a finishing touch. Finally, she caps her skincare routine with a cup of warm Earl Gray tea before taking her beauty rest.
(Cover photo from: @aliciakeys)
Here are our suggestions for the best spot treatment products.