If one of your 2016 resolutions was to start being healthier, aka exercising more, there's still time to fulfill that. It may already be the latter part of 2016, but like they say, better late than never. And the exercise, or should we say, discipline, that we recommend you try out is yoga.
Yoga is the best way to change up your lifestyle into a healthier one as it combines the physical, mental, and spiritual sides of a person. Not only will it nourish your body, but your mind and soul as well.
What's even better is that there's now a yoga center in the Philippines,
LiFE Yoga
, which aims to do just that – bring the physical, mental, and spiritual facets of yoga off the mat and into facets of everyday life! Founded by yogi
Noelle Rodriguez
's desire to build a community based on health and wellness in 2015, LiFE takes a holistic approach to wellness by integrating good food, music, art, and a sense of community into the practice of yoga.
So if you want to learn more about this innovative yoga center and the ancient discipline of yoga, keep reading below as we speak to Noelle on the uniqueness of LiFE, how yoga improves one's body, mind, and soul, and her tips for practising beginners!
--------------------------
Lets go back to how it all started — when and how did you first get into yoga? What did you feel during those first moments of practising it?
My first yoga class was I walked into an Ashtanga class back in 2007, and I was quite overwhelmed because there were people and different yogis in different stages of their practice, and so I just jumped right in. From there on, that's how my practice developed.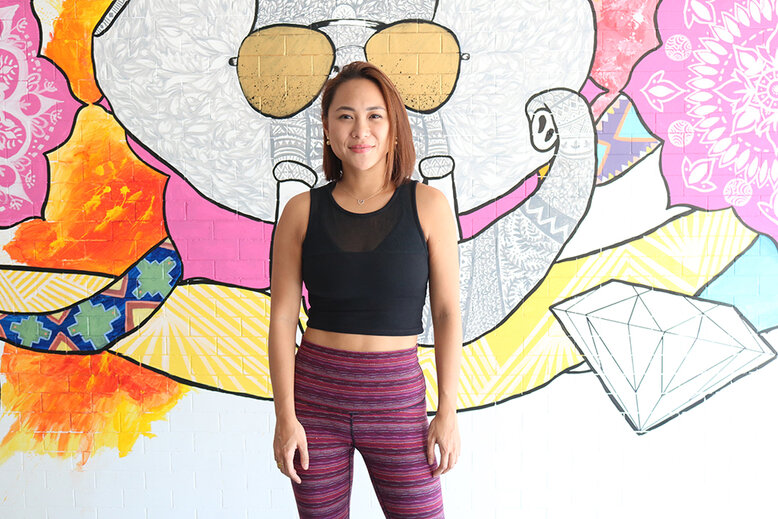 You founded LiFE Yoga in 2015; how is it unique from other yoga centers?
At LiFE, we try to focus on the lifestyle [by] bringing yoga into more practical aspects of life. We also try to innovate and infuse creativity in whatever we do. So we're always trying to fuse together new things.