If there is a flower that is synonymous with the love and innocence, then there can be no other that symbolizes it better than the perennial Rose. So in view of the upcoming Valentine's Day around the corner, I'm celebrating this historically rich flower in its many incarnations by sharing some of my favourite Rose-themed beauty picks!

Wear your heart on your sleeve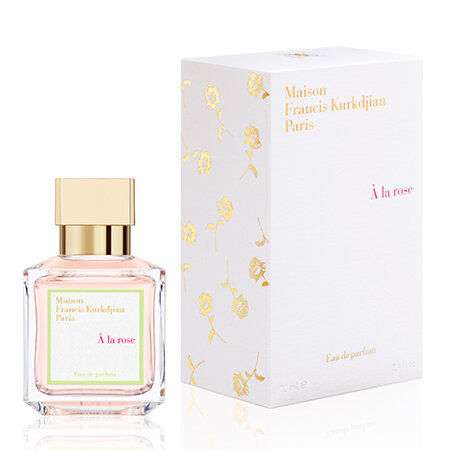 … with the A la Rose by Maison Francis Kurkdjian, a whimisical, luscious medley of duo rose varieties: 250 Centifolia roses from Grasse (May Rose) create a rich floral base note with sweet honeyed accents. Another 150 Damascena roses from Bulgaria in the form of an essential oil, create an unforgettable top note, topped off with the sparkling nuances of Calabria bergamot and Orange. At the heart notes, a blend of violet and magnolia blossom accords adds fullness to the woody cedar and musk accord base notes. If Love could be bottled, it would smell something like this.
A la Rose by Maison Francis Kurkdjian (70ml) is available at Escentials Paragon.
Set the mood for romance at home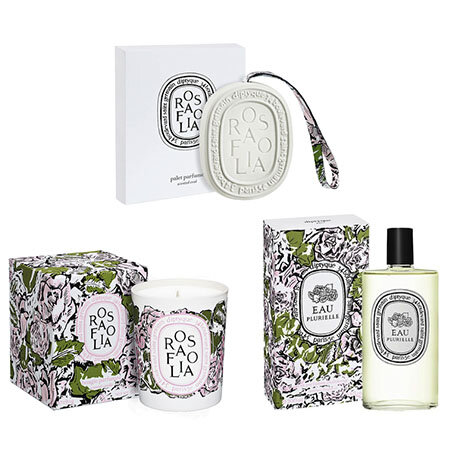 … with the Diyptique Eau Plurielle, the first ever multi-use fragrance from Diptyque. Versatile to be used in different ways, it leaves a delicate fresh floral trail on skin as well as fabric materials, with the scent reminiscent of fresh linen upon a bed of ivy and Turkish roses. Alight the passion within with the Diyptique Rosafolia scented candle that emits soft wafts of Turkish rose absolute, anchored by the understated hint of geranium. This range also features an intricately carved scented oval that can be hung in a wardrobe or a drawer to release the beautiful aroma for months on end.
Diyptique Eau Plurielle and Rosafolia are available at Escentials Paragon.
Fall 'Head-over Heels' again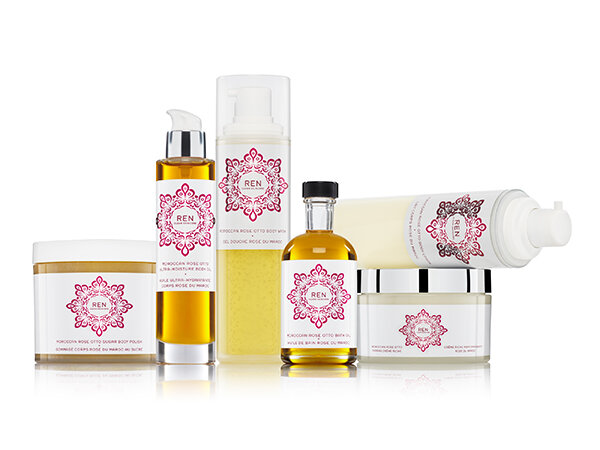 …With the REN's Moroccan Rose Otto gift set. The most luxurious one of its sets range, it contains the multi award-winning Moroccan Rose Otto Body Wash or Sugar Body Polish which you can lather in a heavenly sophisticated rosy scent thanks to its stress-relieving essential oils. Extend this beautiful fragrance's longevity by layering its deeply moisturising Moroccan Rose Otto Body Lotion. If you have more time for a long soak, indulge a few drops Moroccan Rose Otto Bath Oil in the tub and you are set.
REN's Moroccan Rose Otto gift set is available at Escentials Paragon.
Bite into floral-tasting (and healthy) goodness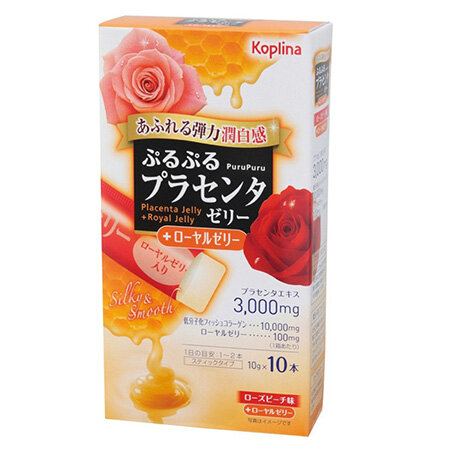 … with the Rose flavoured Koplina Placenta Jelly with Royal Jelly. Specially formulated with the goodness of Placenta and Collagen, this not-too-saccharinely sweet supplement is perfect for the busy working ladies on the go to boost skin-whitening and increase skin elasticity and suppleness since the Royal Jelly contains anti-aging properties as well. This is diet friendly as well, containing only 8kcal per strip so you can look great without adding to the waistline!
Koplina Placenta Jelly with Royal Jelly is available on www.koplina.com
Looking your very best for that special day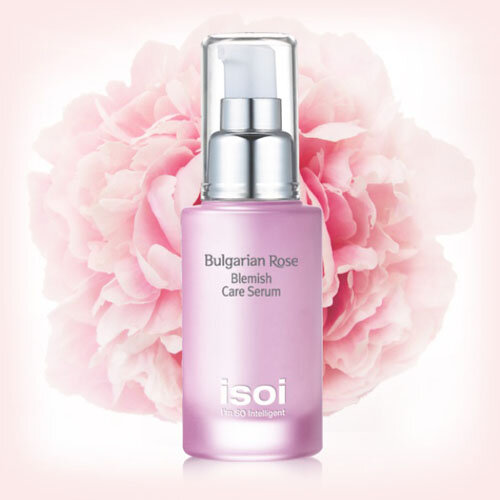 …. With ISOI, a new natural Korean skincare which stands for I SO INTELLIGENT. This skincare range features prime grade Bulgarian Rose Oil extracted from 3,000 roses to get just 1ml. Bulgarian Rose oil is preferred due to its high levels of vitamins A and C (17 times more than lemons and 20 times more than tomatoes). My top pick is the ISOI Blemish Care Serum, a lightweight gel-based serum that clarifies and lightens the complexions with breakouts or acne problems.
ISOI Blemish Care Serum is available on www.budcosmetics.com
Soak into a bath of roses fit for Queen Cleopatra

….with the LUSH Rose Queen bath bomb. Unwind with your loved one as both of you soak in the sensuous fragrance scent of Rose Absolute (which in historical times, was considered to have aphrodisiac properties!) of this sophisticated bath soak. The LUSH Rose Queen also contains real rose blossoms petals that will emerge as the bath bomb dissolves---certainly no other bath bomb is as decadent compared to this!
LUSH Rose Queen bath bomb is available at all LUSH Wisma Atria, LUSH Gateway and LUSH Suntec City.
Lastly, don't forget to show some T.L.C to that man in your life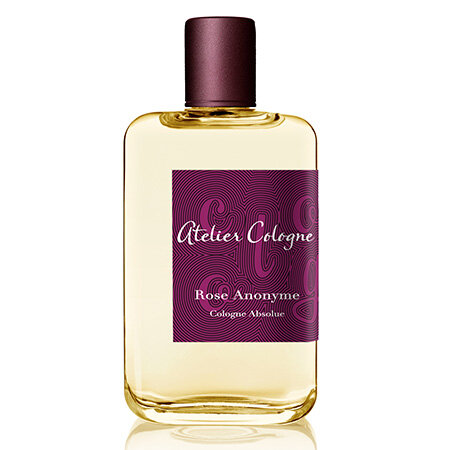 … with the Rose Anonyme by Atelier Cologne. Though this veers more to a Unisex scent rather than a fully masculine one, it is one that really sets my heart fluttering. Personified as a breath-taking seductress caught in a stolen affair between light and dark, this scent features a well-balanced composition of Turkish rose sparkles before transitioning smoothly into the spicy notes of ginger and a sultry veil of velvet oud and mystic papyrus. A very wearable scent that accentuates intrigue without being overpowering. PS: I may actually get this for my man just so I can steal a few whiffs when he's not looking!
Rose Anonyme by Atelier Cologne (200ml) is available at Escentials Paragon.
Spread the love and tell me what are some of your favourite Rose products in the comments below!

Click here to see more posts from Junedujour!
Want to know more about June? Follow her here!