Dear friend, you're looking good! You've got your style down pat, with a wardrobe filled with carefully curated pieces that match your personality. You're now ready to play dress-up again — but actually have somewhere to go. But I know how picking an OOTD — and keeping it fresh throughout the day — can be a challenge. So before you head out the door in your sartorial choice for the day, I've got a tip for you: make sure you're protected from factors that could cramp your style. The first one? The harmful rays — and heat — of the sun. Here's what you need to do.

Make a strong statement with something classic and reliable.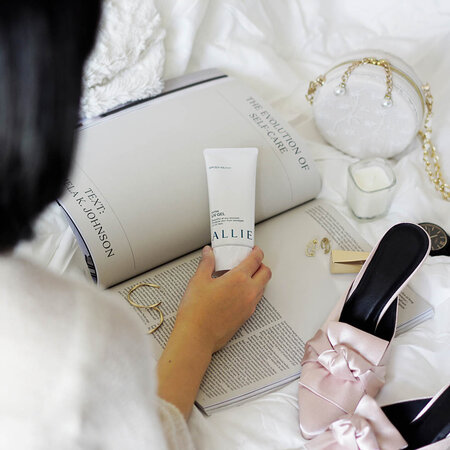 You can never go wrong with a classic. Looking to sport something as reliable as a white shirt, jeans and a fun pair of shoes? Go for it, darling. For your skin, you need something just as reliable. Think strong and efficient like, well, me — ​
ALLIE Extra UV Gel
​. I have SPF50+ PA++++ to protect the skin on your face and body from the harsh rays of the sun. So go ahead and strut your style — there's no need to worry; I've got you covered.
Feel free to wear — and move around in — what you want.

Now, don't second guess yourself. If you think that blouse goes with that pair of trousers and you feel divine in them, go right ahead. Dance, do errands, run, jump — do anything you want in the clothes you're in. And don't worry about them rubbing me off. I'm gonna stay put because I have ​Super Friction Proof​ that ensures the sunscreen film I've formed on your skin won't budge — not on your clothes, bags or even your towels. I'm sweat- and water-proof too.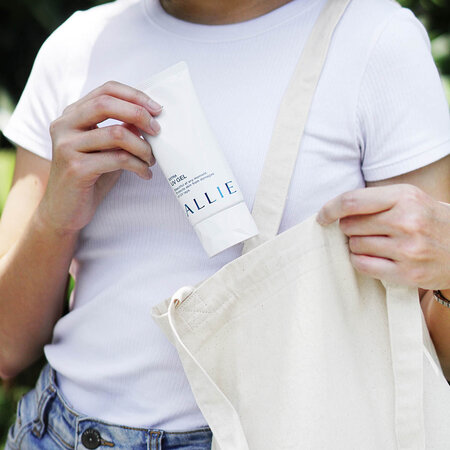 Prioritise ease.
When you want to be confident and fresh all day long, you need to think of ease. Pick fabrics that keep your skin at ease — think cotton, linen and silk. For your skin, you've got me — and I promise to be gentle. Have I told you I don't have fragrance and parabens? I'm packed with the skin-caring ingredient hyaluronic acid, too.
Find confidence in comfort.

You're gonna be in your clothes the entire day, so make sure they're comfy and won't leave you feeling like a sticky mess — especially in our weather. On the skin side of things, don't worry. I'll stay right here with you without making you feel icky.

Yours, ALLIE

P.S. We should get together every day. I promise I'll always be there for you.


ALLIE UV Protection products are available in all Watsons stores in Malaysia. You can also get it online from ​Watsons​ and ​Hermo​.
Plus, stand a chance to win a set of ALLIE UV Protection products worth MYR290 each. Details below!