Dress: check. Bag: great. Shoes: sleek. Mask? It's the new normal for us, and we're sure you're on the same boat. There's no denying the importance of wearing masks during this time, so finding one that fits our lifestyle best is of utter importance.

Mask up — in style
Choose ones that not only protect you but also complement your personal style. Because why not, right? See this protective gear as a way to get creative with expressing yourself instead of a hindrance to your creativity. There are lots available now. Celebrate your style — and even your heritage this Malaysia Day and beyond — while protecting yourself too.
Double up on protection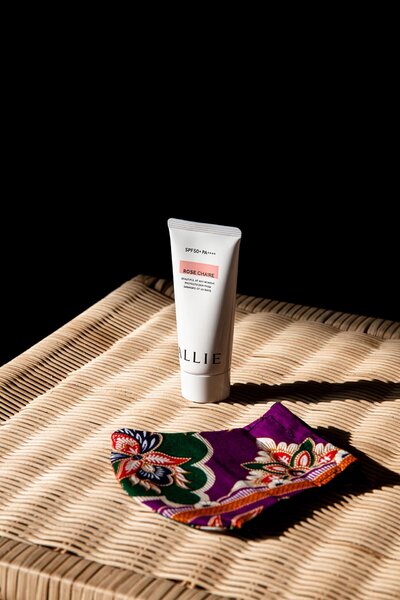 But it's not just viruses and pollutants you need to shield yourself from — there's still the ever-present sun. Now, you might think that your face mask has you covered (pun intended) but while it does a great job at keeping you safe from things that are airborne, it doesn't quite prevent you from being a victim to the harsh rays of the sun. At best, your cloth face mask made of cotton can give you
​ultraviolet protection (UPF) of 5
.​ But that's not enough to fight against sunburn or worse, sun damage (think wrinkles and dark spots!).
Putting on sunscreen to double up on protection is a must. But you need something that's not thick or going to rub off under your mask. The ​
ALLIE Extra UV Gel
​ provides just that. Aside from having SPF50+ PA++++ that defends against UVA and UVB, it also has Super Friction Proof Technology that guarantees it won't get rubbed away even underneath clothes and masks. It's sweat-proof and waterproof too. Plus, it has skin-caring hyaluronic acid that keeps your skin moisturised to boot.
If you want something extra, give your skin luminescence while protecting it too. The ALLIE Nuance Change UV Gel SPF50+ PA++++ is a lightweight sunscreen that contains microfine pearls that help give your skin a radiant glow while keeping it moisturised. The best part? It also has Super Friction Proof Technology and is waterproof. Going out and about with confidence times two? You bet.