When you look at Faye Balogo's Clozette Profile, you'd be amazed at how her photos look consistently perfect throughout her feed. She is always on "stye blogger mode" when it comes to her layouts, poses, and styling. But did you know that she once wanted to be in an entirely different career path? She has since found her true calling and has grown into a fashionista that constantly stands-out--with every photo, fashion style, and makeup on-point.
Let's get to know more about this savvy fashionista style as we got her talking about how she got started as a fashion blogger, her fashion ideas for the back-to-school season, and her top tips for aspiring bloggers out there.
--------------------------

How did you get started in the Beauty​ & Fashion Industry? Were you always interested in ​makeup, ​skincare, and ​fashion?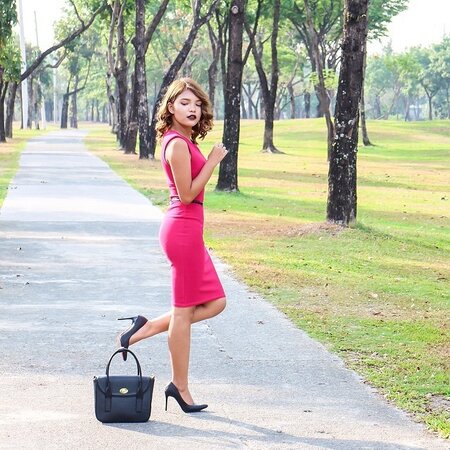 Ever since I was a kid I really loved to collect Barbie dolls, not because of the doll, but because of its various fancy outfits. I imagined myself wearing those and attending different parties. However, as I grew older and set my future goals, I was blinded by the title I can have after graduation. So I took Dentistry which controlled all of my time. I don't want to remember it so I won't go on the details. Finally, God enlightened me and I shifted to another course. Viola! Here I am now enjoying every moment of my life and practising what I want to do and what I want to be known as in the future.