When you get ready in the morning, you can't help but be proud of yourself for making your brows look fuller, for emphasising your lips, and for defining your eyes with mascara. You're so happy with the finished look that your whole day is shaped by the fact that you have #BrowsOnFleek and a makeup look that doesn't look like you tried too hard!
But what if you have to suddenly go to a fancy event after work? Or a family dinner? Or cocktails with your best girlfriends? A makeup look for night events is a lot different that what you already have on. And who even has the time to completely remove everything and start from scratch?
Lucky for you, we're here to help make your day-to-night makeup transformations a breeze! With the
NIVEA 3-in-1 Daily Deep Cleansing Exfoliating Wipes
for normal skin and the
NIVEA Gentle Cleansing Wipes
for sensitive skin, changing up your makeup is easier and faster without having to compromise on your skincare routine. After all, a flawless makeup look is all about having great skin underneath for a smoother application and finish.
So keep reading below for our five tips on how to take your makeup from day to night in 5 quick steps!
--------------------------
Refresh Your Base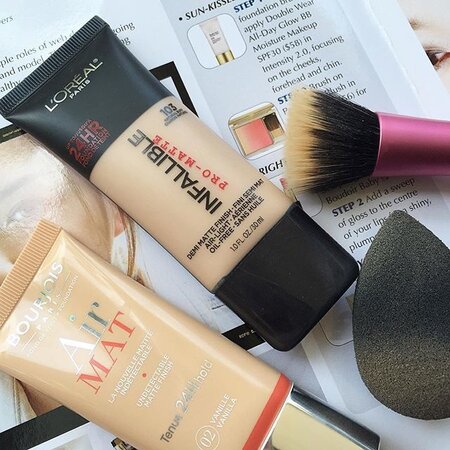 To start off, spruce up your makeup base! But the key to refreshing any makeup base, isn't to add more foundation on top. If you really lack the time, just take a couple of
NIVEA Facial Wipes
and wipe off your foundation! The wipes will remove every last bit of foundation, blush, and bronzer on your skin while giving it a good exfoliation to refine and soothe your skin. Best thing about it, you don't have to worry about dry, flaky, or dull looking skin as the wipes are also enriched with natural ingredients to leave your skin hydrated and moisturised.
Once your skin is fresh and clean, buff on your foundation for natural-looking coverage!