It's easy to think that the stars that we see on TV now are all living the glamorous life ever since. But the truth is, they all work hard to get there and stay there. Some even had humble beginnings before they got a taste of the superstar life. That's what we learned from international icon and singer, Anggun. The Asia's Got Talent judge is a true example of what girls should look up to.
Luckily, we had a privilege of interviewing Anggun and the results were-- Inspiring. She is indeed a wonderful woman of beauty and talent. We learned so many tips from her, not just for beauty and fashion, but for life in general as well.
Let's read all about what she has to say on being a great talent, instilling creativity, maintaining beauty, and of course, living the dream she never knew she could build.
--------------------------

As one of the greatest talents in Asia, what are the factors you look for in a great act?

First of all their talent, and then I'd like to see the possibility of their act – how well can they go further. The good thing about Asia's Got Talent is that it covers all domains of art – including singing.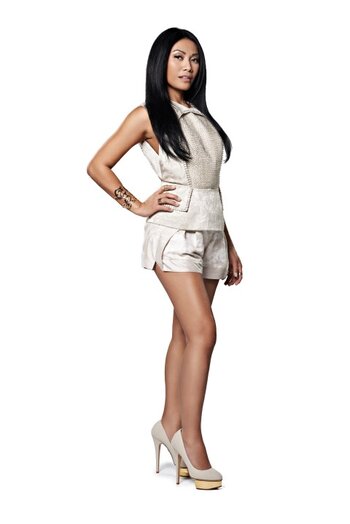 What are the challenges as a singer/songwriter in today's industry?
To be true to yourself. There's only one Beyoncé, only one Madonna and only one David Bowie. So try to be the best version of who you are.
You started your career at a very young age, what would be your most memorable moment during those times?
I started joining signing competitions and performing at the age of 7. My father was part of the Indonesian Intelligencia and as such, he wanted to help me nurture my singing and encouraged me to join different singing competitions, around 10 of them exactly. Out of the 10, I won first prize only around 3-4 times whereas the rest were split between getting 1st runner-up, 2nd, etc. I think one of the most memorable moments was when my father said to me: "Look at those trophies, those don't define who you are". I will never forget it because from that moment on, I began giving my all to my passion and art.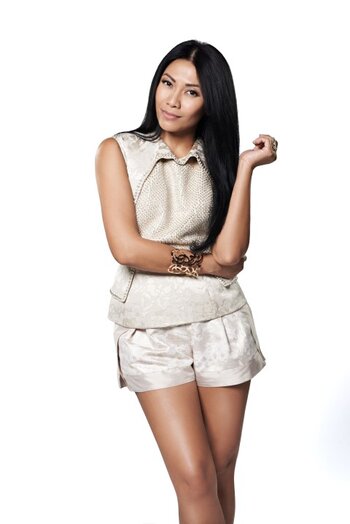 What were the challenges you encountered when you were just starting out? Has the industry changed much since and what's the direction you see the industry moving towards?
A challenge I faced when I first started out in Europe was the fact that there were not a lot of female Asians, or even Asians for that matter, in the European music scene. Even though I didn't feel the pressure as much, I still felt that I had to represent myself well and present the best version of who I am. Being able to speak and sing in three different languages (English, Bahasa, French), as well as having the opportunity to live in three different continents definitely helped in overcoming this obstacle. Wherever I lived, pieces of that place remain inside me and I'm able to showcase this every time I sing or perform.
Do you have any advice for ladies who look up to you and aspire to be a global star like yourself?
Get into a hobby and follow your passion. Nowadays, there are so many distractions around us. Ladies, go learn how to play an instrument, pick-up a keyboard/guitar, or even start a band. Whatever it is, it is important to stay creative. Not only does it help nurture your natural talents, but it is great exercise for your mind.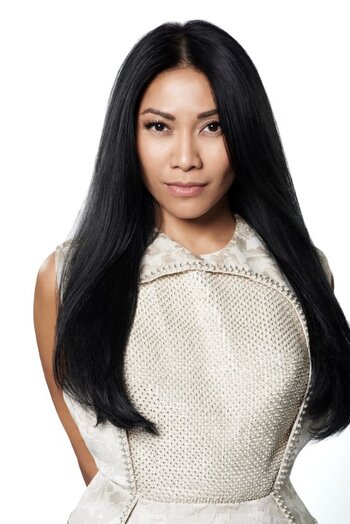 What makes judging on Asia's Got Talent a difficult task? And what are you looking forward to during the whole process?
It's difficult to be honest while being careful not to the contestants' feelings. I am well aware that take every single word we say quite seriously and stays with them for quite some time.
How do you stay inspired?
Life, love, books, films my daughter, jasmine tea and travel.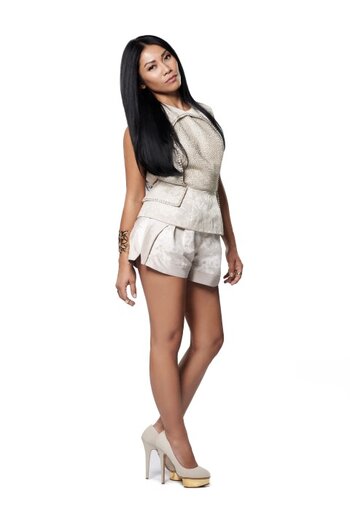 Since we're a fashion and beauty site, our readers would love to get the low-down on your everyday makeup. On a regular day, what would be your go-to look?
I'm just like any girl. I love shopping! I like being dressed-up but at the same time I like being laid back, in terms of what I wear. One day I can be wearing a dress but the next day, I can just be wearing jeans and casual wear. But one thing that must remain consistent in my outfit is my footwear. I always wear heels with whatever outfit that I wear. I feel that heels are important as it gives off a certain kind of attitude and it definitely helps if you're shorter than most. But other than that, possibilities with dressing up are endless for me.
For hair, I like to keep it simple. I love the center-part hairstyle and keeping my hair in its natural black color. It's a hairstyle I've been sporting for quite some time now. I'm very comfortable with this style and I love it! For days when I need a quick pick-me up – either to just smooth down frizz when am overseas or to simply protect my hair, I use the Pantene BB Crème for Hair. It's an amazing 10-in-1 product that gets the job done and is light enough for me to carry around in my bag everyday.
My beauty routine consists of the SK-II Facial Treatment Essence, then I use their day cream as well. Eyelash curler is a must! NARS black waterproof volumizing mascara, Chanel black eyeliner and a Chanel eyebrow pencil No. 30. Elizabeth Arden Eight Hour Cream for the lips, a splash of my perfume "Grace by Anggun" and I'm done.
We noticed your hair always looks flawless. What's your secret? OR how do you maintain your smooth, shiny hair?
Thank you! I really love my hair. Indonesians take great care of their hair as we see it as our crowning glory. To be honest though, I'm actually an extremely low maintenance person. I believe that once you find the right product, that's it! If it works beautifully, I stick to it. I've been using Pantene for 13 years as part of my hair care regime, for example. It has definitely done wonders for my hair, making it stronger and more resilient to damage over time.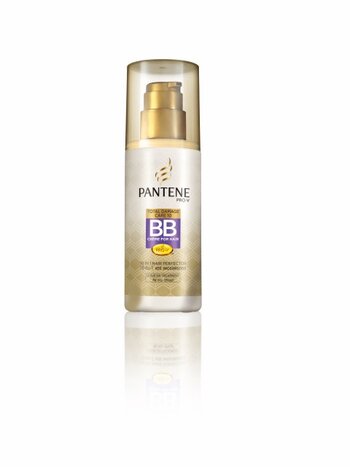 --------------------------

Do you have life and beauty tips to share? Let us know in the comments below!
Share your summer looks with our beauty community today!