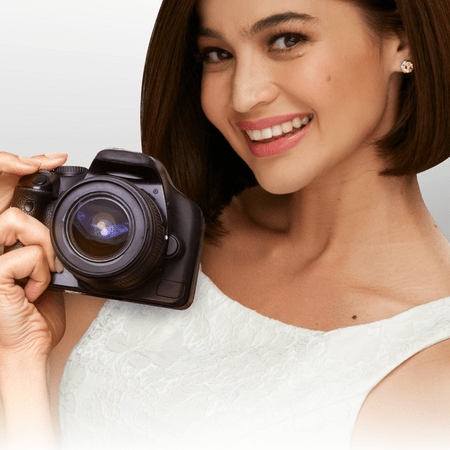 Acting, singing, dancing, modelling, and hosting – Anne Curtis has tried it all, and she is certainly not ready to stop pursuing new passions. The Filipino celebrity's latest move? Getting into photography.
As an actress slash model slash host, Curtis is used to posing in front of the camera with a smile that exudes confidence. This time, she's switching things up. From being the subject of photo shoots, Curtis is now going behind the lens in a bid to tell stories through photographs. While she's been to many places and seen many things, what intrigues and inspires Curtis most is something seemingly simple but incredibly powerful: the beauty of a smile.
And we totally understand why! A smile can initiate conversations, connections, and brighten up anyone's face and day. Sure, there are different types of smiles, but they're all beautiful in their own right. Moved by the magic a smile can make, Curtis has captured countless photos of smiles shared by people who have piqued her curiosity. With her collection of photographs, she's holding a private viewing for friends and family, dubbed the Smilebrity exhibit.
Curious to know whose smiles Curtis captured? We are too! We're so excited to see what she has been working on, and we're sure you will be, too.