In our early 20s, our skin may not yet show visible signs of aging – and thinking about tightening our skin is probably not at the top of our list of skincare needs. But take note: our daily activities such as putting on makeup and commuting from work or school can age our skin faster than we think, causing our skin to lose its firmness which may lead to wrinkles and fine lines.
So what should you do? We say: up your skin routine a notch! Sure a good anti-aging skincare routine is always a necessity; but did you know that there are other anti-aging methods to help those skincare products work to its full effect?
Be your
#BestBeautiful
! Keep your skin looking radiant and youthful with these tips that will complement your current skincare regimen.
--------------------------
Exfoliate, exfoliate, exfoliate
Even if you put an entire jar of moisturizer or night cream on your face, the product won't work to its full effect if you don't brush off the layers of dirt and oil that's been clogging your pores. Make sure you exfoliate at least twice a week to get rid of dead skin cells. And as much as you want to be thorough, avoid scrubbing your skin too much to avoid redness and irritation.
Once you've exfoliated, your skin is now primed to better absorb a good anti-aging skincare routine. Our current favourite? The
Olay Regenerist Miracle Duo
! So start your day with the
Olay Regenerist Miracle Boost Youth Pre-Essence
to help boost our skin's natural rejuvenation process and the
Olay Regenerist Micro-Sculpting Cream
to keep our skin hydrated and moisturized.
--------------------------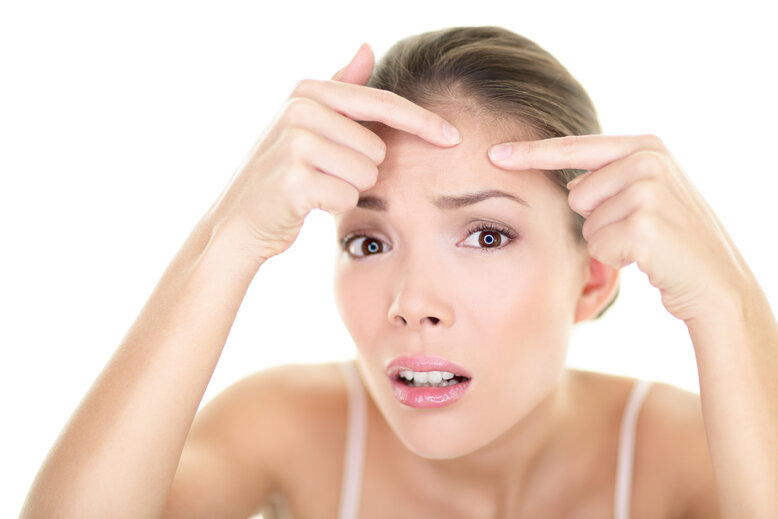 We may think that we're safe from pimples long after puberty, but because of the changing weather and other damaging factors such as pollution and stress, a spot may come out once in a while. And we have to admit that one of our guilty pleasures is picking on that spot even if we know it's not good for our skin.
Picking on a spot can irritate the layer underneath your skin. Even if the redness has already subsided, the damage caused to the skin cells takes longer to recover, causing your skin to look dull and discoloured.