Over the years, beauty shoppers like us have become more and more critical when it comes to their choice of products. And who could blame us? There are just too many beauty brands out there, not to mention product types, that we can choose from. While beauty trends and our preference for certain products may change, some unusual shopping habits die hard — especially when we're off surveying beauty counters for new vanity finds.
So for the fun of it — and a hint of learning in between, too — we decided to narrow down some habits that are oh-so-common among us makeup and skincare lovers whenever we're off on a beauty shopping spree. Which of these are you guilty of?
Smelling a product before buying
We got you on the spot, didn't we? One of the most common habits that you may not realise but constantly do is smelling a product when buying it in a beauty section. This is your way of testing a new product's 'newness' and make conclusions based on its scent. And yes, even if the product is already labelled 'fragrance-free', you still can't resist giving it a whiff. Who knows? Maybe it's instinctive. To be fair, though, scents can be very off-putting in some cases and it's best to use your olfactory organ as the first line of defence if you are going to like a product or not.




Maximising the use of testers
Whether it be a lipstick, foundation or eyeshadow, you can't leave the store without testing any products —even when you're not particularly looking into buying it. It's the very reason why 'swatch and sniff' has become a practice when it comes to everything beauty. Our theory? The appeal of a beauty product that's open for you to try is simply irresistible. And it may not necessarily mean you'll buy it right away, but it's more of getting a feel of the product in every way possible before you add it to your cart. Definitely a mark of a smart shopper, to be honest. We're not judging if you're totally guilty of this one.
Not reading the labels
Don't worry, we feel you. Reading the labels can be taxing and it's a common habit to just rely on the keywords on the packaging. However, with hundreds of brands and products in the market nowadays, we say taking advantage of technology and googling unfamiliar terms listed on the label will definitely do you good. Trust us, once you get used to some of the most common technical beauty terms, it'll definitely make your shopping experience more easy and informed. So chop-chop and make beauty-sleuthing and researching your thing.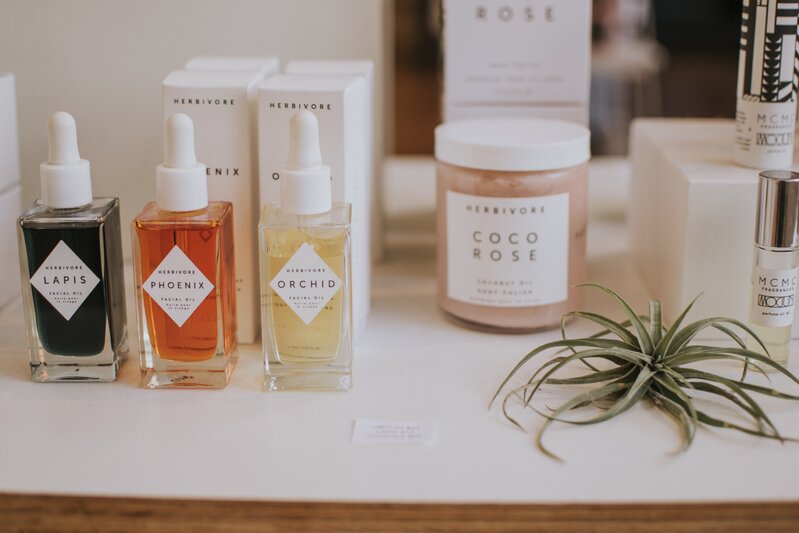 Equating product prices with quality and potency
Like in most things, you always assume the price is the assurance of quality. While you might consider a drugstore or a dupe option at times, you believe that they can be subpar as compared to an expensive pick. But always remember that while the price point may be a good baseline when it comes having a great find, it's not something that applies to all products. Just like you, we believe that beauty products, especially skincare, should be an investment. But you should not discount more affordable picks just because they lack a couple of zeroes in their price tag. Don't forget: 'pricey' does not always equate to 'potency'.
Being sceptical of the salesperson

It's common not to trust a salesperson because there's a high chance that they would probably say anything to make sure you take their products to the register. But sometimes, it's best to put aside your scepticism and consider that they are people who are well-trained to know about the product they're delegated to sell. Think of it this way: if you have any questions about the product, you can easily have it answered right then and there. At the end of it, if you feel like they're not helping you enough or if you're still not sure of the product, remember: whether you take it or ditch it, it's your money and therefore, your choice.
Next, brush up on your beauty history knowledge with Eyebrows Through The Years.