Think you're not a pro athlete and there's no need to worry about wearing the right pair of tights for your workout? Think again.
When your legs are feeling the fatigue as soon as your workout starts, or when your muscles are aching where they shouldn't be when your workout ends; that's when you know the right pair of workout tights isn't just for an athlete. After all – whether you're exercising for fitness or for the trophy – making the most out of every exercise we commit ourselves to should be our ultimate goal in getting better, faster. With that, wearing the right workout tights can really work to enhance your performance.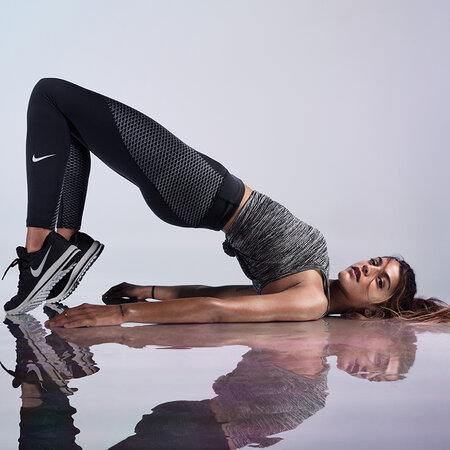 There are different types of workout tights that benefit your body in various ways depending on the kind of exercise you do. The
Nike Zonal Strength Tights
, Nike's newest compression tights available for training and for running, hug your muscle groups in all the right places so you get a great workout every time.
So, how do you know if you are wearing the right workout tights? Fabric and texture can play a big part in helping or hindering the appropriate movement of your workout. Ahead, we share the differences between training tights and running tights.
--------------------------
Training Tights If You're A Gym Bunny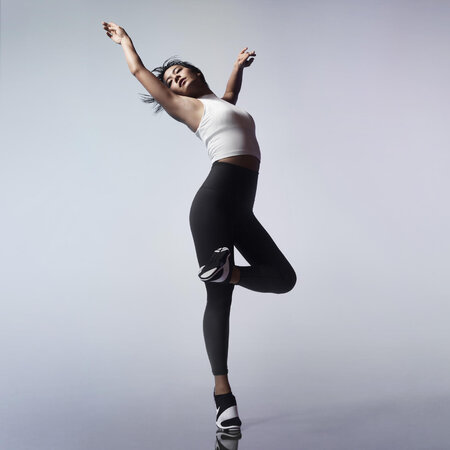 A 15-minute workout routine on your
Nike+ Training Club app
, a 30-minute spinning class, or a 45-minute yoga session; you're someone who enjoys diversity when you exercise. All these target your core, glutes, quads and hamstrings, which mean your training tights should be designed to provide support and muscle awareness to these areas.
The
Nike Zonal Strength Training Tights
deliver just that and more. On top of its compressive support, its high-rise, V-shaped waistband gives coverage for your next bend and additional targeted support to the core for your next stretch.
--------------------------
Running Tights If You're A Running (Wo)Man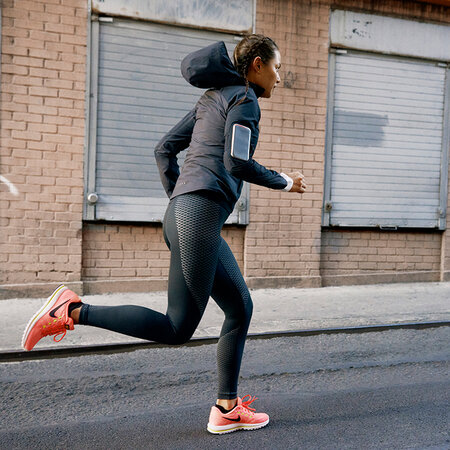 From going solo on the treadmill to conquering the roads with the
Nike+ Run Club
, a good pair of running tights targets your thighs and calves to reduce muscle vibration and fatigue.
It should offer a snug fit without feeling too tight, that's why the four-way stretch fabric from the
Nike Zonal Strength Running Tights
offers optimum ease of movement for a better run. Its wide Flyvent waistband also supports breathability and comfort – exactly what you need to keep you running strong.
--------------------------
Find out more about the Nike Zonal Strength Tights here.