In case you missed it, pop princess Ariana Grande just dropped "Thank U, Next" — the latest breakup anthem we'll play on repeat for the coming weeks. And with it comes a music video filled with references from some of our favourite '00s rom-coms. It even featured cameos from supporting actors and actresses reprising their roles like Jonathan Bennett as Aaron Samuels from Mean Girls and Jennifer Coolidge as the beautician Paulette from Legally Blonde.
But what really caught our eye are the recreation of the iconic looks immortalized by these noughties movies. From Regina George's queen bee fashion to Elle Woods' glam outfits, here are some styles featured in Ariana Grande's "Thank U, Next" we're totally nostalgic for.
Personalised initial necklaces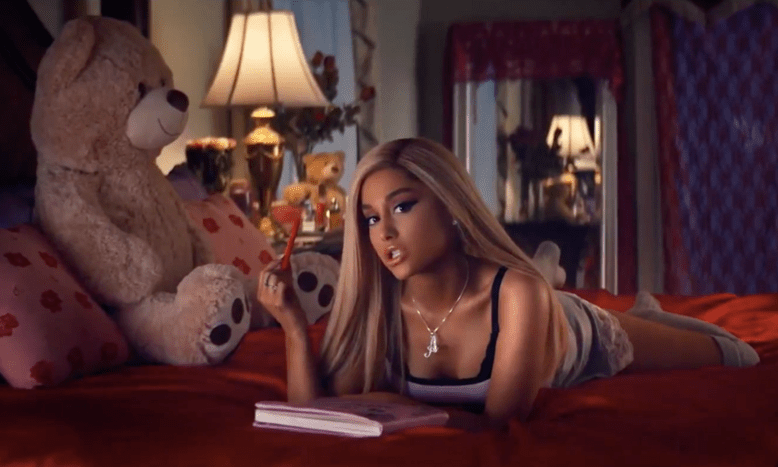 Image Credit: Youtube/Republic Records
Whether you admit it or not, we all owned an initial necklace or bracelet during our teen years. So much time has passed since we rocked one and we think it's time to bring back a classier version of this statement jewellery. You simply can't channel your inner Regina George without sporting this bling.
Pleated mini skirts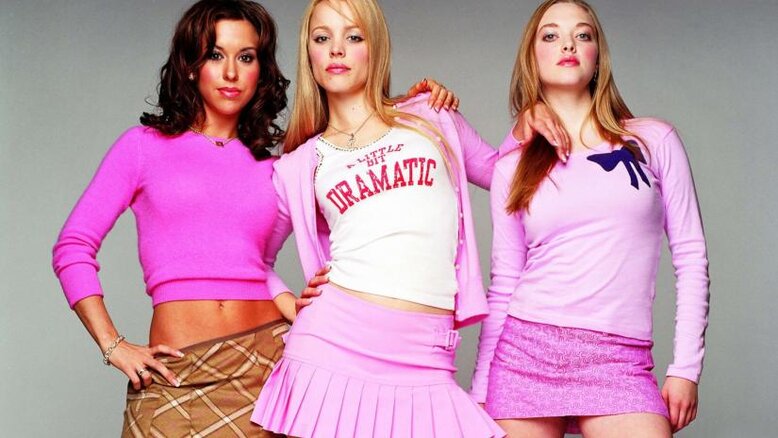 Image Credit: Paramount Pictures
It's safe to say that the previous decade was the golden age of pleated mini skirts. Back then, it wasn't hard to spot a gal wearing one. Simply put, it was one of the defining fashion trends of the 2000s. It's fun, flirty and cute. At times, we wonder why it went out of style.
Pink tracksuits
Kris Jenner's cameo in Ariana's MV was nothing but a pleasant surprise! Nobody else could have been perfect for that parody role other than the original momager. But can we talk about how cute that pink tracksuit is? It was literally the athleisure look of the '00s.
Cami tops



Image Credit: Youtube/Republic Records
Where are the cute cami tops we used to wear every day? We so miss them and we're sure you do, too! We're inspired to reintroduce floral and polka tank tops to our wardrobe thanks to Ari. Just look at how adorable she looks like in this loungewear.
The empire waist blouse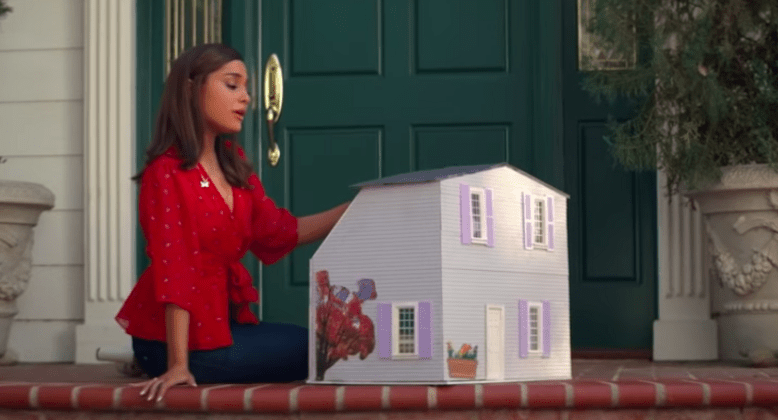 Image Credit: Youtube/Republic Records
Empire waist blouses were once very popular and we can see some similar elements from this style making a comeback via the wrap top. We just realised how Jenna Rink's grown-up look is so fashion forward in a subtle way.
String Bikinis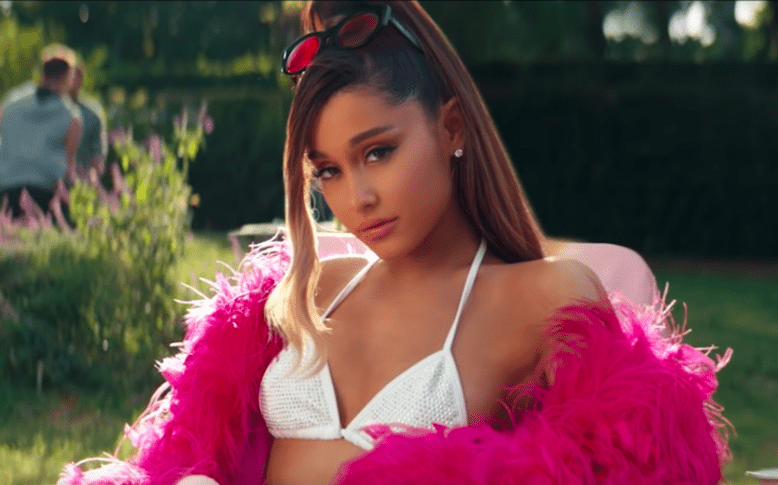 Image Credit: Youtube/Republic Records
We forgot how glam string bikinis can be! Let your one piece take a rest from time to time and bring out those itsy-bitsy swim pieces to the beach or pool. Want to make it extra glam? Take a cue from Elle Woods and add some faux fur for fun.
(Cover photo from: @arianagrande)