For many of us, the idea of style and fashion usually started off with magazines or TV ads with celebrity icons sporting trends of the season. But we often forget that it's all thanks to the stylists who work behind the scenes. So for the final instalment of our Artists Behind Artists series, we talked to Jeanne Ng, founder of StylebyJeann. She shared with us her passion for fashion, humble beginnings, and how to find your identity through style.
Beginnings and purpose
When asked about what made her pursue a career in fashion, Jeann shared, "It all started when I did not feel confident about how I look and I started searching for an answer to change that. I pursued a diploma course in Professional Styling and that was when I founded StylebyJeann. I wanted to see more women feel confident about themselves through the way they dress and how they carry themselves. I allowed my passion to become my purpose and today it became my profession."

Jeann also mentioned that her inspirations for following this path mostly fell on who she is as a person and her personal icon in the industry. "I knew I wanted to be a stylist when I started dressing to my style personality. What I discovered from personal styling changed the way I feel about my wardrobe. My confidence grew day by day and I am happy to own a style I can call my own. My biggest inspiration is Gabrielle 'Coco' Chanel because she revolutionised women's dressing with easy-to-wear clothes that epitomised modern simplicity," she said.
Big breaks, challenges, and her passion for her profession
For Jeann, her big break was not when she was discovered by a well-known name or being shone the spotlight in a momentous way. Instead, it was a humble memory involving her first client.
"I remembered my first client was a single lady in her 40s. She was doubtful about how I can help her since she has always been wearing loose-fit floral blouses with pants — and no dresses! — for decades. Change did not happen overnight, but after a couple of consultations along with a shopping trip, she discovered how she could dress up according to her personal style and [preferred] colours and started incorporating dresses into her wardrobe. I will always remember how her eyes lit up with a bright smile as she thanked me for the transformation. She told me she never realised she could look that good and now she feels absolutely confident going out with people and shopping for her wardrobe. That was a 'big break' for me," she fondly recalled.
In terms of the behind-the-scenes of the glamorous-looking industry of fashion, she talked about how it's really like for a stylist.
"It is a competitive industry I am in," she said. "I have not encountered any challenges with other artists but at the end of the day, it is always about work ethics and respect."
"Competition will always be there, but for me, every client experience is important. It is important how I work with my clients in a professional way through building relationships and helping them set realistic goals and keep them on track to achieving them," she added.

She also talked about how she keeps herself on top of trends and buzz in between her busy schedule. "I am always on social media," she said. "I keep myself updated on what's up and coming or the rolling hot topics from fashion designers, bloggers, and influencers. I like to share style tips on how you can work certain trends into your wardrobe. As much as fashion fades, with a touch of creativity, I believe we can still make a statement through our personal styles."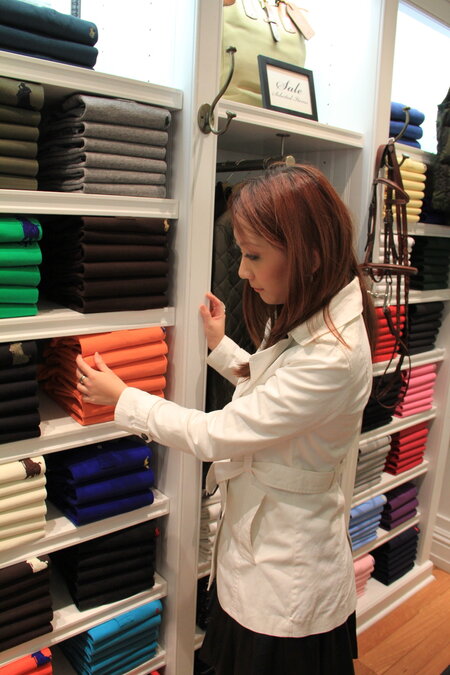 Gushing about her love for her career, she also said, "I think I am already in my dream job. As a personal stylist now, there is nothing more satisfying than knowing I can empower people to feel beautiful and confident about themselves from inside out. I do dream of the day where every lady strutting down the streets of Orchard Road is dressed in their personal style, where dressing up is not an occasional thing but an everyday event. My dream clients are Angelina Jolie and Lizzie Velasquez because they are such courageous, inspiring women with a beautiful heart."
But what are the possibilities if the future hasn't taken her down this path? Jeann also humoured us with what she might be doing if she has not followed a career in fashion. "If I hadn't taken the step of faith to pursue what stirs my heart, I guess I would still be in a laboratory wearing my lab coat with safety shoes, counting microorganisms and analysing chemicals," she said.
On essentials and what to expect next from Jeann Ng
When asked about any fashion-related items she could never live without, she shared, "Top closet essentials are my statement necklaces, scarves, and makeup. With any of these three items, I can pull off any style look I wish to create from any outfit. Dressing up is fun!"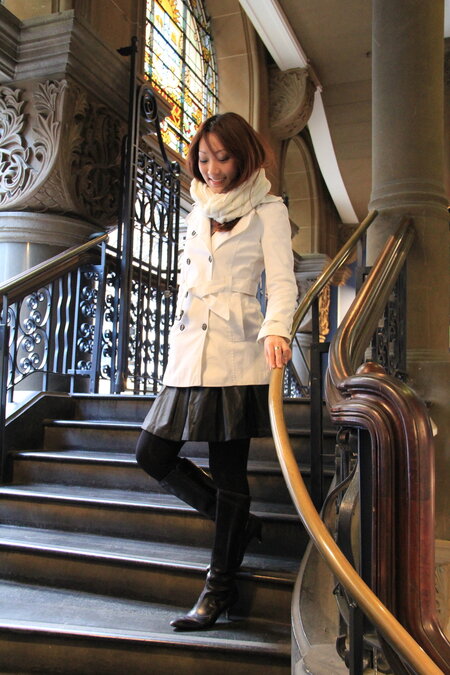 She was also excited to share with us what's next for her and her passion for fashion. "The next big thing in line for me is globalising my styling services through digital platforms. It is a huge project for me because it means more women would be able to redefine their style with confidence and feel good about themselves like never before."
We'll count on that, Jeann!
Find out more about StylebyJeann here.