Maybe it's because people are missing raves or it could be that many just want to put their makeup to use — whatever the reason is, the Asian Baby Girl look is definitely back. On YouTube, popular personalities are transforming themselves into the quintessential ABG: Jenn Im put her usual colourful outfits aside for an edgy, daring ensemble and Michelle Choi swapped her natural makeup for fierce eyeliner and baked foundation. The latest to join the club is Filipino actress Julia Barreto, who got inspired by all the transformations she saw on the internet; she tried it herself and gave the trend more hype.
While the Asian Baby Girl archetype isn't new, what's striking about its recent renaissance is that the negative connotations surrounding it seem to have faded into the background. Many are now embracing it for its fierce, fun-loving and feminine attributes. For those of you who are thinking of giving this look a whirl, we break down the anatomy of an Asian Baby Girl transformation below.
Hair: big, wavy and maybe bleached
ABGs are anything but bland and their hairstyle is no exception. It's big with lots of waves and it usually has a highlight or is bleached platinum blonde. To achieve this look, you can pick up a hair dye home kit or do it like Jenn Im and shop for a quality blonde wig that you can curl. Skip the hair accessories and just let your new 'do flow.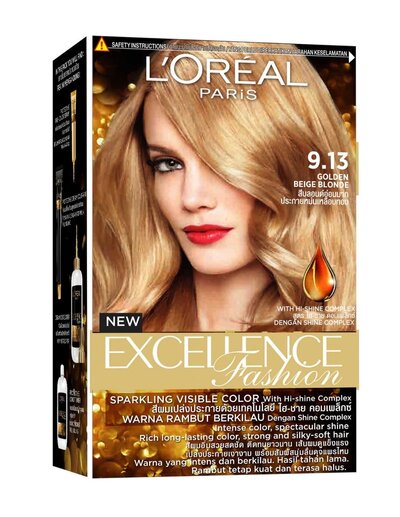 Try this: If you're looking for a fuss-free way to lighten your locks, you can try this hair dye home kit. According to reviews, It's easy to apply and doesn't dry out your hair. The package comes with a protective serum, colouring cream, a developer, conditioner, comb and a pair of gloves.
Makeup: baked foundation, falsies, winged eyeliner, lined lips
If you've been wanting to use your long-neglected full coverage foundation for quite a while now then good news, an Asian Baby Girl transformation is the perfect opportunity. You know the drill: after applying the foundation, let it bake and — voila! — you've got an Asian flush-proof base for those fun at-home party sessions.
Next, the eyes. ABGs love their sultry, smokey eyeshadow looks created with brown or grey tones. Don't forget to finish the look with some falsies and heavy winged eyeliner for that badass look. Another signature element of the Asian Baby Girl transformation are the lined lips usually in the shade of brick (take note: not vampy but a more subtle shade of red).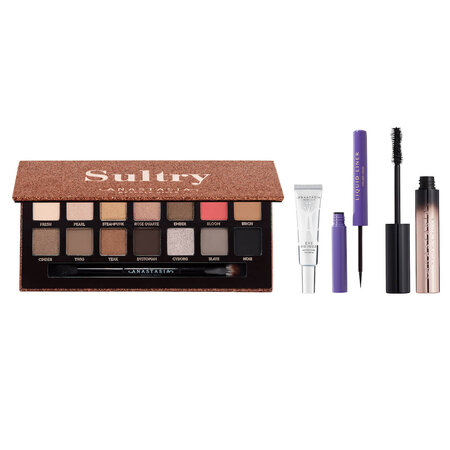 Try this: Scheduled to release in just a few days is this new palette vault from Anastasia Beverly Hills. True to its name, Sultry features alluring dark shades and complementary metallics that are the perfect colours for creating smokey eye looks. Aside from the eyeshadows, the limited-edition vault also contains a liquid eyeliner and mascara. Now, your ABG makeup arsenal is complete.
Outfit: Figure-hugging
Many who love the ABG aesthetic, such as YouTuber Stephanie Villa, say that they relate to it because it's the antithesis to the sweet, docile stereotype that's often expected from Asian women. True enough, the Asian Baby Girl look calls not for frills and florals but for daring body-hugging pieces. Their "uniform" is a spaghetti-strapped black bodycon dress that shows off a little cleavage. Another signature look is a tank top paired with high-waisted short. Pick yours!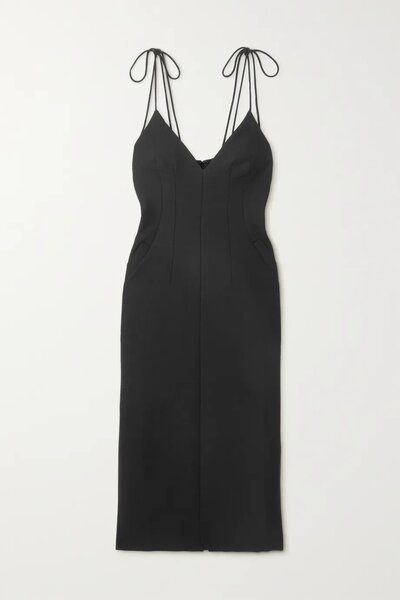 Try this: Chic through and through, this dress made from wool-polyester blend is the perfect pick for an ABG look. It has a nice adjustable strap detail, very comfy and can be worn to many events — from casual ones like a picnic to slightly more formal ones such as a cocktail party.
Finishing touches: temporary tats, hoops, acrylic nails and boba milk tea
No Asian Baby Girl transformation is complete without its finishing touches that involves some temporary (or if you're really brave, real) tattoos, hoop earrings, long acrylic nails and a side order of delicious boba milk tea.
For temporary tattoos, the most popular patterns are those with black-and-white florals and are applied along the chest, near the clavicle, and in the upper arm. Next, you'd want to add hoop earrings which can be in gold, silver or neon.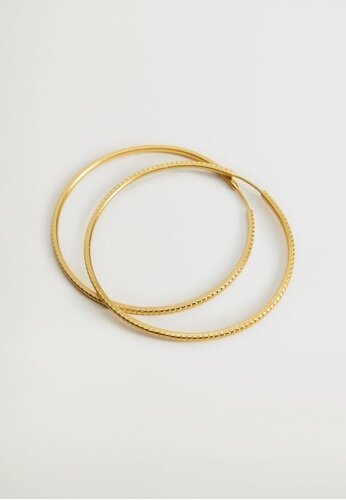 Try this: Add spice to your ABG ensemble with Mango's classy textured earrings. What we love about this is that it's versatile and can still be used for other looks.
As for your nails, press-on ones are your best bets as they're less high-maintenance and you can remove them any time. Look for those that are lengthy and in light-coloured shades.
Finally, as the cherry on top, almost all Asian Baby Girl transformation videos end on a sweet note — with a sip of boba milk tea. Complete all these steps and exude your inner daring persona.
(Cover photo from: @jennim)