Living well is a choice we make on a daily basis. A busy lifestyle may get in the way sometimes, but just like what digital influencer, Bella Koh, says, "it's making very little conscious efforts to what you do every day — what you buy, what you eat, [and] what you're using."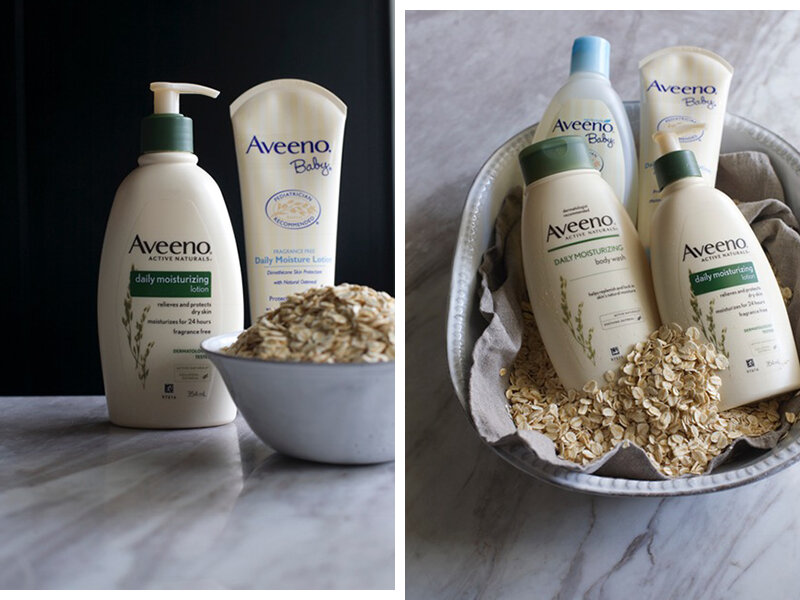 So to help you embark on your very own journey, we partnered with
Aveeno®
to put three women on their two-week wellness journey. Throughout the two weeks,
Bella Koh
,
Jaime Lee
and
Rae Yun
— digital influencers and super-mums in their own right – discovered healthy, delightful snacks (think oatmeal, apple crisps and gluten-free chocolates), as well as little perk-me-ups in the form of a quote and family portrait. They also uncovered the wonders of their
Aveeno® Daily Moisturizing Lotion
and
Aveeno® Baby Daily Moisture Lotion
for their little bubs — proving that no matter how busy you may be, you can put wellness on top of your priority list.
Read on to see what these women have to say about their 2-week wellness journey.


"We are feeling quite pleased today after seeing the outcome of our 2-week #AveenoSG wellness journey. Pampered are us — sleeping in an 18-degree cold room at night, and being out in the scorching heat during the day has left our sensitive skin feeling dry and rough. This causes Alessandra to develop a habit of scratching excessively which leaves her skin irritated.
Aveeno has definitely lived up to its name in giving us healthy and moisturized skin. Made from oats, it is non greasy, fragrance-free and a breeze to apply. It also absorbs quickly into the skin, relieving our skin dryness within a day! Add that with a few conscious efforts to our lifestyle and food choices, we were well on our way towards holistic wellness, from skin to soul!"






"I make conscious choices for my family because they matter to me — and Aveeno's nourishing lotions made with oat are an intuitive choice.
…loving not just the progress so far but also the results of a conscious effort this week to make better wellness choices for myself and my family (I'm hoping you've been liking a little bit of insight into the mundane parts of my life like breakfast and peanut butter choices!), through this lovely 14-day wellness kit Aveeno has prepared for me and otherwise. Jonah and I have softer smoother skin since we started on our #AveenoSG lotions and it's a work-in-progress that I'm really appreciating."





'"Live well so you can help your kids to live well too' — To me, it's all about making daily small choices that will lead up to lifelong, big changes for our family to enjoy the goodness in life. I'm excited to team up with #AveenoSG on a 2-week wellness journey to share some quick healthy habits that we can all pick up. These may not change things overnight, but they are a change for the better.
Most of us think that face care matters more than body skin care but in reality, other body parts are just likely to experience moisture loss and damage. And over the years I've learned the importance of finding the products that not only work, but that are also good for my skin. I slather the Aveeno Daily Moisturizing Lotion before bed and wake up with the softest skin. Their naturally nourishing lotion is formulated with natural colloidal oatmeal and rich emollients to actively soothe and protect dry skin."
These women have made their wellness choice. What about you? Find out more about Aveeno and sign up for the Aveeno® Discoverer Program and redeem up to two 30ML Body Lotion samples here!