Do you ever wonder what your favourite fashion bloggers have to say about beauty? Well, we found out through our Featured Fashionista for this month, Vanessa, that they don't go over the top when it comes to their MOTDs. We also took home a few back-to-school beauty tips from the fashion blogger herself.
Let's get to know more about what she has to say on makeup, hair, and her favourite celebrities !
--------------------------

What is your favourite hair and makeup look for the season?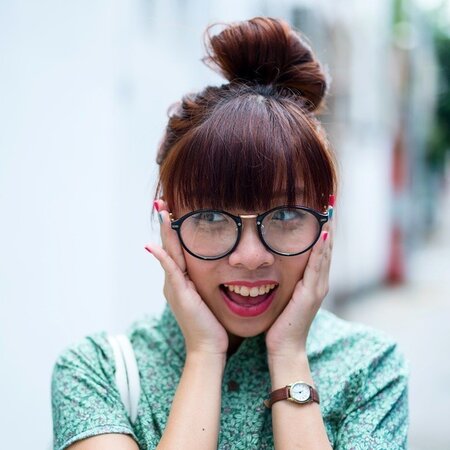 For this season I think a high pony tail or a cute wavy lob will work really well to complement our tropical weather. Makeup wise, I think bold lippies like corals will be nice for the season.
Do you have any back-to-school beauty tips to share?

For school you definitely don't want to look over the top. I suggest doing a simple cat eyeliner, pink-flushed cheeks for that healthy summer glow, and a light pink or red colour. For me I prefer a red lippie so I usually dab on my favourite red lipstick then blend it out so its not too over powering when I go for classes.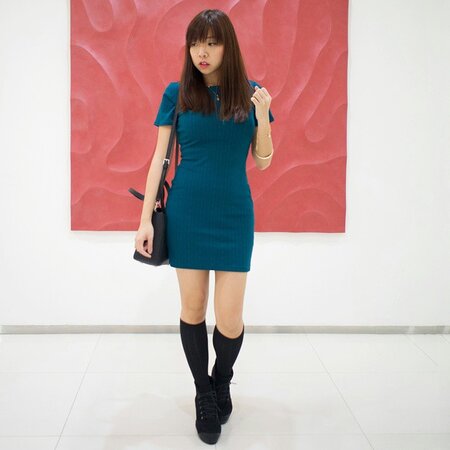 What are your top 3 beauty products?

I definitely cannot live without the following:
1. NARS Radiant Creamy Concealer in shade Honey, I just recently purchased it after a recommendation from a close friend and it's my go-to concealer. It is slightly salmon coloured which helps to conceal the greenish tint from my dark eye circles.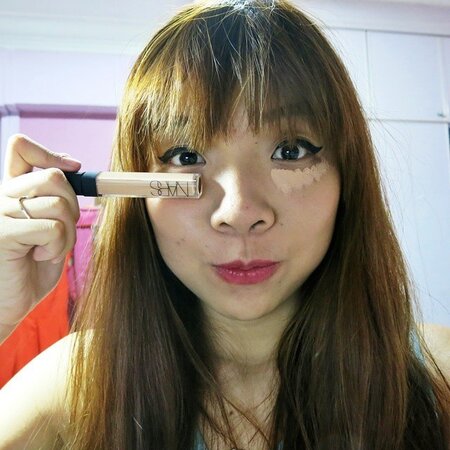 2. MAC Heirloom Collection lipstick in shade Sparks of Romance. This is my ultimate favourite red lippie out of all the red lipsticks that I have. It's a limited edition shade, but I have already repurchased it twice from on-line. It wears really well on the lips because it's a matte finish yet pretty moisturising. Plus the formula has glitter in it, so it's like a party on my lips haha.
3. Sleek Blush by 3 in shade Californ.I.A. I have been using Sleek blushes since I started doing my own makeup and I really swear by them for their colour payoff. This particular one is my favourite because they are cream blushes so I don't really need to layer a lot of product on my skin for that healthy cheeky glow.
Who are the celebrities you look up to?
I am inspired by Taylor Swift, KimK, NikkieTutorials, and definitely all the Kpop Idols like Hyuna, and even the male idols like Shinee because they all have flawless skin!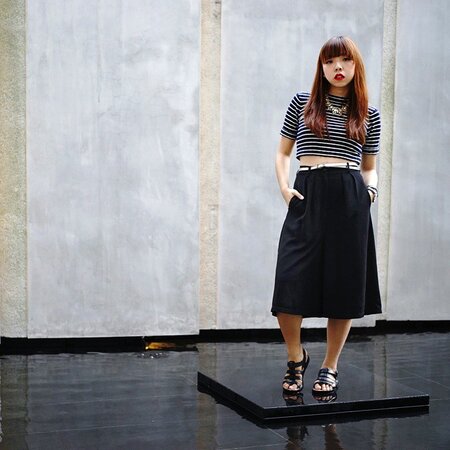 What is your everyday #FOTD?
I can't live without my red lippie and cat eye liner basically. Eyebrows have recently become my obsession too, but I'm still trying to perfect them.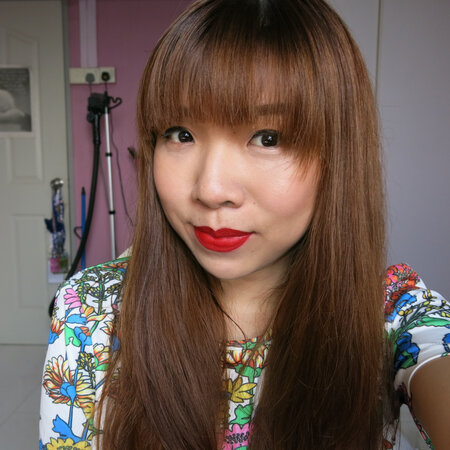 Have more back-to-school tips to share? Let us know in the comments below!