There are days when you feel like wearing a great outfit but you just don't know where to snap a photo of it. Yes, we feel your pain. Your OOTD's background matters because it will either highlight or overpower your look. Surprisingly, there are a lot of normal, everyday places you can snap a quick OOTD for a visually dynamic photo.
Here are a few ideas we spotted from our Fashion Community!

--------------------------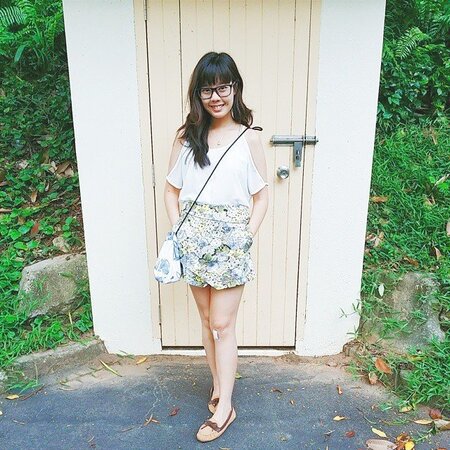 First on our list is just right outside your doorstep---literally! When there are days that you don't feel like going too far to search for a simple background, your door will do. The simplicity of a door's rectangular frame and light-coloured pane is just the right background for casual OOTDs. For a touch of rusticity, the door of a shed would make a compelling photo as well!