When you look back on the first time you ever fell in love with makeup, it's easy to see how much you've grown when it comes to creating a look or choosing the right products. But in between an on-the-go lifestyle and catching some rest, one thing that some of us can't move on from is saying goodbye to our bad beauty habits.
As much as we want to say that we're already past the whole 'major beauty blunder' phase, there are times when old habits sneak back in once in a while, and we get reminded the next morning that we've been quite bad to our skin for succumbing to these beauty no-no's.
So as we welcome a fresh start in 2017, we are listing down some of the most common bad beauty habits some of us have, and we're also giving you our top tips on how to put a stop to them ASAP.
--------------------------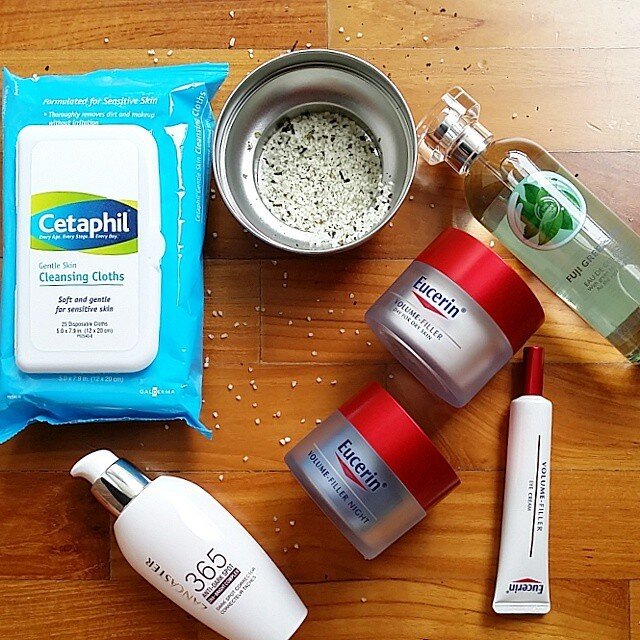 Yes, we're starting this list with the biggest and worst beauty sin that we can commit. We even use exhaustion as an excuse.
We admit that after a long, hard day, heading off to bed as soon as we reach home sounds like the best idea. But before you hit the hay with a face full of makeup, always remember that your skin will definitely hate you the next morning for it. Making sure your skin looks radiant and glowing for the busy day ahead will be twice as time-consuming as when you simply spare a couple of minutes cleansing before you go to bed.
Our best tip? Always keep makeup remover wipes in your bag and give your face a swipe on your way home (especially if you're stuck in traffic and have nothing else to do in the car).
Tugging at your lids when putting on eye makeup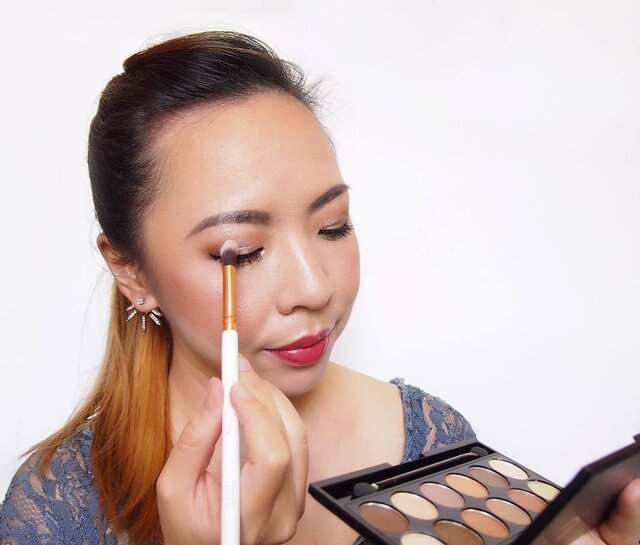 Do you spend all that money and time on making sure you don't get crow's feet under your eyes but somehow feel like it's not working? Maybe it's because you keep on tugging at your lids or the skin around your eye when putting on eye makeup.
The area surrounding the eyes has sensitive skin, and having the habit of tugging at it constantly makes the skin lose its elasticity. One great trick we learned from YouTube beauty guru
Jeffree Star
? Use the pointy end of your dry beauty blender or makeup sponge to adjust the skin just enough for you to fill in your lids, waterline, or lower lash line with eye makeup. This prevents you from using too much force as you do when tugging using your finger.
Forgetting to wash your makeup brushes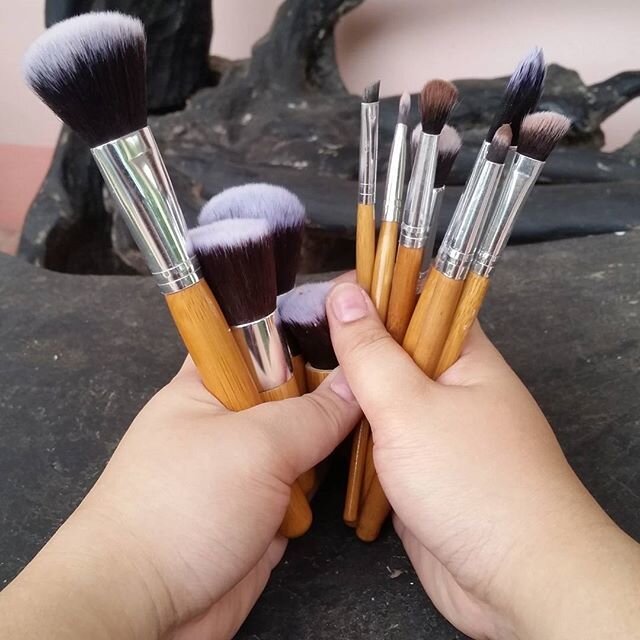 Brushes are essential in making sure that your makeup look is flawless and on point. But just like you, they also need a day off. Not giving them their much-needed cleaning makes them accumulate bacteria that transfer to your skin, not to mention potentially ruin the material of your brushes in the long run.
But no need to feel like they'll get in the way of your weekend relaxation — experts and beauty enthusiasts agree that cleaning them once or twice a month is enough. Plus, there are two simple ways you can do it: quick-dry or wet wash. The first option is done by simply using a makeup brush cleanser of your choice that is available in the same place you buy your makeup, and the second option is done by using warm water and a gentle shampoo or mild bar soap to do the rinsing.
Using expired makeup

The last thing to make it to this list is probably the one that you should never do but might have done without even knowing it: using expired makeup.
We all know how expensive some of our favourite products can be. And if you have a growing collection, then chances are you don't use some of the products you have as often as others. But if you decided to declutter your beauty collection and yet would still want to hold on to some of the products you have in your stash, think again! Expired makeup can do damage to your skin and can even be toxic in the long run. So make sure you keep the chart above in mind and toss out an expired makeup product soon (no matter how painful that can be *sobs*) for your own good.