You may have first heard of Physique 57 from Hollywood celebrities like Chrissy Teigen, Zooey Deschanel and Kelly Ripa who have vouched for its effectiveness in keeping the body toned and lean. The dynamic barre studio is known for its tried-and-tested methods that promise rapid results in as few as only eight workouts (fifty-seven minutes per class) — the perfect formula for gals with a busy schedule.
I've always been drawn to physical activities that have a certain grace and art to it such as yoga, pilates and barre. So when we were invited by Physique 57 Manila to try their body-sculpting barre classes, I was totally up for it. Read on to learn about what it's like to take a class at this celebrity-recommended studio.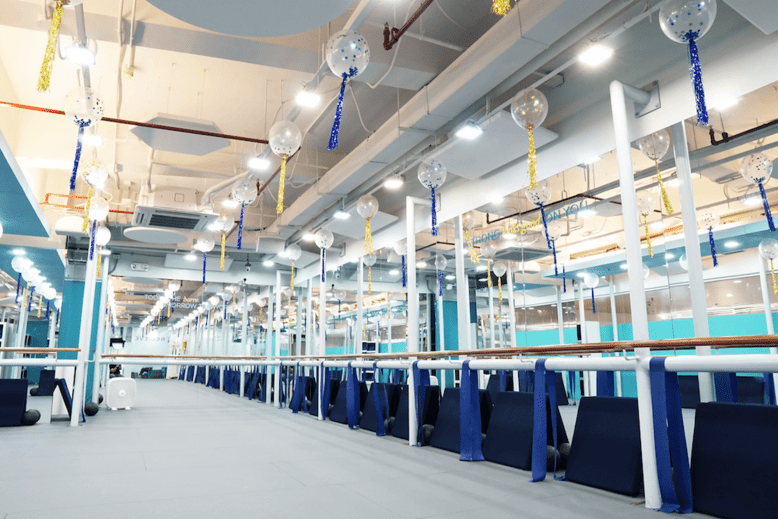 Their branch in Manila just celebrated their first anniversary
The technique
Co-founder and Physique 57 instructor Tanya Becker describes the studio's signature technique as a "one-stop-shop that works every inch of your body." It utilises a process called Interval Overload, which is basically overworking the muscles to the point of fatigue, and then stretching it after for relief. This method is said to help burn calories not just during the workout, but even after class, in order to lose weight.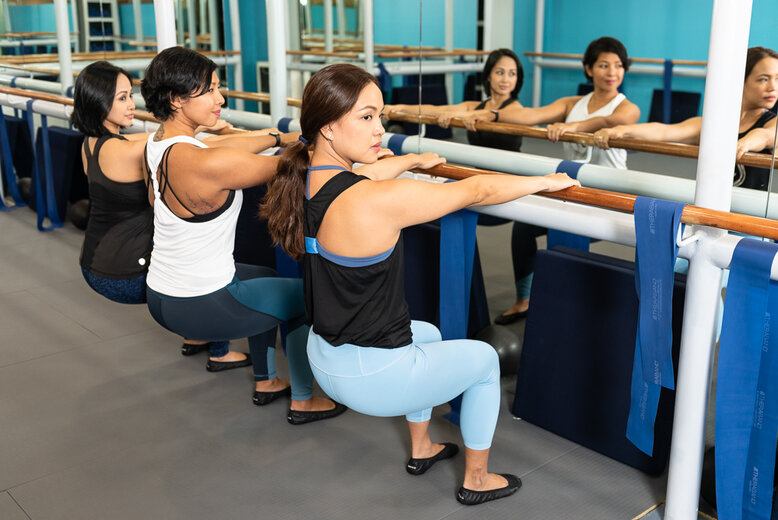 The reps are a combination of classical ballet exercises and the Lotte Berk Method, developed by a classically trained dancer who conceptualized a combined workout of strength training, dance, and orthopaedic back exercises for maximum results. Physique 57's head instructor Bernadette Osias explains further, "We use these techniques as we want our workouts to retain a sense of grace and femininity. That way, we achieve that long and lean physique, and get the toned muscles — without the bulk — that we want!"

Location
Physique 57 Manila is located in Bonifacio Global Center at W Building in 5th Avenue, Taguig City. It's a convenient location but since the studio is relatively small and boutique-like, we had a hard time spotting it. If you plan on visiting, here's a tip: input F1 Hotel Manila on Google Maps and once you're there, look right across and you'll see a Metrobank branch, on its left is Physique 57 studio.
Facilities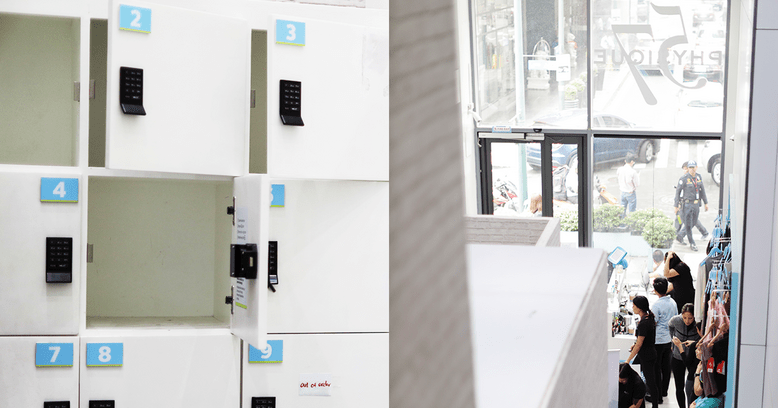 Despite its compact space, the facilities of Physique 57 are top-notch. They've got lockers with digital lock pads, a nice shower and comfort room with amenities, a water dispenser and a waiting area. The exercise area covers all the second floor, meaning it's very spacious and students have a lot of space to move around. That's really ideal because the last thing you want is to accidentally hit someone while doing stretches!