Who knew that Bata is still bringing in the cool after a whopping 123 years? In April, I attended the first-of-its-kind Bata Fashion Weekend in Prague to witness the launch of the footwear and fashion accessory brand's new brand manifesto, 'Me & Comfortable With It'. And boy, was I comfortable strolling down the cobblestone streets of Prague in the Bata shoes that I unboxed just a few days prior to the trip.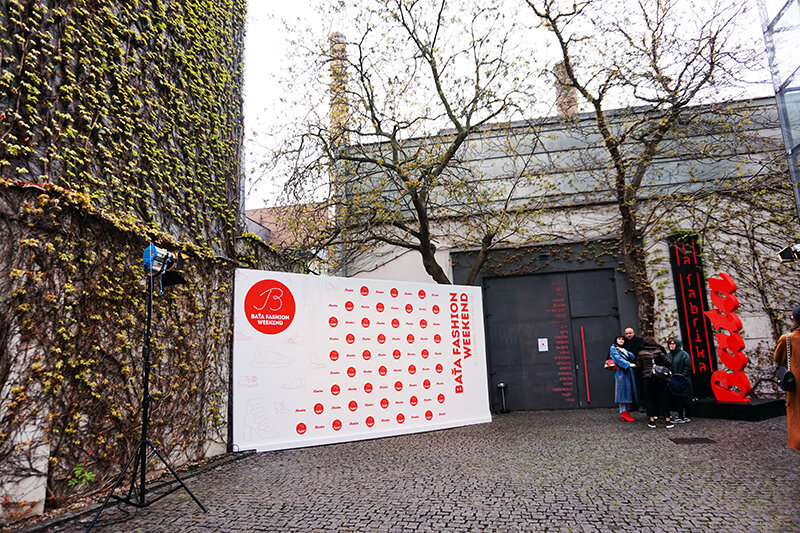 The beautiful capital city of Czech Republic was a fitting location for the brand's global launch. With architectural buildings flavoured with an unapologetic wealth of history, Prague lent the perfect setting for Bata's equally rich heritage — and beyond. Read on as I bring you through the highlights of my Bata Fashion Weekend.
Celebrating 'Me & Comfortable With It'






The first-ever Bata Fashion Weekend began in the heart of Prague, where the public and media alike gathered at the Czech National Theatre piazzetta. Under the distinctively deep, resonant voice of Czech singer Tonya Graves, real women — not models — of every shape, size, type and identity strutted down the runway.
From "She's tall and comfortable with it" to "She's eccentric and comfortable with it", the new brand manifesto conveyed a powerful message of individuality and womanhood. Not to forget, there was the footwear fashion — fronted by Bata, no less — that came along with it, too. Whoever said, "being comfortable in your own skin," probably never heard of "being comfortable in your own shoes".
Getting my shoppin' on at the massive Bata flagship store






To experience the massive retail footprint of the renowned Czech brand, we were invited to the Bata flagship store in Wenceslas Square. The largest Bata department store in the world, this 3,122-square-meter store offers seven sprawling floors of the ultimate retail therapy experience.
Feasting on stylish comfort on the runway






Set in La Fabrika — a theatre with an edgy, industrial vibe — the message was clear on the Bata fashion runway: sexy was made comfortable, and comfort was made sexy. Unlike the conventional runway, this one boasted of everyday men and women clad in Czech designer brands and footwear that showed off a surprisingly distinct design philosophy.
Despite the brand's longstanding heritage, Bata's latest brand manifesto hinted at a contemporary approach with a 'new cool' factor. I say, brace yourselves; Bata will be quite unlike what you've seen, heard or known before.
Taking to the streets of Prague in Bata




What I wore: Bata Metallic Gold Loafers




What I wore: Bata Black Mules with the Classic Tassel




What I wore: Bata Floral-Embroidered Denim Slip-Ons




What I wore: (Left) Bata Tomy Takkies; (Right) Bata Italian Collection Sneakers


Of course, my Bata Fashion Weekend would not be complete without slipping on some Bata shoes. From the metallic gold loafers to the blush sneakers from the Italian Collection, comfort chic was the common pull factor that I simply could not ignore. What can I say? I'm #ComfortableWithIt.
Find out more about Bata here.