There's no woman that is comparable to that of a Modern Muse. A Modern Muse is strong, confident, and an inspiration to others. She is a modern woman who is multi-dimensional. She has the intrinsic ability to express different facets of her personality which truly captures the essence of modern femininity--and that's why Clozette loves the Modern Muse.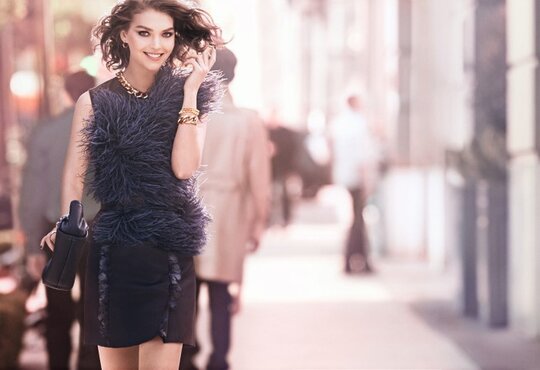 With that in mind, Estée Lauder introduces Modern Muse Chic, a new fragrance inspired by the bold, daring, more creative side of a Modern Muse. It is personally crafted to reflect the true style icon who knows how to make a trend work on her own terms. The fragrance itself captures this independent spirit with a Vivid Woody Floral scent. It is a unique contrast of sophisticated florals and succulent fruitiness, with a hint of deep sultry woods scent.
[ Want to win a bottle of this fragrance? Click next for the mechanics! ]
Another thing that makes this fragrance a must-have in your collection is its bold packaging. Duality is also part of the Modern Muse Chic package design. The shape is a strong, tall luxurious glass bottle with soft rounded sides. While the style is a navy bow with gold-toned studs on the spray-through cap--inspired by the iconic bow on Estée Lauder's first fragrance, Youth Dew.
Overall it is a bold visual representation of modern femininity. Together, these contrasts create an intense visual statement that is an important part of the Modern Muse Chic experience.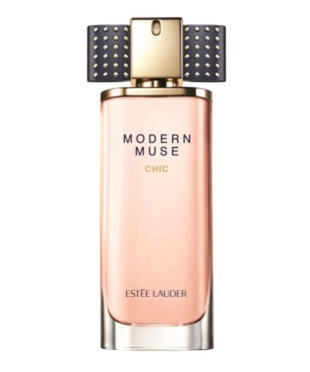 Modern Muse Chic will be available at Estée Lauder counters in Malaysia beginning July 2015.
--------------------------

#MyModernMuseChic Contest
WIN a Modern Muse Fragrance from Estée Lauder
1. Take a photo of your chic look of the day from 1-26th July
2. Upload on Instagram with the hashtag #mymodernmusechic and share what makes a Modern Muse Chic (Make sure your profile is public so we can see the great photos you share!)
What do you love most about Modern Muse? Let us know in the comments below!