A great pair of shoes always seem to have this magical ability to transform an outfit from blah to fabulous in an instant. Case in point: the plain'ol jeans and tee-shirt look is easily elevated to model-level style with the addition of a good pair of pumps. But when your style is already fabulous in the first place, how do you take your style to next level?
Simple. Be bold by adding colour and flair with your choice of shoes!
--------------------------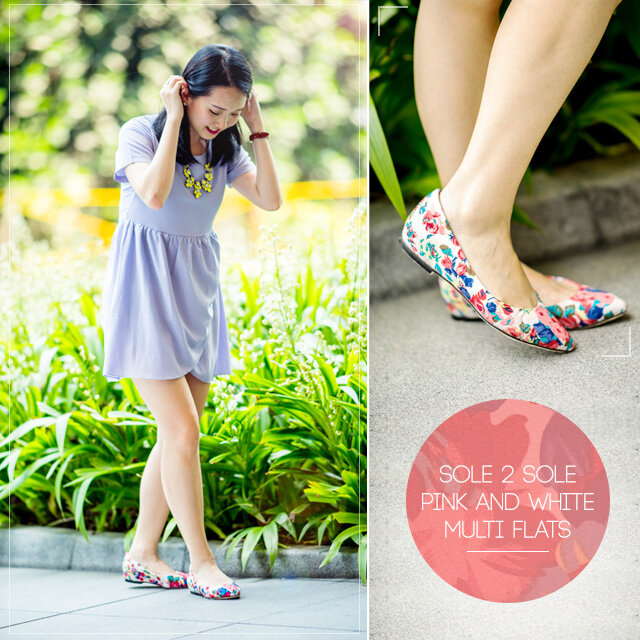 Floral will always be in trend as it brings a fun burst of colour to any look. Take a break from your floral dresses for now and pop on these floral printed
Sole 2 Sole Pink and White Multi Flats
. Style it with a muted pastel dress to keep the attention on your feet!