(cover photo from hannatantoco)
March doesn't just signal the start of Spring Season, it also reminds us that Summer is just right around the corner. What does that mean for us fashionistas? That it's time we start getting our bodies ready for the beach! Since working out is a crucial part of a every fashionista's lifestyle, why not do it in style? After all, working out in style doesn't just make you look good, but it also motivates you to keep working out and not get into a workout lull.
So before you go ahead and think of skipping your workout, check out these chic workout outfits. They might just inspire you to get back in shape in time for Summer!
--------------------------
Workout: 30-minute Jog Around The Park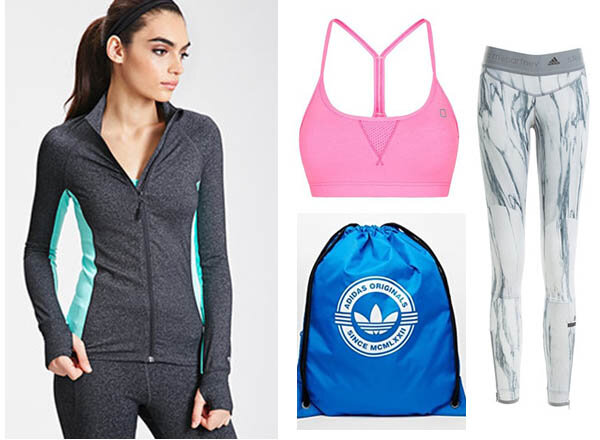 ( Get The Look Here: Track Jacket, Sports Bra, Tights, Bag )
Your workout gear is just as important as your exercise routine, which is why you'll love this outfit! This Forever 21 track jacket's heathered fabric and colour-blocked panels create a flattering silhouette. For your inner-wear, try this Lorna Jane Tayla sports bra for support. Skip the shorts and go for this Run Marble Tights from Adidas by Stella McCartney for a stylish edge to your exercise look. Finally, this lightweight yet very durable drawstring bag from Adidas Originals is perfect for all your pre and post workout needs.
Workout: 40-minute Yoga Session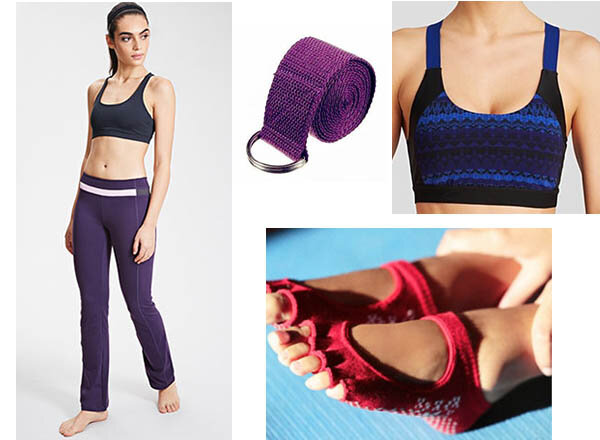 ( Get The Look Here: Yoga Pants, Yoga Sports Bra, Yoga Strap, Toe Socks )

This pair of Fit & Flare Yoga Pants from Forever 21 can easily go from your morning workout session to brunch with girlfriends! It's all in the silhouette as it's crafted out of an uber comfortable stretch-knit fabric. For your top, wear this Yoga Sports Bra from Alo Yoga; and to help you out during the exercise proper is This and That's very portable and easy to clean Yoga strap. Lastly, for an almost-barefoot workout, you can use Toesox Womens Oh Deer Yoga Sock. It's lightweight and floor-gripping, making it ideal for demanding Yoga workouts.
Workout: 1 hour Zumba Class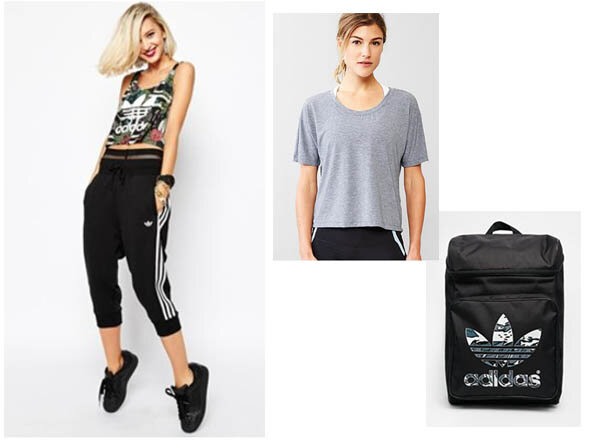 ( Get The Look Here: Sweat Pants ,T-shirt, Backpack )

Adidas is one of the most iconic sportswear brands in the world and their ability to fuse ability, fashion, and function is evident in these sweatpants and backpack. The pants by Adidas are wide-cut, has a drawstring waistband, fitted cuffs and side pockets for an extra comfortable workout. While the bag is streetstyle-worthy but also serves as a good gym bag for your workout essentials. Pair these two with GAP's breathable and lightweight jersey knit shirt for a worry-free bust-a-move Zumba session.
Which workout outfit caught your eye? Let us know in the comments below.
Click here for more fit and fab items!