(cover photo from hannatantoco)
March doesn't just signal the start of Spring Season, it also reminds us that Summer is just right around the corner. What does that mean for us fashionistas? That it's time we start getting our bodies ready for the beach! Since working out is a crucial part of a every fashionista's lifestyle, why not do it in style? After all, working out in style doesn't just make you look good, but it also motivates you to keep working out and not get into a workout lull.
So before you go ahead and think of skipping your workout, check out these chic workout outfits. They might just inspire you to get back in shape in time for Summer!
--------------------------
Workout: 30-minute Jog Around The Park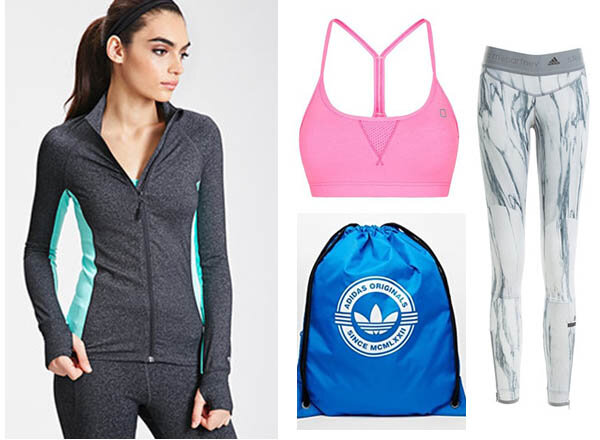 ( Get The Look Here: Track Jacket, Sports Bra, Tights, Bag )
Your workout gear is just as important as your exercise routine, which is why you'll love this outfit! This Forever 21 track jacket's heathered fabric and colour-blocked panels create a flattering silhouette. For your inner-wear, try this Lorna Jane Tayla sports bra for support. Skip the shorts and go for this Run Marble Tights from Adidas by Stella McCartney for a stylish edge to your exercise look. Finally, this lightweight yet very durable drawstring bag from Adidas Originals is perfect for all your pre and post workout needs.