Tattoos have held various meanings and significance. When the practice started could not be pinpointed, but the term was said to have rooted from the Polynesian tatau or tatu meaning 'to strike', 'to puncture' or 'to mark the skin'. From this, the body modification practice has since bloomed into three categories: purely decorative, symbolic and pictorial — all of which play a massive role not just in history but also in social perceptions of beauty and fashion through the years.
However, the stigma associated with tattooing is definitely challenging to overcome because of its use in Russian espionage, Japanese yakuzas (organised gangs) and prison culture, in general. Even when it became mainstream during the '60s when Hollywood celebrities started getting inked, people still couldn't shake off the negative notions that have been tied to the practice.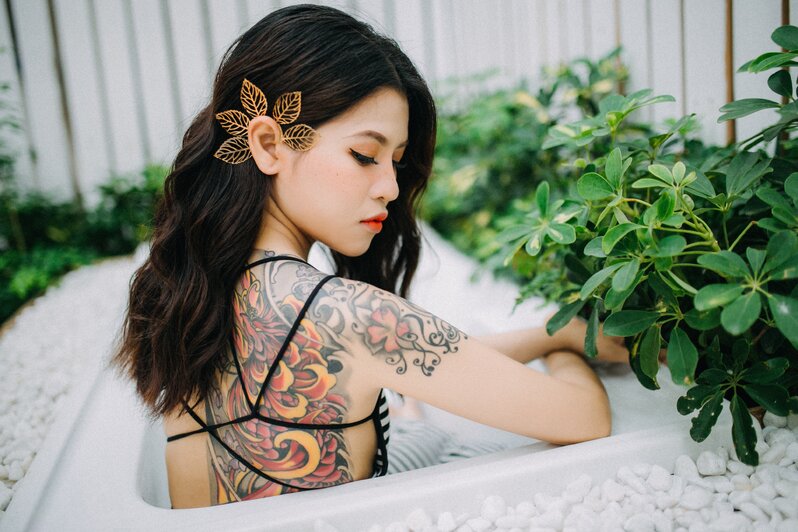 Thankfully, with all the diversity and inclusivity being campaigned for in today's beauty and fashion industries, the call for erasing the stigma against tattooing is moving forward. Movements have also been created inspired by it. Project Semi-colon is one of the most popular, symbolising a stand for the importance of mental health.
If you're reading this article, chances are you're either deciding to get your next tattoo or you're considering to get inked but are still on a crossroads. Whatever the sitch is, you know we got your back! Here's a roundup of celebrity inks that will solve your tattoo envy.