It all started in 1915 through the desire of a young woman from New York who wanted to stand out. She mixed coal dust with Vaseline and used it to amp up her lashes and brows. Then she strutted about with confidence and glamorous-looking eyes. Her name was Mabel Williams, the woman behind the powerhouse and favourite beauty brand of women in over 100 countries, Maybelline.
This year, Maybelline New York is getting ready to overhaul the history of beauty as they turn 100 years old. Maybelline's colourful past and bright future will kick off 2015 with the Queen of New York--a woman who, like Mabel, stands out from the rest and knows how to proudly express her own unique beauty in her own way.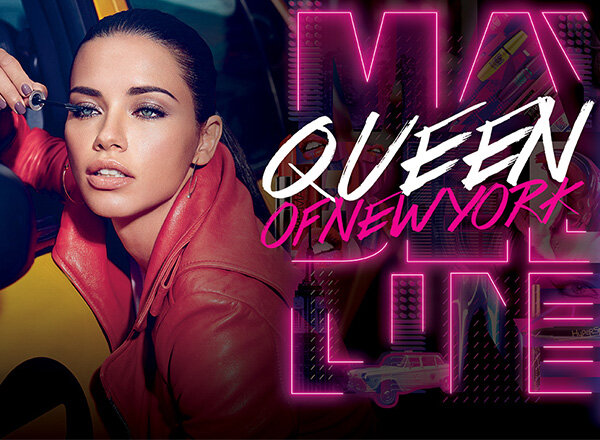 Now, who is this Queen of New York? She is someone who lets her individuality shine and dares to be different; knows that she has the power to achieve anything and everything in life; and she knows that she wants to be a better version of herself, every time. In short she is always the queen of something, may it be in her class, in her chosen career, or her chosen path in life. The Queen of New York is the Maybelline Girl.
Following a queen's strong personality is a makeup look that is beyond the usual. So Maybelline is on a mission to encourage women everywhere to capture their inner Queen of New York with Maybelline's March Promo.
Through the promo, you can achieve what Mabel Williams did back in 1915-- captivating, glimmering eyes using the best eyeliners and mascaras in town. With Maybelline's March Promo, you can get 4 free products just for buying an eyeliner and a mascara! (Yes, buy 2 get 4!)
Click next to learn more about Maybelline's March Promo >>