It doesn't matter if you're a stiletto veteran or an occasional wearer only, we all have a love-hate relationship with heels. Even if we sport the most comfortable heels in existence, there's no denying that a pair of flats will give more comfort in the long run. We're not suggesting that you give up your glam pumps entirely, but it's good to consider giving your toes a rest from time to time. This summer, kick off your platforms and trade your heels for these beach-ready flats that are just as stylish.
Havaianas Slides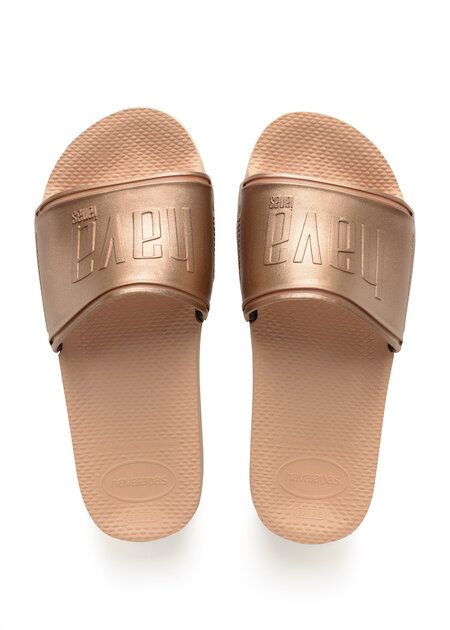 Havaianas Slides, PHP1,799/~USD34.45
If you're not a sporty gal, summer slides may not be your thing but this pair from Havaianas will make you think twice. Decked in a pretty shade of gold, these versatile yet eye-catching slippers can easily be matched with any colourful summer outfit — whether it's a bikini or a laid-back ensemble. Wanna mix and match? The Havaianas Slides also comes in other colours like navy blue, turquoise and strawberry.
Bata Red Label Sneakers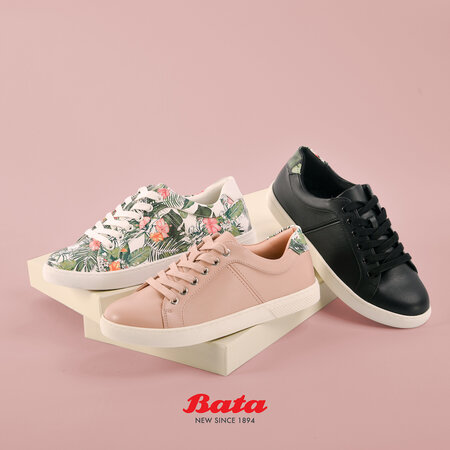 Bata Red Label, SGD20/~USD15
Add a touch of tropical chic to your summer wardrobe with these new pieces from the Bata Red Label. Designed in collaboration with another popular shoe label, Aldo, these kicks are guaranteed to have the best quality and the most stylish design. Even though sneakers are not the most popular footwear choice on the beach, wearing these won't be awkward because of the tropical theme that will camouflage with the summery surroundings.