Let me start by saying that I was a face mist sceptic. I used to be one of those people who think that it's nothing more than a gimmick and that I can douse my face with water and still get the same effect. However, one day, I got to try it on a hectic day while on the go and it changed my perspective altogether. I then began using face mists when I prep for makeup. I later moved on to using it as an alternative to toner once in a while and it has eventually become a habit to spritz it on whenever I need that dose of refreshment at any time of the day, whether I'm outside or just stuck to my desk. It's definitely come close to serums and lipsticks as my favourite beauty product. And now, I'm battling out three face mists of varying price points to see how each one fares.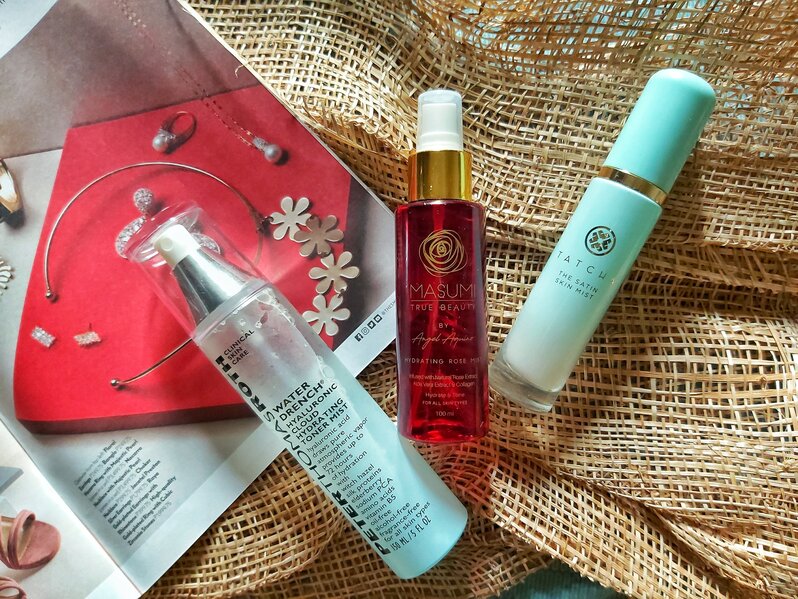 But first, for those who are still a bit iffy about face mists, let me backtrack a bit. This trend is highly attributed to K-beauty, with Korean women being heavy on hydration to achieve chok-chok (luminous) skin. Dermatologists have claimed that while it's not an essential part of one's skincare, it definitely has added skin-caring benefits that get absorbed and spread better onto the skin given its finer concentration. It also helps with aromatherapy, anti-inflammation, and quick rejuvenation, depending on the variant that you're using. With that said, let's get on with the review.
Masumi True Beauty Hydrating Rose Mist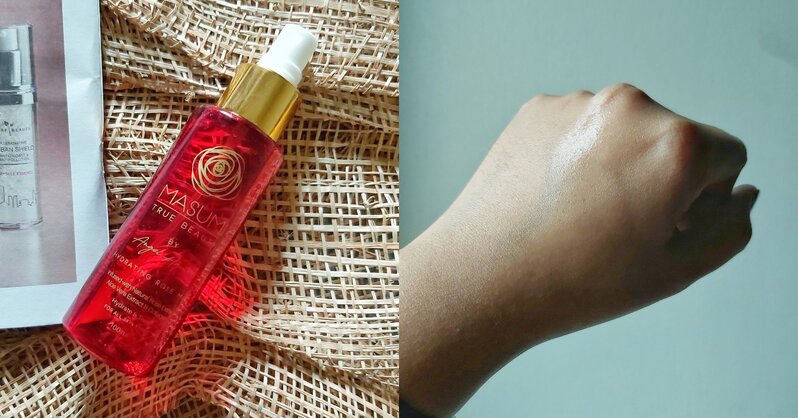 PROS: If you're looking for an affordable face mist, this one is a great option at only PHP375/~USD7. The rose smell is definitely refreshing and therapeutic, making it great for those who are really after the aromatherapy aspect of face mists. It also contains aloe vera extract and collagen, which are great for soothing and repairing purposes. Based on my tests, I found that this works great over makeup as it helps give the skin a nice, luminous glow that lasts throughout the day without making the makeup melt or look clumpy. It's also in a standard 100ml bottle that makes it easy to chuck in purses.
CONS: The availability of this one is quite tricky as it's still not available in major supermarkets here in the Philippines. While the smell is something I personally love, people who are quite iffy when it comes to fragrances might find it offputting.
Recommended for: Those on a budget but want to incorporate a reliable face mist in their beauty routine.
Peter Thomas Roth Water Drench Hyaluronic Cloud Hydrating Toner Mist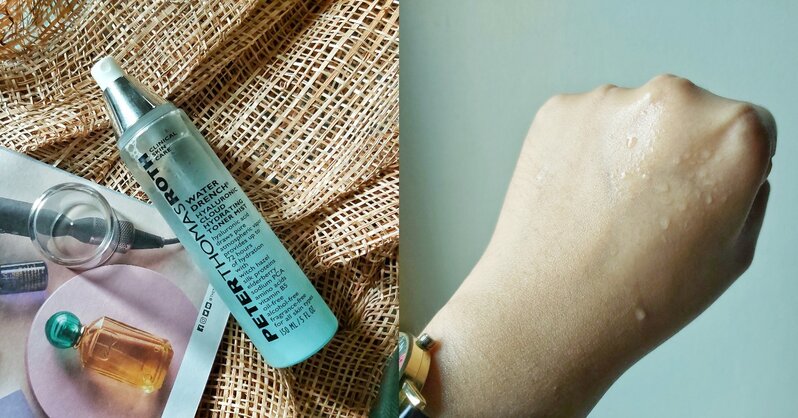 PROS: If you expect your face mists to hydrate and make you really feel it, Peter Thomas Roth's contender is for you. It's not kidding in its use of the word 'drench' in the label; it has a powerful mister that will definitely leave your skin hydrated and cool after setting. Plus, it's infused with witch hazel, amino acids, Vitamin B5, and more, on top of being alcohol- and fragrance-free. At ~PHP1,460/USD28, I'd say its price point is quite reasonable given that it commits to its promises of helping my skin feel soft and hydrating my dry patches even after 48 to 72 hours of use.
CONS: People who love fine mists would not like this at all. As I mentioned, the mister will definitely leave you wet and dripping, which makes it better for pre-makeup prep than an on-the-go face mist. It also takes a while to get absorbed, so I say use it as a toner instead. It's also quite bulky compared to the Masumi bottle, so it's better off as a mainstay in your vanity.
Recommended for: Those who are looking for a toner that has lots of hydrating benefits. This is absolutely great for salvaging your skin from dry patches or tightness due to intermittent weather.
Tatcha The Satin Skin Mist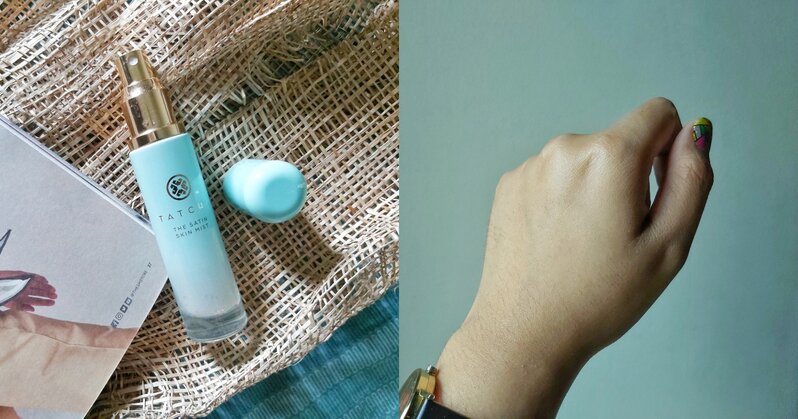 PROS: If you're looking for a mist that not only hydrates but also helps deal with oil control, this one is for you. Formulated with Okinawan Clay and Silk Powder, this unique pick from Tatcha also doubles up as a setting spray that keeps makeup looking fresh and satiny smooth. I find this face mist very ideal if I need a quick touchup midday. I also noticed that with continuous usage, it did help improve my skin texture similar to the Peter Thomas Roth one, probably as a result of the anti-ageing Japanese superfoods and skin-firming Wild Rose in its formula. My skin definitely feels a lot softer and healthier up close despite me trimming down my skincare routine to only a select number of products.
CONS: For a whopping ~PHP2,500/USD48, I think people might find the price to be a bit too steep for a face mist. While its glass packaging feels very luxurious, fragility is a major issue especially when one is dealing with a hectic schedule. It also has lesser product at 40mL compared to the other two.
Recommended for: Those who are willing to splurge for a mist, a setting spray, and an essence-like product rolled into one.
Curious to see which other beauty products we've pitted head-to-head? Find them all here.