In the past, we have covered Instagrammers faking their content, digital models taking over Instagram and more. But aside from petty catfights and social media shade — specifically in the Western beauty community — brands have now been made part of the issue, making it such a sensitive situation.
Just recently, everyone thought that the biggest issue in the influencer sphere was the feud between YouTubers Laura Lee, Manny Guttierez, Nikita Dragun and Gabriel Zamora and their former friend, the equally controversial Jeffree Star. Star's YouTube five-part documentary series hosted and produced by Shane Dawson got around 20 million views per video upon airing. The videos discussed the former MySpace artist and now beauty entrepreneur's past and present life both on and off screen. As the internet saw a different side to Star through the documentary, Lee, Guttierez, Dragun and Zamora threw shade on social media towards their ex-friend, which in a twist of events resulted in a major backlash for the quartet.
After making snide comments about Dawson and Star for some of the racist controversies they were involved in, which they both have apologised for separately and in the said documentary, the quartet got a taste of their own medicine. Racist tweets and remarks from them between 2010 and 2012 resurfaced on the internet.
Since then, Zamora, Guttierez and Lee have issued apologies in their respective platforms. But it's not just the internet that had a field day with their 'cringe-inducing' and 'obviously forced' apologies. Aside from Dragun's and the three aforementioned's subscriber count dropping to at least 50,000 to 500,000 less, brands have also decidedly to cut ties with them, particularly with Lee. Establishments like Ulta and Morphe have also stopped carrying the influencers' beauty lines in their stores. Needless to say, looking at the numbers, the issue has resulted in at least USD25,000 to 65,000 income loss from YouTube alone for the influencers, not to mention the brand deals that have been terminated.
But when there's loss, there's gain. On other ends of the beauty community, beauty vloggers have exposed that other influencers thrive on putting ridiculous price tags on their content, even going as far as offering services to produce negative press for a competitor.
In a YouTube video, Marlena Stell shared that some influencers ask for a crazy amount of money for just one video and if you don't have that kind of money as a brand, then you won't have enough traction and support from influencers. She highly pressed on the difference between 'making a living' and 'asking so much money with a sense of entitlement.'
Emmy Award-winning makeup artist Kevin James Bennett seconded this claim through an Instagram post saying that an influencers' managements have quoted him once for a brand with "$75K-$85K - dedicated negative review of a competitor's product (price determined by the length of video)." He claims that it was a "mob-like behaviour." The bottom line is the more you are willing to say negative things about a brand's competing product, the higher the zeros will be on your cheque. At the end of his statement, he was calling both brands and audiences to be more critical and responsible when it comes to their choice of influencers.
With this, it is quite interesting to study how much the digital community has changed the way we consume not just information but also products. Influencers, as their name suggests, deliver such an impact on consumerism and even society's perception of a career, thus, many people aspiring to penetrate this thriving industry. With this, we ask: is it really okay to put a price on integrity?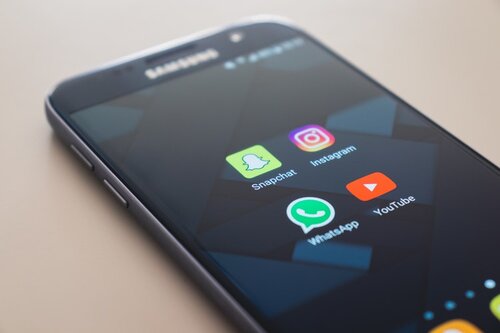 Looking at the situations that have unfolded, it reminds us to be vigilant when it comes to the people that we follow, admire and get influenced by. One might even say that it is the responsibility of audiences to make sure their 'idols' are kept in check. This is to make sure that in this saturated industry full of glitz and glamour, they keep a steady head and a firm hold on their values, considering that as easy as money goes into their pockets, it can be taken away through an exposé or a major slip-up in a snap.
On the influencers' end, know that authenticity and creativity is valued and must be held to the highest standard. Do not fall into the trap of a high-paying brand deal if it means forgetting your own ideals. At the end of the day, you are your own brand so you should never let money take precedence over your truths and passion for what you do.
As for brands, it is also a tricky subject when it comes to choosing your influencers, but hopefully, integrity will win through a situation for the benefit of both sides. Because while every drama has its climax, it should definitely have a resolution, too.
In the end, influencers who are pouring their heart and soul into their content and introducing and reviewing great products for consumers still have our utmost support. We just hope that this community, which started from a common passion and love for beauty, continue to strive hard and succeed in the light of positivity.
(Cover photo from: @jeffreestar)
Speaking of influencers, here's our stand as to how we choose our Clozette Ambassadors.