There's nothing wrong about a detailed way to treat yourself, but taking it a notch lower can be just what you need to give yourself a renewed sense of enjoyment in your routine. Who knows? You might even find something that works better when you detox a little. Here are little ways you can tone down your routine for the better.

Micellar is the new way to cleanse your hair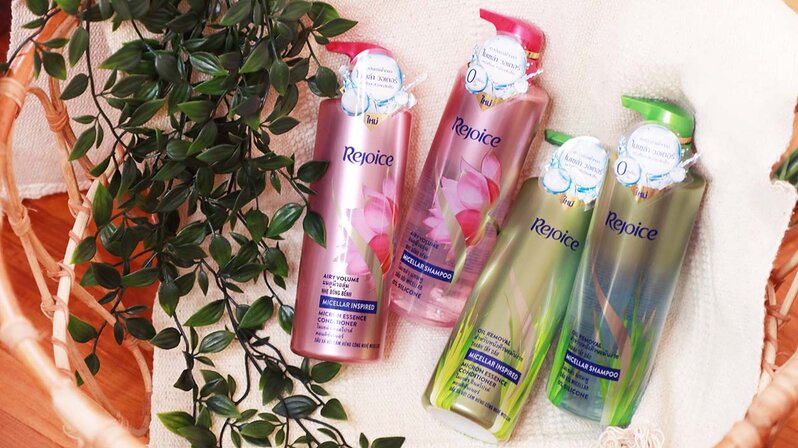 Instead of focusing on styling and relying on treatments and products, we say treat your hair to some natural detoxification. Change your usual routine to one that includes the Rejoice Micellar Shampoo and Conditioner.
Yes, you read that right. Micellar is the new way to cleanse your hair! Following the same technology used in micellar water for the skin, the
Rejoice Micellar Shampoo and Conditioner
contain powerful micelles that thoroughly yet gently cleanses your hair and scalp.
The series comes in two variants:
Airy Volume
and
Oil Removal
. Aside micelles, these products have white tea that purifies the hair from damaging properties. Making your tresses free from oil, dirt and remnants of pollution, this duo gives you the feeling of fresh, breathable scalp and hair that's clean, smooth and airy.
The
Airy Volume shampoo
and conditioner contain water lily that helps in removing oxidative damage and discharge heavy metals in your hair to ensure your tresses get the full-bodied volume it should. Meanwhile, the Oil Removal variant has lemongrass that's packed with antioxidants to ensure that your hair grows strong.