Nowadays, more and more girls are getting into makeup. Not that it means that they're vain, it just means they want to look good and presentable, which is a good thing. If you're just starting out in building your makeup kit, then it's your lucky day because we've curated a list for you!
Here are our must-have makeup essentials from different drugstore brands for your Beauty Starter Kit!

--------------------------

Face: Primer, Foundation , & Concealer
The three most important things your Makeup Kit should have are: Primer, Foundation, and Concealer. Without them your face would look "naked" and incomplete. They are also the three most crucial items you should look for. Don't just buy whatever you see on the rack because how these products work for you would depend on your skin type and skin tone. Here are three videos for tips and reminders on picking the right base makeup.

(video from Asian Beauty Secrets)
For our top pick on primer, we'd have to go with L'Oreal's Texture Perfector Pore Vanisher for a dewy, smooth finish that still keeps your makeup in place. For foundation, it really depends on your skin type, but we prefer Covergirl + Olay Tone Rehab 2-in-1 foundation and Rimmel Stay Matte Pressed Powder. For Concealer, you can choose two from the ever-reliable Maybelline, either their Fit Me Concealer or their Instant Age Rewind Eraser Dark Circles Concealer + Treatment.

Cheeks: Blush, Bronzer, & Highlighter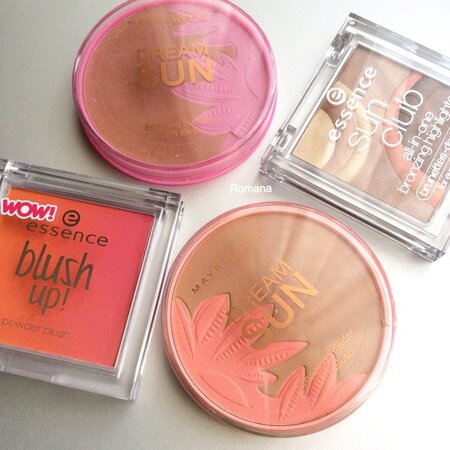 (photo from MyMakeupOrganizer)
To make you look extra glowing and flushed, you'd need the combination of bronzer, blush, and highlighter. These blends into your cheeks to add dimension to your face, preventing you from looking too flat. Remember, apply the bronzer below your cheekbones, blush on your cheekbones, and highlighter on top of your cheekbones.
These duo Dream Sun bronze and blush sets from Maybelline are perfect for the upcoming summer as it will give you that sun-kissed glow. Essence's Blush Up! powder blush and Sun Club all-in-one bronzing highlighter are great buys for your starter kit too. We also recommend Sleek's Blush By 3 in Pumpkin, Lace, or Sugar for more choices and shades for different occasions..

Eyes: Primer, Eyeshadow , Eyeline, & Eyebrow Kit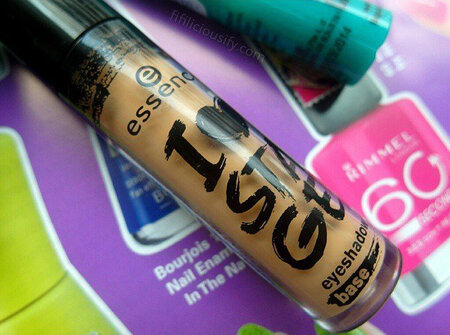 You can't go out of the house without putting something on your eyes; and for us, this is where we take extra time to apply everything. First thing's first, apply a primer so everything will stay in place throughout the day (especially your eyeshadow). Essence's Eyeshadow Base has gotten good reviews for keeping the pigments and formula in place.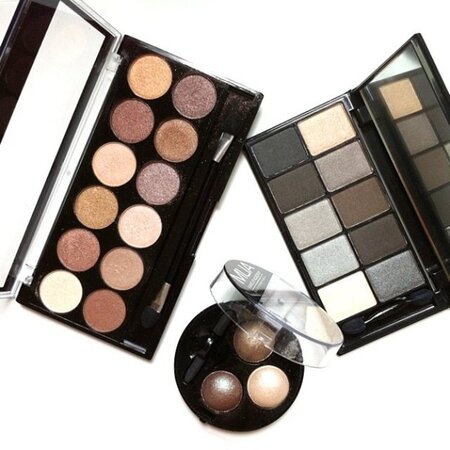 Once you're done applying your primer, you can go ahead with your eyeshadow. Opt for a palette with basic and neutral colours. We are fully on-board with musicalhouses' eyeshadow palette choices: MUA Cosmetics Heaven and Earth and Innocence Trio, and of course, the NYX cosmetic's smokey eyes palette.

To line your eyes, here's Michelle Phan's tutorial to get your started. We recommend: Sephora Kohl Pencil, NYX Cosmetics Liquid Black Liner, and L'Oréal Paris Infallible Gel Lacquer Liner 24 Hour. They are easy to use, highly pigmented, and glides easily across your lids.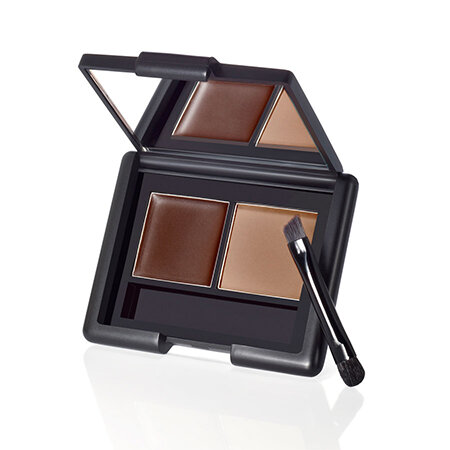 Lastly, never ever forget your brows! They are the key to making your face look symmetrical. Use this Eyebrow Kit from e.l.f. studio as a starter kit for shaping your brows. Keep your concealer handy for possible mistakes.
Lashes: Mascara & Curler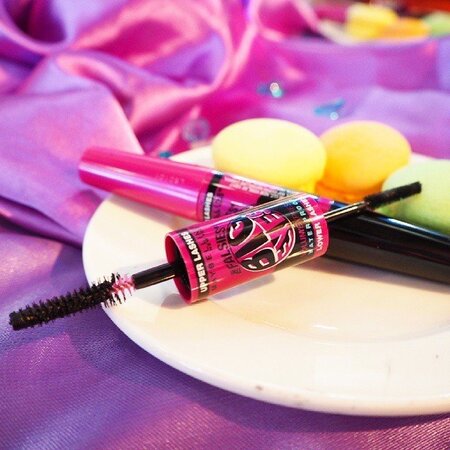 Your lashes need a bit of limelight as well. In fact, if you invest in a good mascara, your lashes can go a long way and will add a glam factor to your look. One of our favourite mascaras is the Maybelline's Big Eyes Mascara, a mascara with two brushes for top and bottom lashes--giving that big eye effect. Other mascaras you can try are L'Oreal Curl Impact Collagen Mascara and ZA Killer Volume Mascara.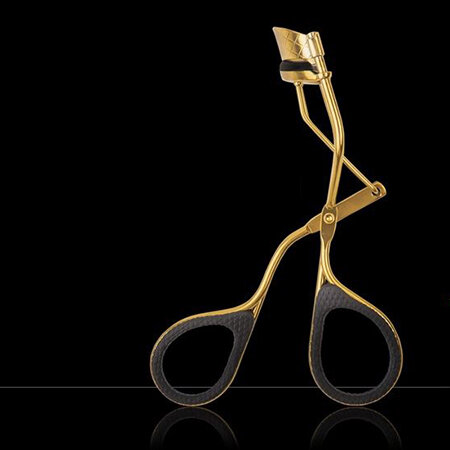 For "batting eyelashes" to be possible you need a good eyelash curler such as
Revlon's
Titanium Coated Lash Curler
from their Gold Series. It curves outwards from the middle of your lashes, opening your eyes more and curling your lashes better.
Lipsticks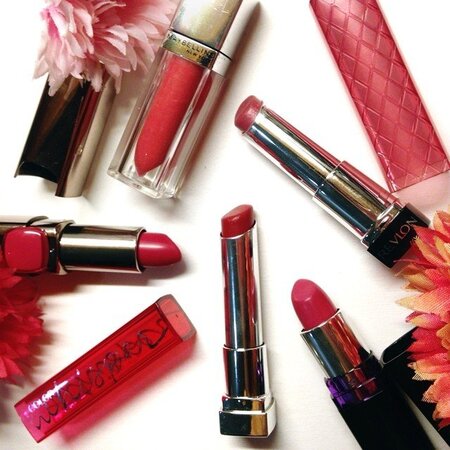 The most exciting thing to buy for your makeup kit are lipsticks! You can go crazy with all the colours! But for beginners, we recommend one of each: nude or brown, red, pink, and plum. Any from either Maybelline or L'Oreal are great buys. You can also experiment with other glosses, stains, tinted balms, and liquid lipsticks for variety. A must-try for us is Rimmel's Provocalips 16-Hour Kissproof Lip Colour.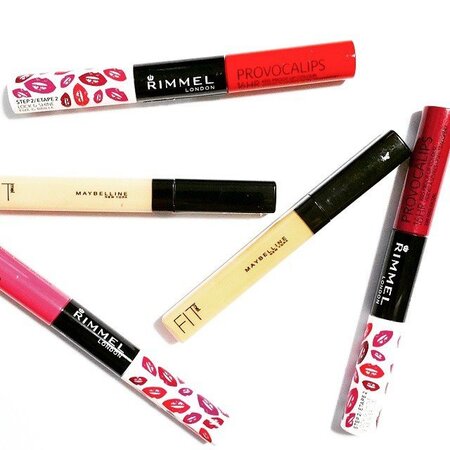 Brushes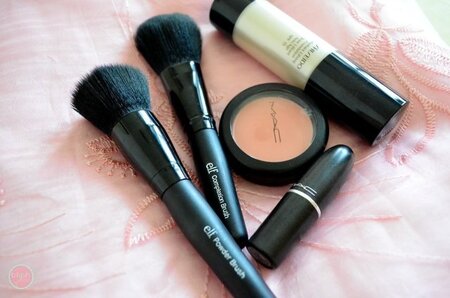 To apply and blend your makeup flawlessly, you need to stock up on makeup brushes. You don't need to get a whole set, just a few for your blush, foundation, eyeliner, eyeshadow, and lips. A drugstore favourite, e.l.f studio, sells brushes individually and by sets. They are very affordable and perfect for beauty-girls on a budget.
Do you have other drugstore finds to share? Let us know in the comments below!