Raise your hand if you're a beauty junkie like us! No matter how many new releases come out each month, we just can't seem to get enough. From tried-and-true cult favourites to ones that have great potential, our eyes are set on beauty picks that make our hearts aflutter. Here's what's on our to-buy list this month.
Jordianne
Deputy Editor


"I've hit the big 3-O mark. If there's one thing my friends who are enjoying this phase tell me it's to make sure I keep my skin's elasticity in check because, as you may know, that's gonna change soon. For that, I'm hoping to add the Pixi Rose Glow Mist to my daily arsenal. It has seven flower oils, essential fatty acids and antioxidants that will make sure my skin's not only supple and smooth but also keep it safe from free radicals."
Amanda
Features Writer and Campaign Executive


SGD15 each/~USD11
"As much as I consider myself a lipstick addict, nude shades are not really up my alley because they don't flatter my already pale lips. So when I saw
Innisfree
extending their lip range with the new
Vivid Cotton Ink Crushed Rose Collection
, I was just ecstatic. Promising a my-lips-but-better style but in five gorgeous and vivid rosy hues, who says you have to settle for the typical nudes for your MLBBs with these picks in the playing field? Its Shine Essence Oil Complex, which brings out the tint colour while keeping the lips supple and nourished, is also perfect for chap-lipped gals like me so I definitely have all five shades as my prospects."
Therese
Features Writer and Community Specialist


"I've been dealing with dark spots ever since I hit puberty. Although it is manageable and probably not as bad as I think it is, I still long for that blemish-free skin that doesn't need any concealer to cover up acne scars. From booster serums to brightening toners, I've used a lot of formulations to hasten the fading of my dark spots. Some worked but I have yet to find a product that can instantly even out my skin tone. That's why the
SK-II GenOptics Spot Pen
seems promising to me. With its innovative design featuring a magnetic booster (which is said to help absorption) and its high concentration of WH Smart Cocktail and Pitera™, this may just be the skincare miracle that I've been searching for."
Sabrina
Community Executive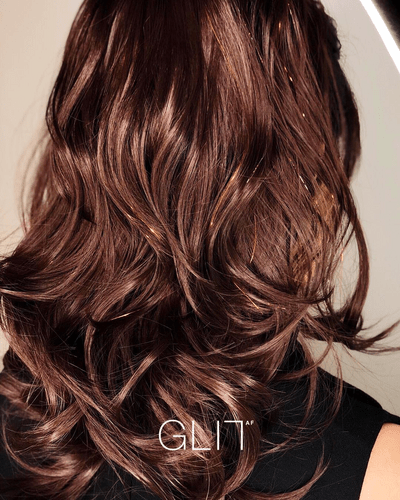 "As a hair and makeup enthusiast, may I confess my recent obsession with sparkles and glitters? I love the concept of glitter growing from your roots and
GLITAF
has it. If there's something that has sparked joy in my new year, it's got to be Glit."
Nicole
Features Writer and Community Executive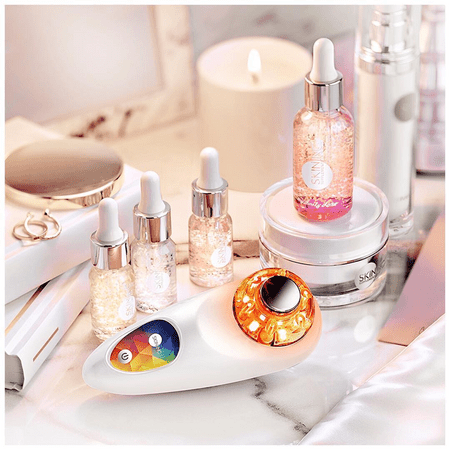 (Photo from: @iloveskininc)
"Dull and uneven skin have been my major skin concerns for years, so when I found out about the
Skin Inc Optimizer Voyage Tri-Light
, I had to give it a shot. It's not the newest thing on the block but the latest launch piqued my curiosity and I don't think I could ever look back. It allows you to create a customised facial experience with five different kinds of light therapy. Beats spending hours at a facial when I can give my skin a quick fix over
Dynasty
on Netflix."
Laura
Creative Lead




"I hardly use perfumes because I don't like smelling very artificial. I am very selective of the fragrances I purchase because I personally feel that most perfumes or EDT are quite overwhelming and I get sick of them very quickly. I think to smell good, you just have to be smelling fresh and pleasant. I will always opt for floral-scented fragrances and the
Replica Lazy Sunday Morning by Martin Margiela
is one that I want to get."