In between the roller-coaster emotions that we go through while watching a K-drama, we can't help but notice the beauty products that our favourite heroine is using. Here, we'll pinpoint some of the beauty products as seen on our favourite K-Dramas.
Laneige Two-Tone Lip Bar (Weightlifting Fairy Kim Bok Joo)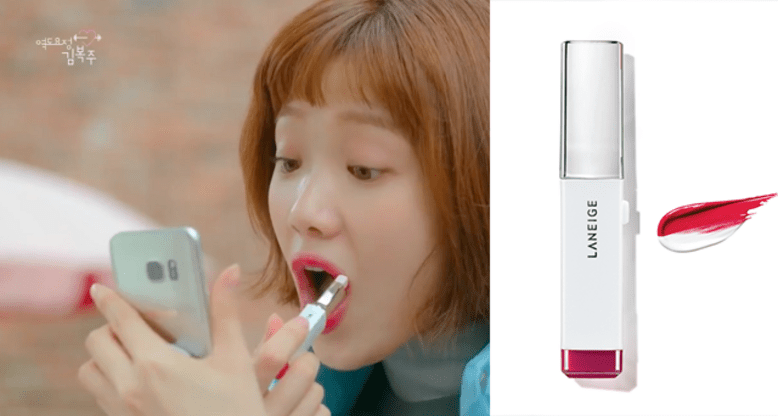 (Photo from: Left — MBC, Right — laneige.com)
Two-tone lip bars are all the rage right now, partly thanks to the smart product placement in our favourite K-dramas. The character Kim Bok Joo on Weightlifting Fairy Kim Bok Joo is spotted using the Laneige Two-Tone Lip Bar in the shade Milk Blurring. The shade gives her character a sweet, innocent look!
Holika Holika Personal Eyes Palette (Age of Youth)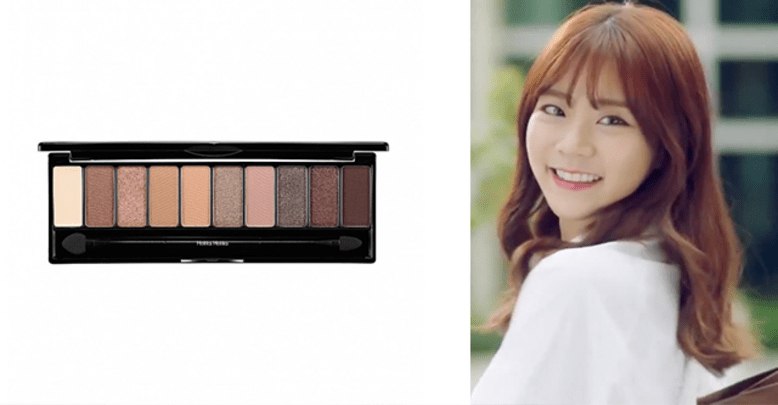 (Photo from: Left — HolikaHolika.ee, Right — JTBC)
The residents of Belle Epoque never fail to make us laugh with their unique personalities and crazy adventures. Aside from the one of a kind storyline, we're also drawn to the different fashion styles of each character. One of the fan favourites is Ye-eun's girly style. Remember that whole five minute scene where she meticulously puts on her eye makeup? A very similar palette to what she used is the Holika Holika Personal Eyes in Moon Kissed.

The Body Shop White Musk Eau de Toilette (Goblin)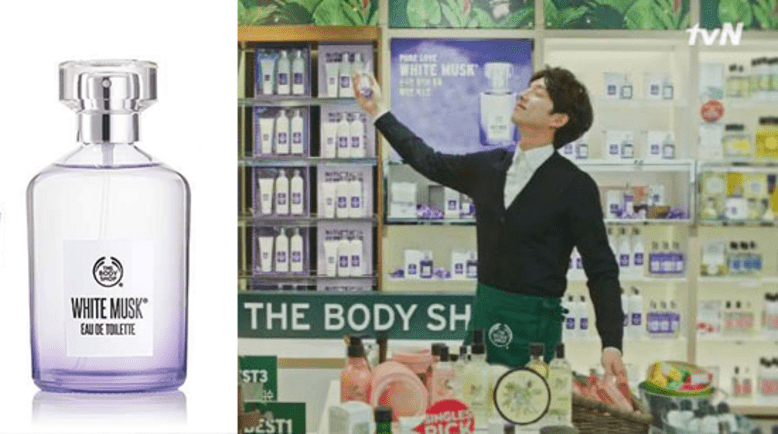 (Photo from: Left — thebodyshop.com, Right — tvN)
This eau de toilette was mentioned in several episodes of Goblin, and for a moment it seemed like it was the star of the show. Now, every time we get a whiff of this floral-vanilla scent we'll remember the bittersweet and heartfelt moments of the show.
Hera Rouge Holic in Supreme Pink (Legend of the Blue Sea)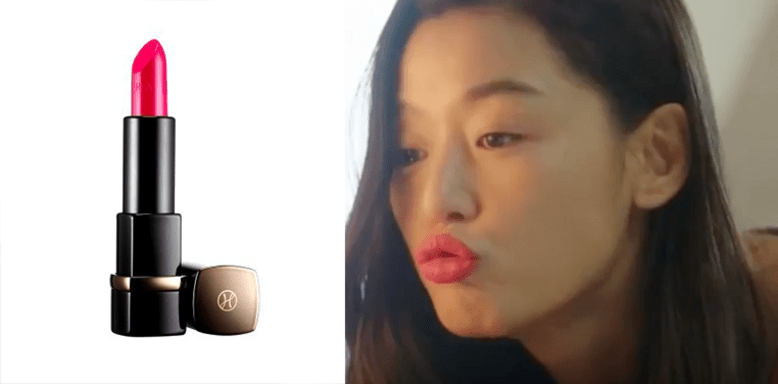 (Photo from: Left — amazon.com, Right — SBS)
Let's take a moment to salute Jun Ji-Hyun's beauty. How is it possible that she looks as young as she did back in the My Sassy Girl days of 2001? We may never know the secret to her ageless beauty but at least we'll get to wear the same shade of lippie when she played as a mermaid — and that's good enough for us.
Mamonde Creamy Tint Colour Balm Intense (Pinocchio)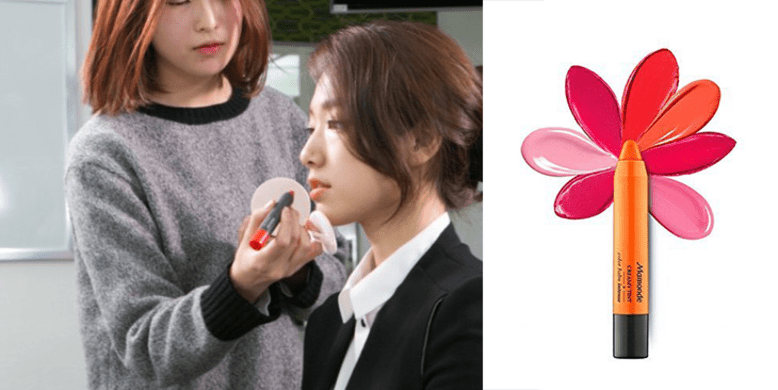 (Photo from: Left — SBS, Right — amazon.com)
If you're going to uncover a conspiracy and unveil the truth in national television, then you better look good while doing it! Park Shin Hye's character, In-Ha, wears the Mamonde Creamy Tint while reporting the whole, naked truth.