(cover photo from demmiefermin)

Let's face it, planning to go somewhere is easier said than done – scoring great deals on trips and hotels, booking for tours, and finding enough space in your luggage to
pack all your skincare and makeup products
can be nerve wracking and stressful.
Which is why, whether you're an avid traveller or it's your first time, travel tips are the best thing ever. Not only will these help you in planning your itinerary and help you enjoy your stay in a foreign land even more, they're now catered to different types of trips and locations, so you'll always be prepared wherever you go.
Since a number of our Clozette Ambassadors and members of the Clozette team have travelled to different locations, we asked them for the travel tips they swear by, and their most memorable trips, to get their thoughts and opinions on how to keep trips easy, fun, and fuss-free!
--------------------------
Juliana Stryker (Clozette Ambassador)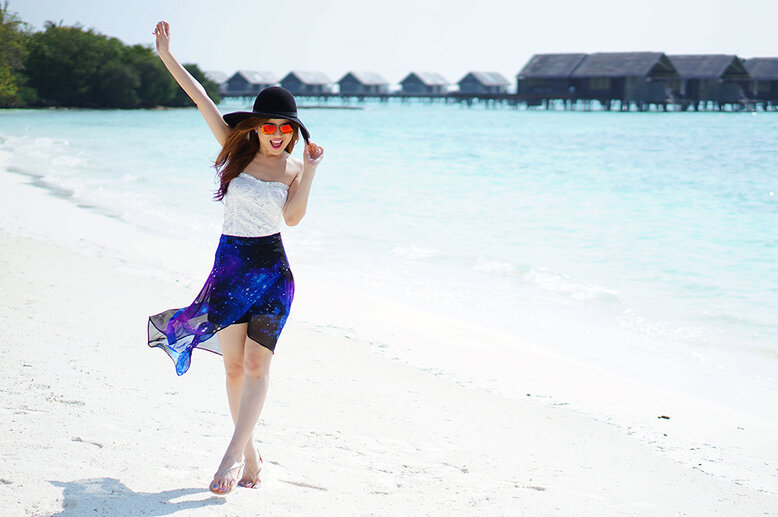 "My most memorable trip is to the Maldives for my honeymoon. My best travel tip for such tropical destinations is to bring a few foldable flip flops. They are light, convenient, and still comply with the 'summer chic style' memo!"
Lorelie Banguilan (Clozette Digital Strategist)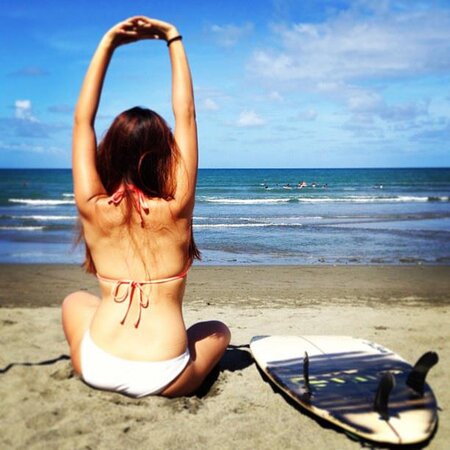 "The most most memorable trip I had was my solo backpacking trip in San Juan, La Union in 2014. And the best part was I didn't plan on going alone! I ended up having a lot of time to surf and got stung by a jellyfish, but I also felt so empowered because I realised I didn't have to wait for anyone or anything to be able to move in life. As for my best travel tip, research well, but be spontaneous. Some parts of the trip may not go as planned but don't fret over it or lose excitement. Also, always keep your trusty sunblock in your travel bag!"
Grace Myu (Clozette Ambassador)
"My most memorable trip has got to be my recent trip to Singapore for my birthday treat from my boyfriend! My best tip is to hydrate regularly by using a face mist and sleeping masks every night because traveling can really take away all your body's moisture."
Amanda Arambulo (INSIDER Features Writer)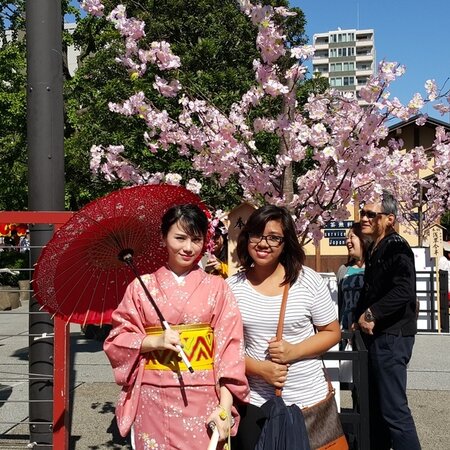 "Japan has been in my bucketlist for as long as I could remember and it was exciting to see if everything I've read and watched about is as amazing as the experience itself. And the trip did not disappoint! As for my ultimate travel tip, travelling is an opportunity to
try new things and explore other cultures
so observe, put yourself out there, and just enjoy!"
Anico Gumayan (Clozette Ambassador)
"I went to Israel last March and that is the most memorable trip in my life. Not forgetting to mention that it was somehow winter when I arrived; and the best travel tip I learned is to always bring good skincare to fight the cold weather. Hence, never allowing your face to dry out. Who would want to walk down with a patchy and dry face? No one does! So good skincare is a must when you travel."
--------------------------
What's your most memorable trip and what are the best travel tips you've picked up over the years? Share them with us in the comment section below!