As the saying goes, the eyes are the window to your soul--so it's better to keep them looking beautiful. Accentuating your eyes brightens up your face and adds character to your daily #FOTD. You can do this by either putting on eyeliner or by keeping your lashes luscious and lengthy. We personally prefer the latter.
With Lancôme Gandiose Wide-Angle Fan Effect Mascara, it's totally possible! The swan-neck wand allows you to reach every lash from corner to corner. The eye elastomer molded brush in monoi flower shape also allows for maximum and even deposit of the formula for the smallest lashes to be coated. The formula is ultra black, glossy, quick drying, and is the only formula with rose-cell extract so lashes remain soft and supple.
Want to see if it's worth the investment? Let's take a look at Clozetter, Pauline Thum's lashes to see if the mascara delivered in this quick beauty review!
--------------------------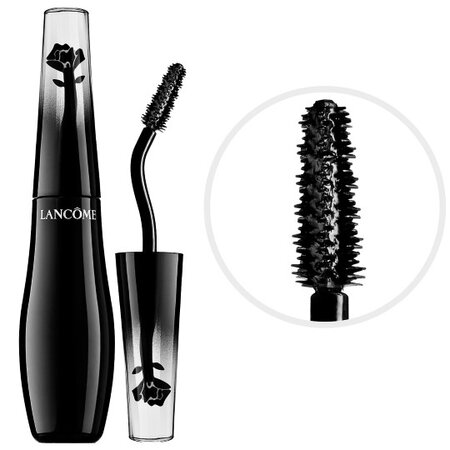 "I have always been a big fan of mascara and I take extra time and effort every time I apply them. I like to see my eyes appear to be more attractive and bigger with mascara on. Recently I tried on Lancome Grandiose Smudgeproof Mascara and I fell in love with the packaging of the mascara and the swan neck wand. It has the 3D black rose on the top of the applicator and it's so nice!
"The mascara needed 2-3 times application to achieve that extra long and full lash effect. It was also quite easy to handle the swan neck wand. I applied it in a zig-zag motion to achieve the effect. The best thing about it-- it lasted the whole day with no smudges! Plus it's really easy to remove at night--you'll feel the rubbery-like fibre coming out from the lashes easily then it comes off totally clean."
"Overall, I would recommend this mascara to my friends and the packaging itself it's worth to keep! "

--------------------------

Have you tried this Mascara? Let us know your experience in the comment box below!