Change is unpredictable yet inevitable. For November's Change series, we share inspiring stories of encouraging, adapting and embracing change.
Change comes in many forms, and one of its manifestations that is simply inescapable is the way it shows in our physicality. It can be a wrinkle here, a grey hair there or a slight change in our vertical inches that signify our transformation in a literal — and somewhat metaphorical — sense. Yet, despite it being one of the very few alterations in our lives that appears to be easier to accept given its sheer normalcy of life, our physical changes — especially given the contentious topic of 'beauty' and 'ageing' — still instil anxiety in some people.
For 59-year-old
Katherine Wong
, however, entering a "major milestone" in 2021 that allows her "discounted travel on public transport and perhaps the right to sit on reserved seats", 'beauty' and 'ageing' are all now but mundane terminologies — especially when contested against other life changes.
Reflecting on her definition of beauty in her younger years
Recalling her teenage years, Katherine said: "I was seriously myopic and looked dreadful with coke-bottle glasses and pimply skin. I loved taking part in drama [projects], but never as the beautiful heroine but the garrulous grandfather or aunty that get the laughs. The most mortifying moment was appearing once as myself and the audience laughed thinking that I had deliberately made myself look like Lam Ah Chen, a role immortalised by the beautiful Canto star, Siew Fong Fong in the 70s who made herself appeared ugly by wearing thick glasses and a round bob."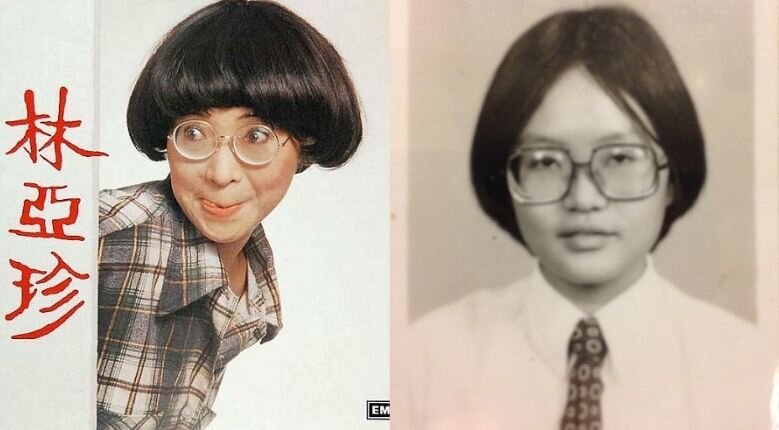 After working part-time for SGD4 a day to save money and buy her first pair of contact lenses, she was "determined to look good" when she entered college. However, there were "no legions of boyfriends" that came along, and "it was a long process of losing weight, learning how to dress and wear makeup" before she felt more confident about herself.
"I don't think I was ugly then. But a confident girl is more attractive than a self-conscious one."
She also added that not only are beauty standards less inclusive during her earlier years, but the choices of products made available for one's routine were not as diverse too.
"There is so much more variety and better skincare nowadays. For instance, being a teenager in the 70s means the only treatment for acne were astringent toners, Clearasil® and painful extractions in beauty salons. The options are so much safer and better today, ranging from laser treatments, salicylic acid, retinol to hydrating oil control toners."
Redefining her views on beauty in her 20s
While 'embracing your own beauty' sounds encouraging and empowering, it is easier said than done. As much as we don't want to admit it, our perception of beauty — especially one of ourselves — sometimes need some kind of motivational push from someone else too. For Katherine, it happened when she was in her early 20s.
"The best thing that happened in my life was meeting my husband,
Roger
, when I was 22," she said. "Though I still bore battle scars from the fight with acne, the admiration and love in his eyes gave me the confidence that I am beautiful."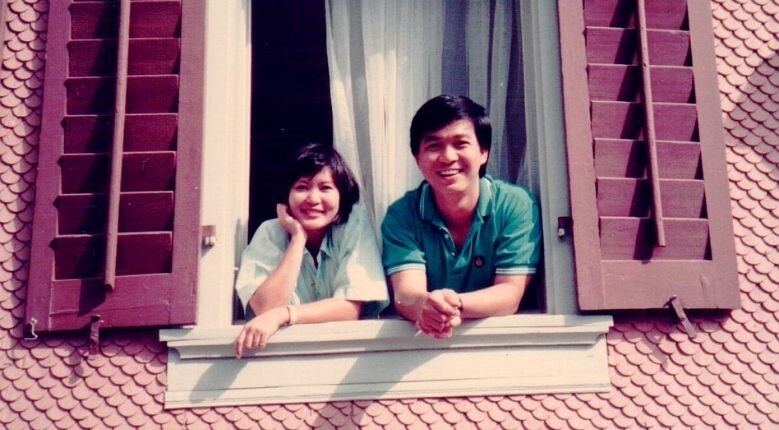 There was a memorable instance where she was introduced to one of Roger's porcelain-skinned female colleagues. The lady's "quizzical looks" led her to believe that she might have been wondering what he saw in this "short, sallow skin girl when a taller, slimmer beauty was standing beside him."
It was then that she realised that it may be "trite but true", but beauty is indeed in the eye of the beholder.
"To many, including myself, beauty means flawless fair skin while to my then-boyfriend, beauty was healthy tanned skin and a girl to share his enjoyment of reading and beach holidays."
With confidence comes beauty
"As one gets older, the sobering reality is not being able to pass that health check without disqualifying markers," said Katherine. "It gets progressively harder to keep my weight down, and my face up, while 'click baits' on YouTube on treatments for wrinkles, crow feet, and nasolabial folds always get clicks and views from me."
The growing popularity of "auto filters in our smartphones and photo editing tools" also doesn't help as much, in her opinion, as it shows vast differences of how one sees ourselves in the mirror as compared to what we post on our social feeds.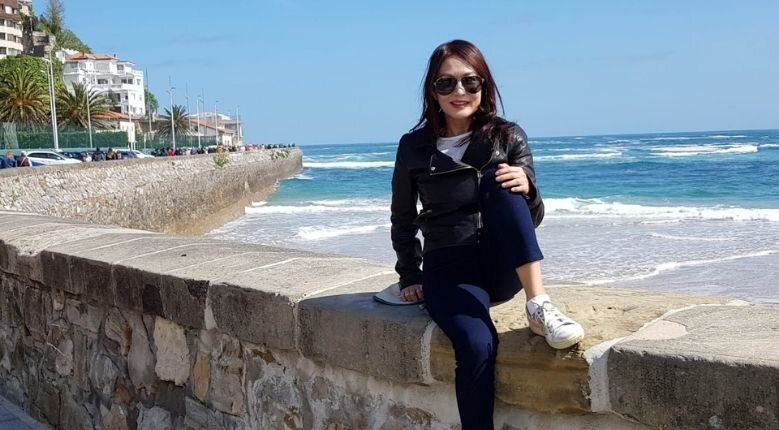 Even so, she claimed that if there's one thing she stands by, it is the idea that "'growing older' and 'change' should be paired together."
"Unfortunately, confidence in one's looks does come with age," she explained. "I think I felt most beautiful in my late 20s when I was in a stable relationship and my career was heading in the right direction. Jane Austen helped, too, as I take comfort that though Elizabeth Bennet's beauty was only 'tolerable', like me, she has a pair of fine eyes." The moral of the story? Experience life, have confidence, and beauty will come over time.
Katherine also noted that the changes in today's beauty standards, as well as the innovative advancements from the industry, are providing more avenues for women to feel more confident in themselves as compared to the yesteryears.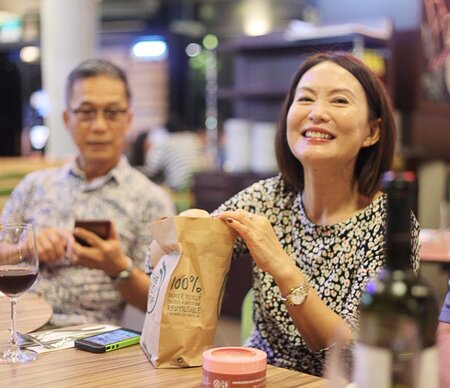 Self-confidence is beauty
In the end, Katherine's sharing imparted the message that in order to move past being an insecure individual and evolve into an empowered woman, we must allow ourselves to be seen beyond how we view ourselves. Sure, self-perception is important — but it is nothing short of difficult.
So the answer is to allow the changes that come with ageing — our life's experiences — to enable us to rise above our own fears and worries. In this, we allow ourselves to find our self-confidence and attract people who appreciate us for who we are along the way.
Even so, Katherine had some wise words: "Girl, don't sleep with that makeup on and pop that pimple! And don't forget to apply sunblock daily — you would have saved a fortune today with the money you had spent on lasers and whitening skincare to correct all the sun damage."

(Cover photo from: Katherine Wong)
Read the rest of our 'What Changed' series here.