Make no mistake, a job interview is all about first impressions. And nailing it is a major key in scoring the job you're applying for. We like to think that candidates are objectively screened just based on their qualifications. But a quick trip to Human Resource forums on the internet will tell you otherwise. Likeability, compatibility with the company's culture, and perceived attitude also come into play. In other words, you have to look the part. Power dressing is important, but so is your grooming and makeup look. So, ahead, we share, tips you need to take note of so you can put your best face forward.
Use a sheet mask the night before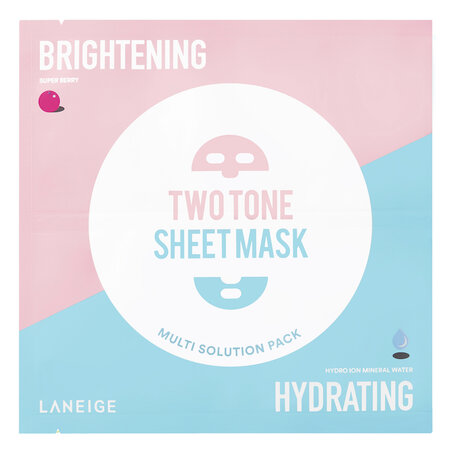 LANEIGE Two Tone Sheet Mask, SGD5/~USD3.67 per mask
Prep your skin the night before with a hydrating sheet mask, preferably one that gives a brightening boost. It will make the skin moisturised and plump the next day. Although we love clay masks, it's best to avoid using one the night before as some may cause purging. You don't want to deal with newly surfaced acne in the morning so sheet masks, like the LANEIGE Two Tone Sheet Mask, are the way to go.
Keep your hair looking neat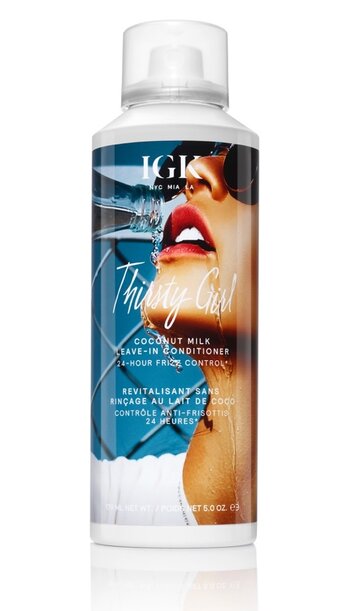 IGK Thirsty Girl Coconut Milk Leave-in Conditioner, SGD42/~USD30.82 (sephora.sg)
The last thing you want to happen while you're being interviewed is to be distracted by how your hair looks. In this case, a ponytail is your safest bet. It's a hairstyle that's easy to do and will make you look polished in an instant. Secure your hair with a sturdy hair tie, so you can be sure that it won't break in the middle of the interview. If you have short tresses, neatly comb your hair and use a leave-in conditioner like IGK's Thirsty Gal with coconut oil and patented Hyaluronic Acid Technology for smooth, healthy-looking hair.
Ace your base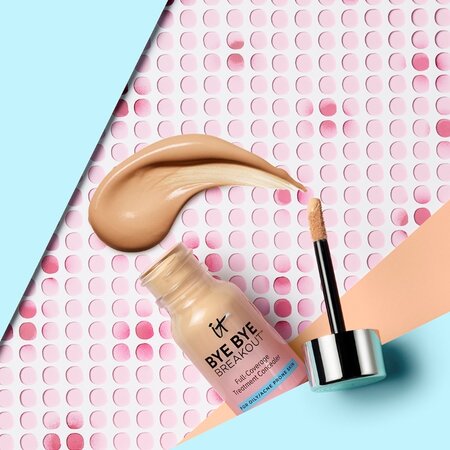 Bye Bye Breakout Full Coverage Treatment Concealer, SGD46/~USD33.76
It's important to use a foundation that you've already tried and tested. You don't have the time to worry about whether a particular shade truly matches your skin tone. It doesn't matter if it's a sheer or a full coverage foundation; pick the one you're most comfortable with. For skin concerns that you'd want to cover up like an unexpected pimple or eye bags, you can use a concealer to achieve a flawless look. We suggest IT Cosmetics' Bye Bye Breakout Full Coverage Treatment Concealer, which is a drying lotion and concealer in one, developed by plastic surgeons to banish blemishes, acne, redness and discolouration.
For eyes, stick to neutral colours
Marc Jacobs Beauty Eye-Conic Multi-Finish Eyeshadow Palette in Fantascene, SGD69/~USD50.63; Max Factor Lash Crown Mascara, PHP775/~USD14.47
Remember: It's important to show that you will fit in well with the company's culture. So do your research as much as you can. If it's an organisation that's known for being creative, then you can play a little bit with your eyeshadow and put a dash of pink and a pinch of glitter. However, if the opposite is the case, just stick to neutrals. If you're looking for a nice palette, the Marc Jacobs Eye-Conic in Fantascence has a nice array of neutral hues that are perfect for creating professional looks for the workplace.
Lastly, don't forget to coat your lashes with a lengthening mascara to frame and highlight your eyes. We're loving the newly released Lash Crown Mascara from Max Factor, which adds volume to lashes up to the tips.

Choose an MLBB lipstick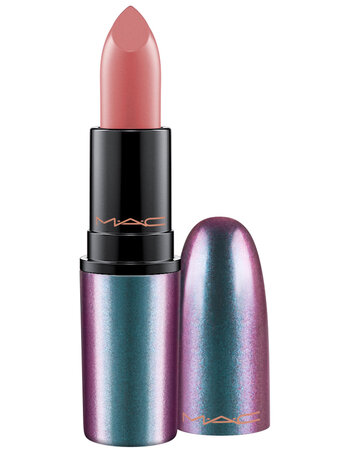 MAC Cosmetics Mirage Noir in Twig, PHP1,050/~USD19.60
Although red lipsticks are great for achieving that confident, glam look, the jury is still out when it comes to whether wearing red lipstick is an advantage or disadvantage during job interviews. Whatever the verdict may be for the red hue, we say MLBBs are still the safest bets for a job interview because they look pretty and very professional. Our pick is MAC Cosmetics' Twig from the Mirage Noir collection; it's a nice muted brownish pink shade with a satin finish.
(Cover photo from: thatgirltrixie)
Next, learn how you can ace power dressing according to your personality.