Newsflash: People with more melanin in their skin also buy makeup. If only Tarte Cosmetics remembered to take this well-known fact into consideration, then they could have spared themselves the massive backlash they got from "prematurely" releasing the much-anticipated Shape Tape Foundation.
As of this writing, Tarte has already issued an apology explaining in their Instagram Stories (why not a full post, though?) that they got so caught up in the excitement about their foundation that they released an incomplete range of shades. "We wanted to get the product out as fast as possible, and we made the decision to move forward before all the shades were ready to go," they said. Some netizens on Reddit responded that they felt like the apology puts blame on Tarte fans for being overwhelming and that the explanation only reveals that the brand was prioritising light shades over darker shades.
If Tarte indeed planned on releasing more diverse shades for their foundation, obviously, the better move is to just wait for everything to be ready. Which is exactly what Rihanna did with her super inclusive Fenty Beauty Foundation. It's not like putting things on hold for a few months will fade away the excitement over such a highly hyped product from a brand with a massive cult following. Truly, it's a lesson learned.
Some prominent beauty influencers also gave their two cents regarding the product line. Jackie Aina and Alissa Ashley were thoroughly disappointed. Jackie even started her review by saying that "Tarte doesn't care about black people," using an old clip of Kanye West. Jeffree Star also called out the lack of shades in his video, saying, "So only white people get to buy your (product) first, then everyone is just like an after-thought?"
Some beauty vloggers like Olivia (livloveshermakeup) even went as far as saying that they are gonna boycott Tarte. Shayla (Makeupshayla) was shocked to find "fifty shades of beige" and only a few deep shades. Ellarie said she was initially excited about the release only to find out that the shades were limited.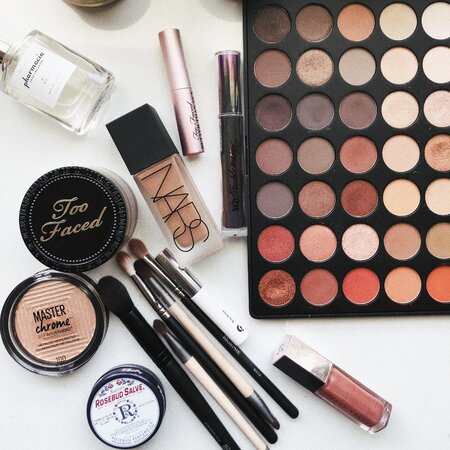 This is not just another frivolous issue and it's definitely more than just not getting the right shade of foundation; it's about making people feel excluded even in the things that they enjoy. As much as this incident saddens the beauty community, it's good to know that people are speaking up and calling out brands who are failing to include everyone. It's already 2018, it's time to step up.