If there were to be a single cosmetic product or tool that would define this generation, it would have to be the
beautyblender
. Seen in the kits of men and women everywhere — from makeup newbies to beauty gurus to professional makeup artists, the beautyblender has made it easy for everyone to achieve perfect makeup application. With the help of a handy little sponge, that enviable airbrushed effect that once seemed to be the privilege of celebrities and insiders is now accessible to everyone. This is, in part, thanks to beautyblender founder,
Rea Ann Silva.
Yet for something as simple as a teardrop sponge, the beautyblender continues to surprise us with its versatility. From optimising skincare application to stain removal, it's adjusted to accommodate the needs of many lifestyles. Which is why #TeamClozette jumped at the chance to interview the brains (and beauty) behind the beautyblender. Surely, the woman who revolutionised the makeup sponge has more than a few tricks up her sleeve. So, we asked the beautyblender founder for some sage advice on beauty and navigating the industry. Read on below to find these out as well as some pretty interesting uses for the popular makeup tool.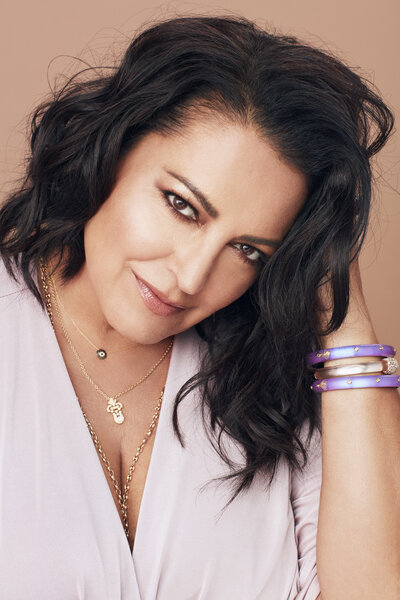 How it all began


Prior to working as a makeup artist, Rea Ann Silva started as a student in fashion design. She says, "When I studied fashion, I realised that my favourite part by far was the sketching. So, I started working at a makeup counter because I loved the artistry."
It was around the time of the 2000s TV show Girlfriends that the idea for the beautyblender came to be. "I was working on the makeup set for the show Girlfriends and it was shot in HD, so I needed something that made the actors and actresses look flawless on camera. I needed an airbrushed look but I couldn't use an airbrush machine, so I started to play around with some special effects tools and experimenting with wetting sponges/cutting them into different shapes. When people started stealing them on set, I knew I was on to something."
Making it as the beautyblender founder and entrepreneur


Still, it couldn't have been that easy and Rea admitted she's had her share of naysayers. One thing she's learned? "Not listening to the NOs. You must stay the course and persevere — even if the 'experts' tell you that you're going to fail."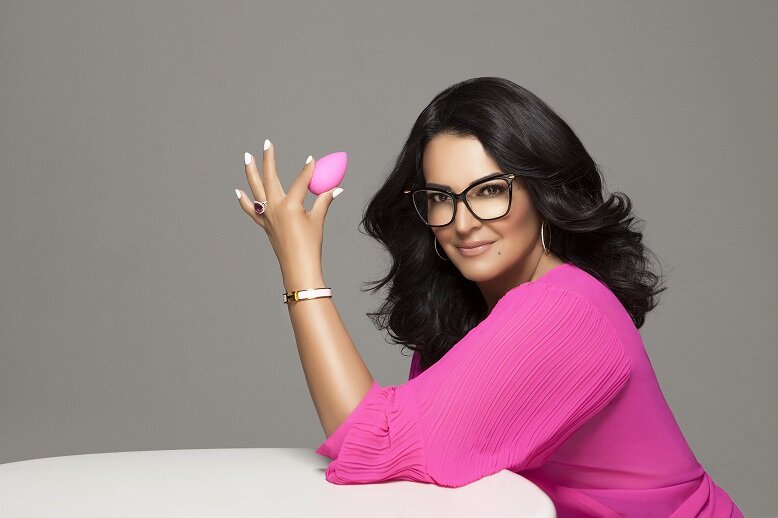 Nevertheless, it's that kind of resilience that keeps the beautyblender founder eager to come up with new ideas. She adds, "Brainstorming with my product development team has to be one of the best parts, and my favourite is when I receive a product in final packaging. It is really exciting to see the product come to life."
Does this mean there's more to come for the brand? A likely yes, but she won't be spilling the details just yet. "Beautyblender has been a game-changer from day one, and you should expect the same problem-solving innovations to come in the future."

On beauty (and the beautyblender)
Being someone who gets excited with innovation, Rea mentions two of her favourite unconventional ways of using a beautyblender are as "a stain remover for clothes or to give your nail polish an ombre effect." Something she wishes people would avoid though is not wetting the sponge when using it. "I can't tell you how many times people tell me they don't wet their blender. Wetting the blender is essential. You'll see how flawlessly makeup goes on your skin when you use it damp."
When asked about her makeup kit essentials, Rea lists Jurlique's Rose Hand Cream, Too Faced's Better Than Sex Mascara, NARS's Radiant Creamy Concealer in Medium 2 Ginger, Dior Addict's Lip Glow in 001, and Jao's Hand Sanitizer as her go-tos.
As far as beauty lessons go, the beautyblender founder points out that her biggest advice she's received for both business beauty was this: "Listen to your intuition. It doesn't steer you wrong."