Beyond the bright lights, the elevated catwalk, the glamorous hair and makeup, and the outstanding collections, one can't help but wonder what lies behind the scenes of a runway show. We imagine that it's just as fancy as what we see on the catwalk, so it comes as a surprise when we lift the veil and see
actual
human beings behind the illustrious displays.
It can seem a little ridiculous, to be fair, to expect anything more. But because we've been so exposed to seeing the amazing facade of a fashion show, just like Manila Fashion Festival, going behind the scenes felt ordinary — but that doesn't mean it's less beautiful. So we decided to share a fragment of our experience from beyond what the audience came to see.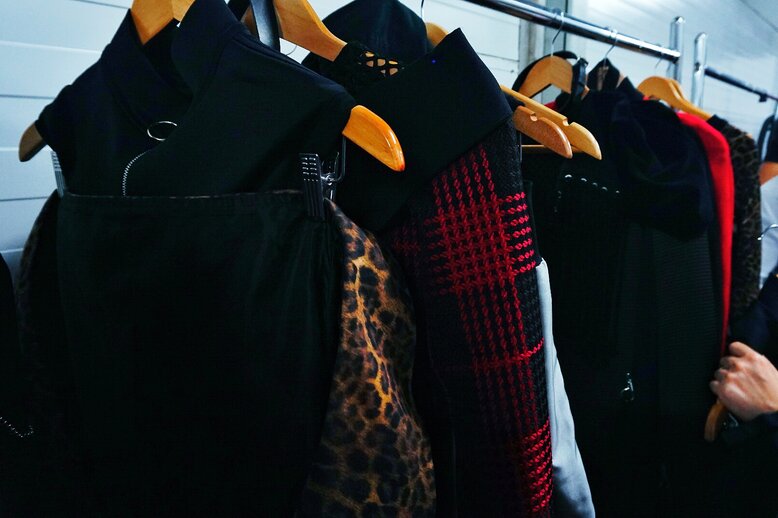 From the models to the designers to the stage directors, there was a certain rawness that exuded as soon as we entered the backstage. We tried as much as possible to blend in and not to be of inconvenience to anyone, trying to hide how overwhelming everything was.
There were no fancy dressing rooms, no Hollywood-esque vanity mirrors; everyone was hustling to psych themselves for what was to become yet another important night in showcasing the craft and passion they all share. We see models chit-chatting and laughing, joking around to calm nerves, some even dancing to get 'in the zone', nothing curated or stoic in their expressions.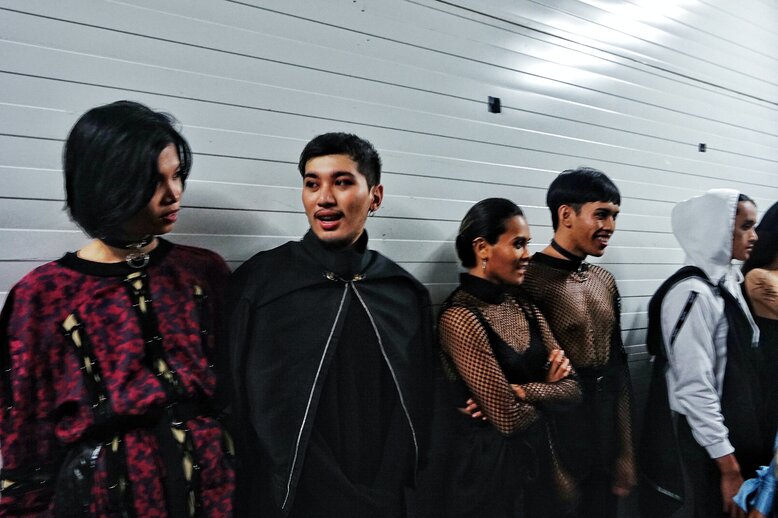 Even in the grandest and most avant garde of garbs, you can still separate the person from the fabric, but as soon as the stage director called their attention to standby as they were to make their way into the eyes of the audience, they transformed, the air of professionalism and weeks of rehearsals written across their faces.
We also got to briefly chat with one of the designers, Brit Tripudio, and we got a glimpse that beyond the magnificent display of pieces currently being showcased on the other side of the wall we were leaning in, anxiety, excitement, and overwhelming gratitude still overflows no matter how many runways and backstage preps he and his team have been in.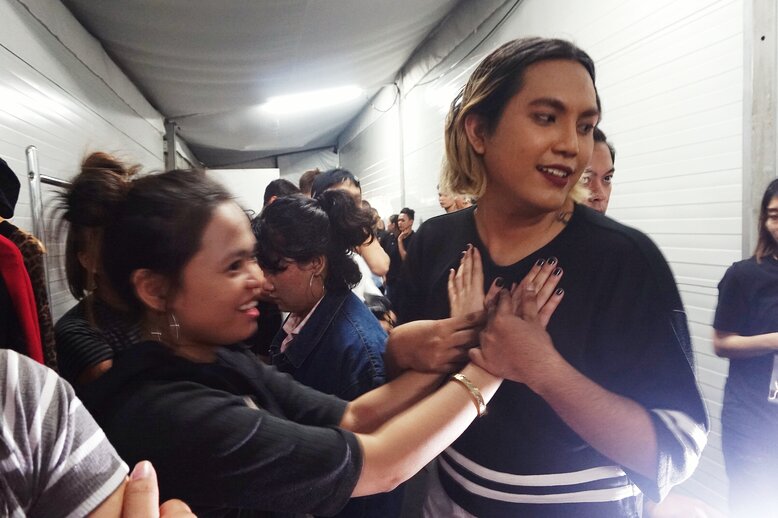 Overall, it turned out to be an amazing show. People clapped, cheered, and took home a feeling of awe. But knowing what we know now, the image of the imperfectly perfect image of what lies behind the catwalk is, without a doubt, as equally wondrous.
--------------------------